Costume Designer Jany Temime confirmed for Bond 24
28 November, 2014
Costume designer Jany Temime, who worked on SkyFall, will once again dress Bond in the upcoming 24th installment of the Bond film franchise.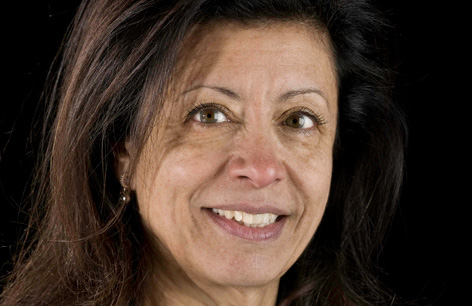 Temime, half Dutch, born in France, worked on several Dutch films before moving to London. She then worked on the Harry Potter films and on SkyFall and Gravity.

See the list of SkyFall clothes and accessories here
Temime is not the only Dutch person on the set of Bond 24: director of photography Hoyte Van Hoytema is also from The Netherlands. "We can talk Dutch together on the set", Temime confirms. She is honoured to be working on the new Bond film. "This one will be even more exciting, more beautiful and more spectacular than the previous one. I'm very happy to work on it." She can't comment on any story or actor details.
Bond 24 will be directed by Sam Mendes, produced by Barbara Broccoli and Michael G. Wilson, and will star Daniel Craig, Ralph Fiennes, Naomie Harris, Ben Whishaw, Rory Kinnear. Christoph Waltz is said to play the villain, who might be Blofeld. Filming will take place in Rome (Italy), Morocco, Austria and the Pinewood Studios.
In 2013, Jany Temime won a Costume Designers Guild (USA) Award for Excellence in Contemporary Film for her work on SkyFall.
Thanks to From Sweden With Love for the alert