Designing 007: Fifty Years of Bond Style comes to Paris
29 January, 2016
The Designing 007: Fifty Years of Bond Style exhibition has moved from Mexico City and will be open in Paris from 16 April 2016 until 4 September 2016.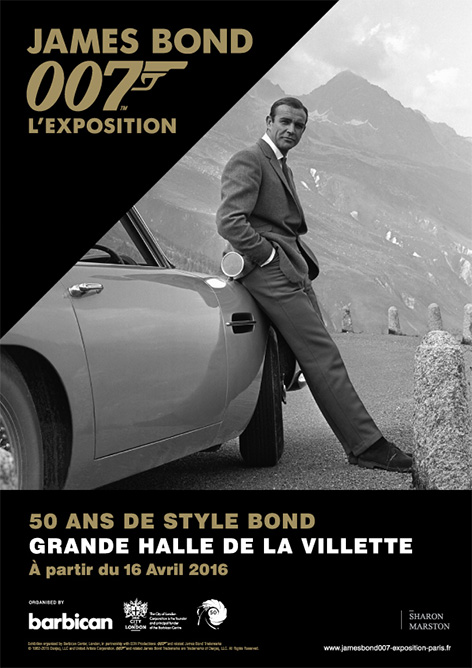 It will take place in La Grande Halle de la Villette, 211 Avenue Jean Jaurès, 75019 Paris, France (visit website).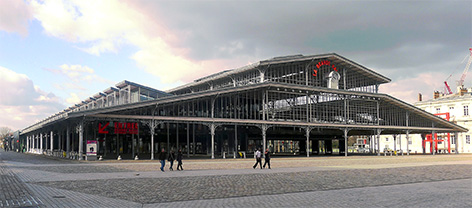 La Grande Halle de la Villette
The exhibition includes an Aston Martin DB5, gadgets, sketches, photos, and exclusive SPECTRE costumes including James Bond's outfit worn during the opening sequence of "Day of the Dead" in Mexico City, the "Smart Blood machine" straight out of Q branch, Oberhauser's Morocco outfit and SPECTRE ring. Also on display, a white tuxedo from Roger Moore in Octopussy, and a Moonraker space suit, Scaramanga's Golden Gun in The Man with the Golden Gun, the steel teeth from Jaws in The Spy Who Loved Me, and Q gadgets like Bond's briefcase in From Russia with Love. Celebrating more than 50 years of the James Bond franchise, the exhibition focuses on Bond's influence on art, music, lifestyle, automotive design, travel, technology and fashion over the course of the past five decades.
Designing 007 has been formed with exclusive material from the archives of EON Productions on commission from the Barbican, London, by guest curator Bronwyn Cosgrove, Oscar-winning costume designer Lindy Hemming, and designer Ab Rogers.
For tickets and information visit the official website www.jamesbond007-exposition-paris.fr or the venue's website www.lavilette.com or follow the dedicated Twitter page.
The popular exhibition was first shown in London at the Barbican Centre in 2012, and then traveled to Toronto, Shanghai, Melbourne, Moscow, Rotterdam, Madrid, Mexico City and has been seen by more than 500,000 people.
Subscribe to the Bond Lifestyle EYES ONLY newsletter