Vesper Martini
A Vesper Martini needs a large thin slice of lemon-peel
Kina Lillet is nowadays simply known as "Lillet".
Gordon's Gin: the green bottle is only sold in the UK, the transparent bottle in the rest of the world.
Having a drink before another SkyFall screening on October 31st 2012... in style!
photo © Bond Lifestyle
T-shirt with the Vesper recipe design, from Q Branch Media (see link in article)
photo © Q Branch Media
The 'Vesper Martini' is the famous drink ordered by James Bond in both the book and the movie Casino Royale.
The recipe for Bond's "Vesper" martini, as described in the 1953 book: 'Three measures of Gordon's, one of vodka, half a measure of Kina Lillet. Shake it very well until it's ice-cold, then add a large thin slice of lemon-peel. Got it?'
The recipe for Bond's "Vesper" martini, as described in the 2006 movie: 'Three measures of Gordon's; one of vodka; half a measure of Kina Lillet. Shake it over ice, and add a thin slice of lemon peel.'
To make this drink yourself, you have to mix the ingredients, strain, and serve in a chilled cocktail glass. Garnish with a large thin slice of lemon peel.
Kina Lillet, now called Lillet, is hard to find in regular stores, but can easily be purchased online at Amazon.com ($14), Amazon.co.uk (£15), TheDrinkShop.com (£15), TheWhiskyExchange (£15) but you could replace this with another dry Vermouth if necessary. As Lillet is slightly different from the original Kina Lillet, you might want to add a small dash of bitters to recreate the original taste even more accurately.
In the movie Casino Royale, when Vesper asks Bond if he named the drink after her "because of the bitter aftertaste", 007 replies that he named it for her, "because once you have tasted it, you won't drink anything else." Try it yourself, and let others know what you think by writing a comment below!
The brand of vodka is not specified in the novel or the film, but both Stolichnaya and Smirnoff have a strong Bond connection.
More about Gordon's Gin
Gordon's is a famous British brand of Gin, developed in 1769. The recipe for Gordon's is known to 12 people in the world and has been kept a secret for 200 years. Gordon's can be purchased in most liquor stores or online at TheWhiskyExchange.
More about Lillet
Kina Lillet is nowadays simply names "Lillet". Lillet (pronounced lee-lay), is a French Aperitif made from a blend of wine, liqueurs, fruits and herbs. It originated in the French village of Podensac and has been made since the late 1800s. Lillet Blanc is made from white wine and is drier than Lillet Rouge, its red-wine counterpart. Both are classically served over ice with an orange twist. Lillet is a blend of rigorously selected wines and fruit liqueurs, aged in oak vats for around 12 months, during which it is given the same care as the Grands Crus (great wines) of Bordeaux. Lillet Blanc has a golden color with candied orange, honey, pine resin, lime and fresh mint aromas. Full and rich on the palate with a lovely, long aftertaste.
James Bond drink recipe books
Some good books for James Bond drink recipes: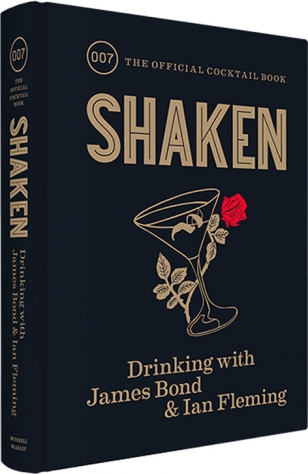 Shaken: Drinking with James Bond and Ian Fleming, the Official Cocktail Book
Buy on Amazon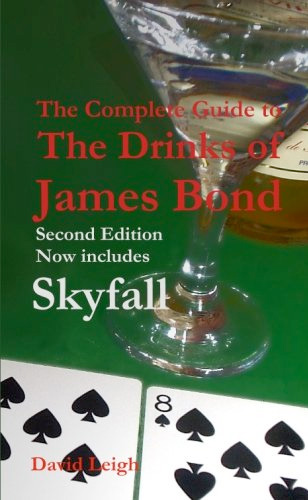 The Complete Guide to the Drinks of James Bond, 2nd edition (David Leigh)
Buy on Amazon
Apparel
Q Branch Media offers several (Vesper) Martini inspired shirts and merchandise on the Q Branch Media shop (use code LIFESTYLE for 10% off or click on the link to have the discount applied automatically).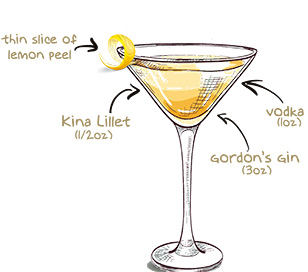 One of the Q Branch Media designs, featuring the Vesper recipe
---