Daniel Craig in ad campaign for Vodafone GigaTV
19 March, 2017
Daniel Craig is the face of the ad campaign for Vodafone Germany's new TV service GigaTV.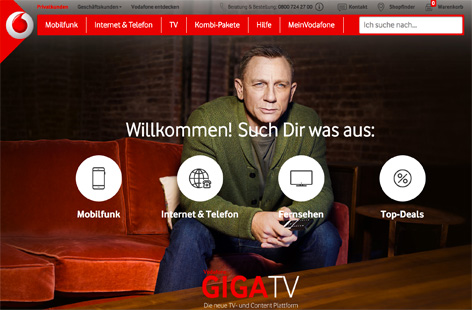 Craig's image is used on the website and he stars in a tv commercial. The video was directed by award winning German director Sebastian Strasser, and the photo of Craig was taken by Rankin, the celebrity photographer also known for his SPECTRE Behind the Scenes photos.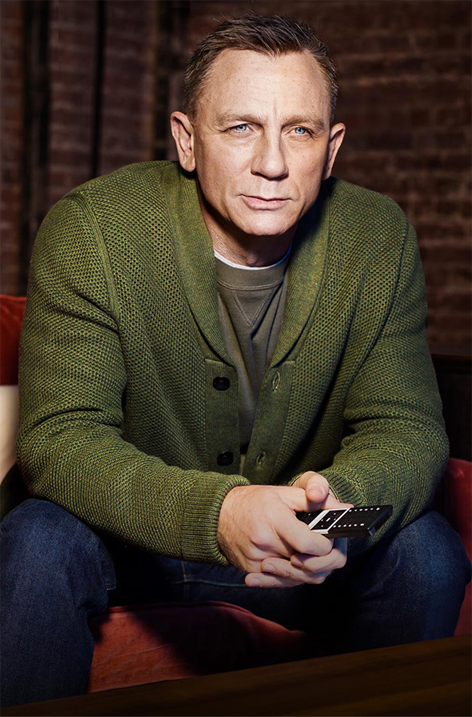 In the commercial, Daniel Craig is wearing an Army Green Rag & Bone Standard Issue 'Avery' Shawl Collar Cardigan with an Army Green Brunello Cucinelli Contrast-Tipped Cotton Sweater underneath (thanks to @WhatsDanielWearing and @LegallyBond).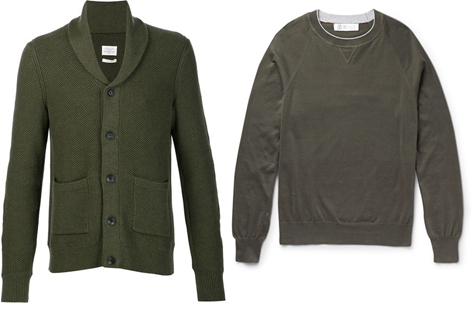 The commercial is dubbed in German. The video starts with a house on a lake in the mountains that is reminiscent of Mr White's house in SPECTRE.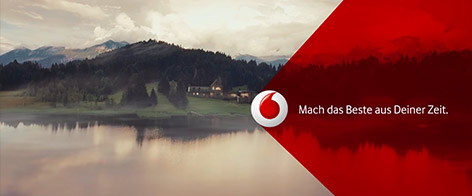 Craig's phone rings and he picks up the phone with "Craig".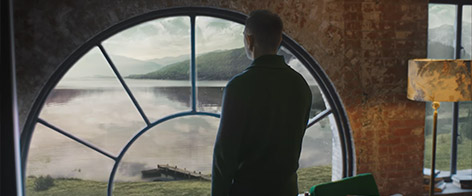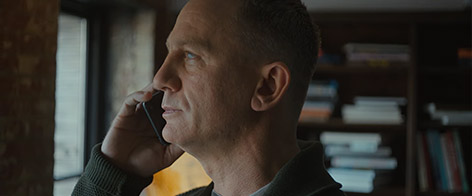 It's his "favourite manager" who asks him is everything is well. "Quite well", Craig replies, while he browses the programs on his large flat screen tv.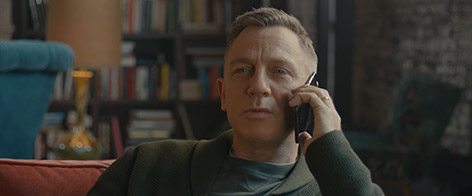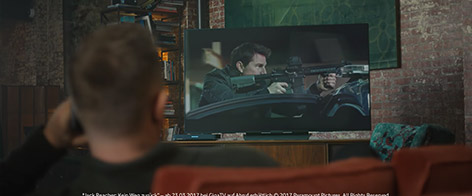 His manager continues to tell him about a perfect movie offer, where he will battle a fierce enemy, meet a mysterious beauty, and save the world. What does he think? Craig replies that it sounds tempting, but he has had a better offer (referring to his Vodafone GigaTV).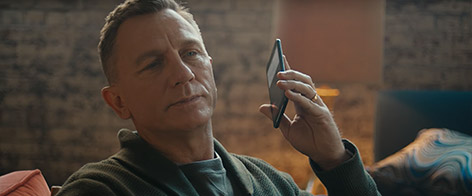 Watch the commercial:
Agency: Jung von Matt Hamburg
Production: White Horse Music
Director: Sebastian Strasser
Music: Sizzer Amsterdam
It's rare that Daniel Craig appears in a commercial. Even during the time of a Bond film, he only appears in a few tv commercials, for example the ad campaign for Heineken in 2015. As a brand ambassador for watch brand Omega, Craig appears in print ads.
Find out more about Vodafone GigaTV on vodafone.de/gigatv
Subscribe to the Bond Lifestyle EYES ONLY newsletter