BMW Z3 Neiman Marcus 007 edition for sale
11 January, 2013
In Belgium, one of the rare BMW Z3 roadster 007 editions is currently for sale. The car is one of 100 special Neiman Marcus James Bond editions.
Update January 17th 2014: this car has been sold.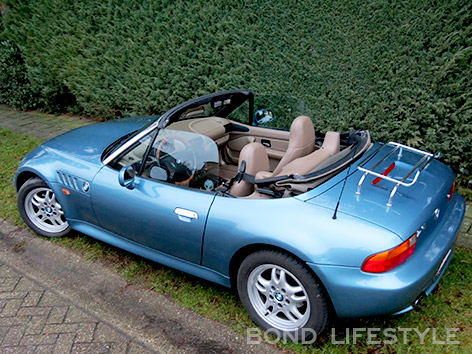 Originally sold in California, this car has been a showroom model for several years and was first registered in 2001. The car was then sold in 2003 and exported to Belgium to the current owner. In 2003 the car's mileage was only 11.000 miles. Currently it is a little over 32.000 miles.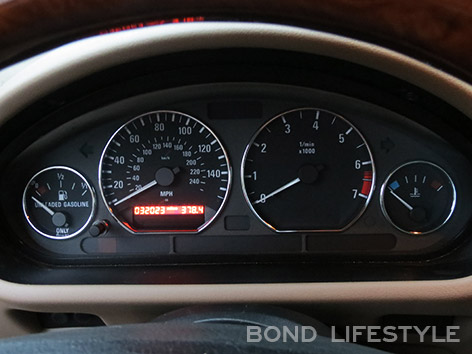 The car has a 136hp, 1900 cc engine and features cruisecontrol, airco, automatic transmission, CD changer, heated seats and chrome details. Exterior color is the Bond blue as seen in GoldenEye, named Atlanta-306.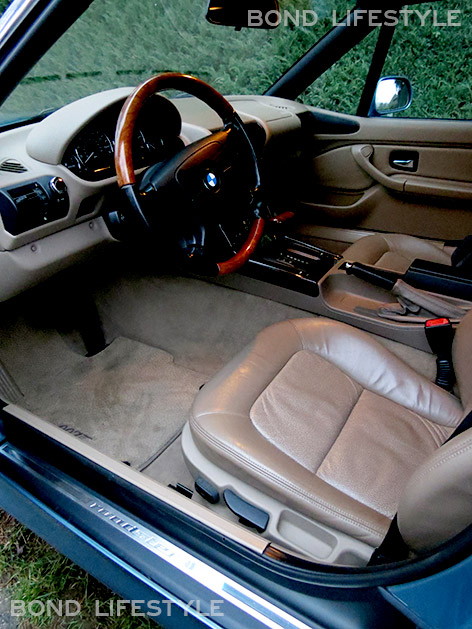 The rich, beige leather interior features 007-floormats and a commemorative "Specially Equipped 007" dash plaque, custom wood trim package including wood shift knob, console and steering wheel. The car features deluxe chrome accents including the rear luggage carrier.
The VIN (registration) numbers of the 100 special editions went from LE00700 to LE00799, and this is number 00735. The car is in pristine condition and has always been parked inside.
The seller is located near Antwerp, Belgium and is looking for a serious offer. Update: car has been sold.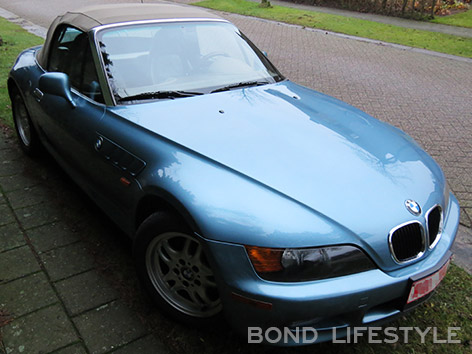 About the Neiman Marcus Z3 007 edition
Back in 1995 James McDowell, vice president of marketing at BMW North America, Inc. and mail-order firm Neiman Marcus worked together to launch the BMW Z3 special edition "007 JAMES BOND" in the 1995 Neiman Marcus Christmas Catalog. Along with the car, the buyer would receive 2 tickets for a GoldenEye dinner party in LA with Pierce Brosnan. Originally BMW and Neiman Marcus had set a 20-unit sales goal over the 3,5 month Christmas selling period. In two days, 100 Z3 orders were placed, so BMW agreed to increase the total production to 100 units.
Read more about the BMW Z3 in GoldenEye.
Subscribe to the Bond Lifestyle EYES ONLY newsletter