Top Marques Monaco celebrates anniversary in James Bond style
17 April, 2013
Top Marques celebrates its 10th anniversary from April 18 till 21, 2013, in Monte Carlo, with a lot of Bond related surprises!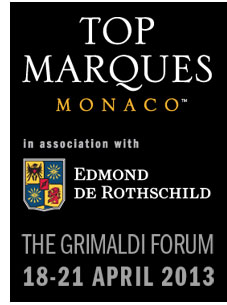 Following the exciting debut of its helicopters in SkyFall, AgustaWestland will present its James Bond Themed GrandNew VIP Helicopter in static display. MMC Paris have unearthed the legendary James Bond Rolex Submariner and Taschen will present their limited edition James Bond Archives. Expect more Bond related surprises…
Monaco is a Bond location itself, with the Monte Carlo Casino and Fort Antoine theatre featuring prominently in GoldenEye and Roger Moore being a long-time resident of the mini-state.
Top Marques will have more than 160 exhibitors all releated to luxury. There will be 6 supercars World Premieres with Vencer, Mazzanti, Mansory, Delavilla, Savage Rivale, ISIS – available for test drives on the famous Monaco Grand Prix circuit. Clubcars Switzerland will be showing for the first time at Top Marques Monaco, its Techart Porsche Cayenne Magnum. Other custom manufacturers featuring their latest creations are MTM Klassen, Mansory, Hamman, ABT, MS Design and DMC Germany.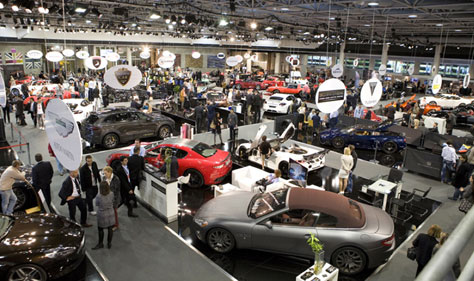 More than 30.000 visitors are expected to visit the event, during four days of excessiveness and luxury.
For more infomation: www.topmarquesmonaco.com
Subscribe to the Bond Lifestyle EYES ONLY newsletter