SPECTRE advance box office opens in UK and Ireland
07 September, 2015
At 07:00 UK time this morning, Monday 7th September, the box-office for SPECTRE opened across the United Kingdom and Ireland, giving cinema audiences the opportunity to book their tickets in advance to see SPECTRE.
For the first time ever, the film will open to the public on the same night as the World Premiere in London, Monday, October 26th 2015, giving audiences the opportunity to be the first in the world to see the hugely-anticipated 24th film in the James Bond franchise.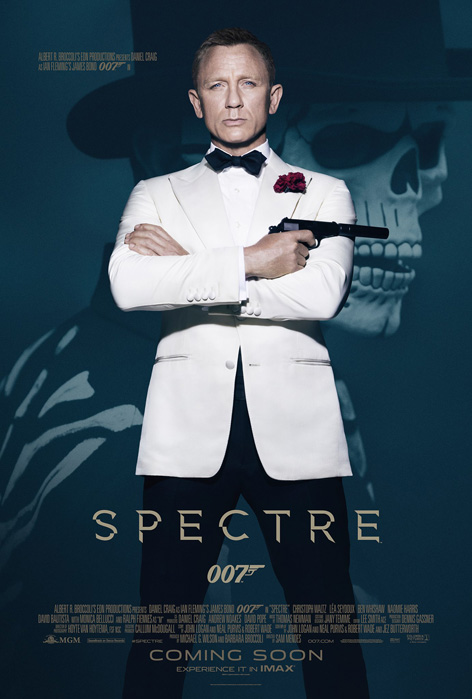 Are you in London at the time of the premiere? What better place to watch SPECTRE than ODEON Leicester Square? Not only the venue of Bond premieres through the ages, such as Goldfinger, Moonraker and Quantum of Solace, but also the largest auditorium in the UK.
Over the years we've seen Bond Royalty through the famous ODEON Leicester Square doors, Sean Connery, Roger Moore, Judy Dench, Daniel Craig... There are two showings on the 26th of October, 19.30 and 23.30, book your tickets now as they will sell out fast.
Get your tickets on Odeon.co.uk or myvue.com or your local cinema's website.
Following the World Premiere and release in the UK and Ireland on 26th October, SPECTRE will begin its rollout in territories around the world. The film will release in the US on November 6, 2015.
Subscribe to the Bond Lifestyle EYES ONLY newsletter