Scalextric announces James Bond 007 SkyFall Set
02 May, 2012
Scalextric has announced their SkyFall movie tie-in scale race sets. With the two James Bond cars featured in SkyFall, an Aston Martin DB5 and a Range Rover Sport, chase scenes can be re-enacted on the track using the gravity defying flying leap.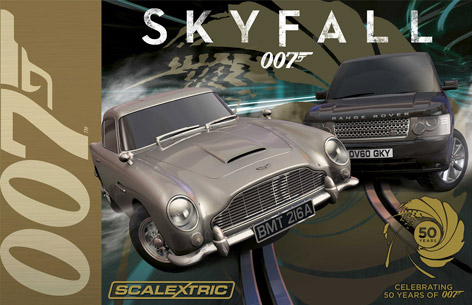 A chicane and crossroads form part of the extended figure-of-eight for endless dare-devil manoeuvres. The ramps and chicane can change position for a different challenge.
The Scalextric 1/32 James Bond 007 Skyfall Set (C1294) total track length is 532cm and the space needed for the track is 210 x 140cm.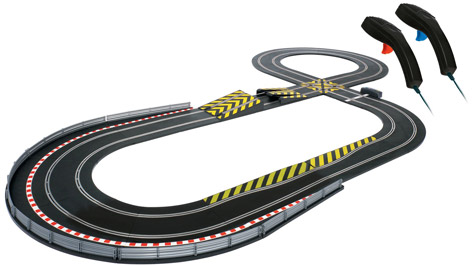 Also available wil be a stunning Limited Edition James Bond 007 Skyfall Twinpack (C3268A) – limited to 3500 pieces.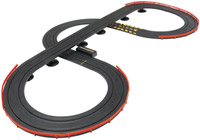 A smaller set, the Micro Scalextric James Bond 007 Skyfall Set (G1083) will be also available. Set features: Super Resistant, Easy Change Pick-Ups and Magnatraction™ System. The track measures 370cm (space needed: 120 x 68cm) and can be formed into 5 different shapes.
The large set will cost £119.99 while the Micro set will cost £44.99. The Limited Edition Twinpack will sell for £84.99.
Scalextric has made similar sets for earlier Bond films. The Casino Royale version (hard to find but sometimes available on eBay) featured an Aston Martin DB5 and a DBS, while the Quantum of Solace version (available here) came with an Aston Martin DBS and an Alfa Romeo 159. The Scalextric C3162A James Bond 007 Casino Royale Aston Martin DB5 1:32 Limited Edition Slot Car is still available on Amazon.com
and Amazon.co.uk
). Carrera, another slot car producer, created a Die Another Day set with an Aston Martin Vanquish and a Jaguar XK8 (this set can still be found on Amazon.co.uk and eBay.com).
Subscribe to the Bond Lifestyle EYES ONLY newsletter