Michael G. Wilson's Ford Thunderbird to be auctioned
22 September, 2022
James Bond Producer Michael G. Wilson's Ford Thunderbird is being auctioned to raise money for the US film industry charity, Pioneers Assistance Fund.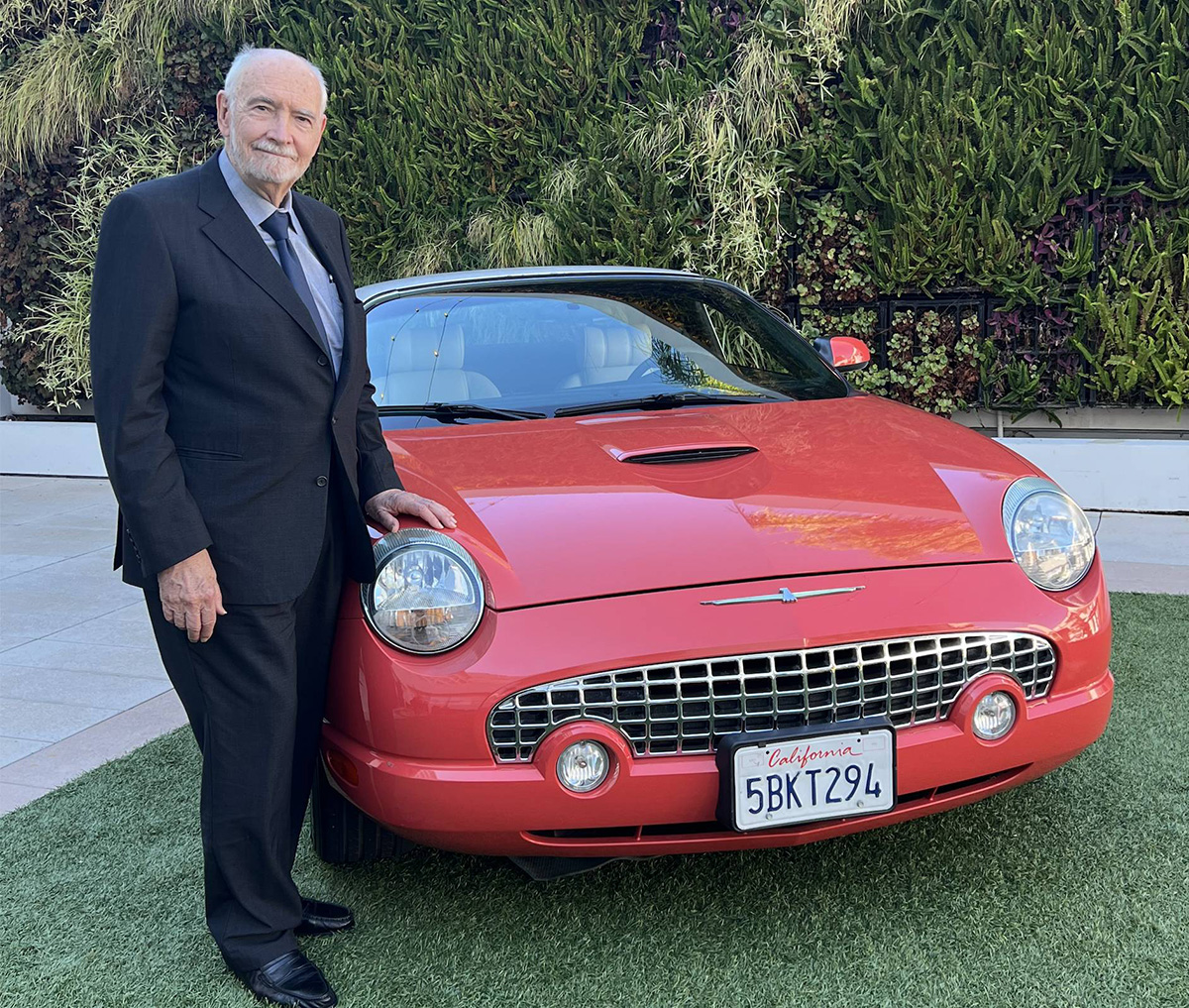 James Bond producer Michael G. Wilson with the Ford Thunderbird on auction
The 007 Limited Edition 2003 Ford is the same model driven by Jinx in Die Another Day (2002) and is number 1 in an edition of 700.
Bidding starts at $40,000.
The timed online auction is live now (see it here) at and ends at 3am BST on September 24 / 7pm LA (GMT-7) on September 23, 2022.
The Pioneers Assistance Fund provides short-term and long-term assistance to veterans of the motion picture entertainment industry. The Fund not only assists members with their immediate welfare needs, but also identifies and supports the groundwork necessary for members' ongoing success.
James Bond Producers Barbara Broccoli And Michael G. Wilson receive Will Rogers Pioneer Award
The Ford Thunderbird was on view at the Beverly Hilton Hotel in LA on September 21 at the 2022 Pioneer of the Year dinner where Michael G. Wilson and Barbara Broccoli were honoured. The event organised by the Will Rogers Motion Picture Pioneers Foundation and saw many Bond alumni attend including James Bond actor Daniel Craig, Michele Yeoh (Tomorrow Never Dies), Christoph Waltz (SPECTRE), production executive Jonathan Glickman, screenwriter Bruce Feirstein. Sam Smith provided entertainment including his Oscar winning Bond song, Writing's On The Wall.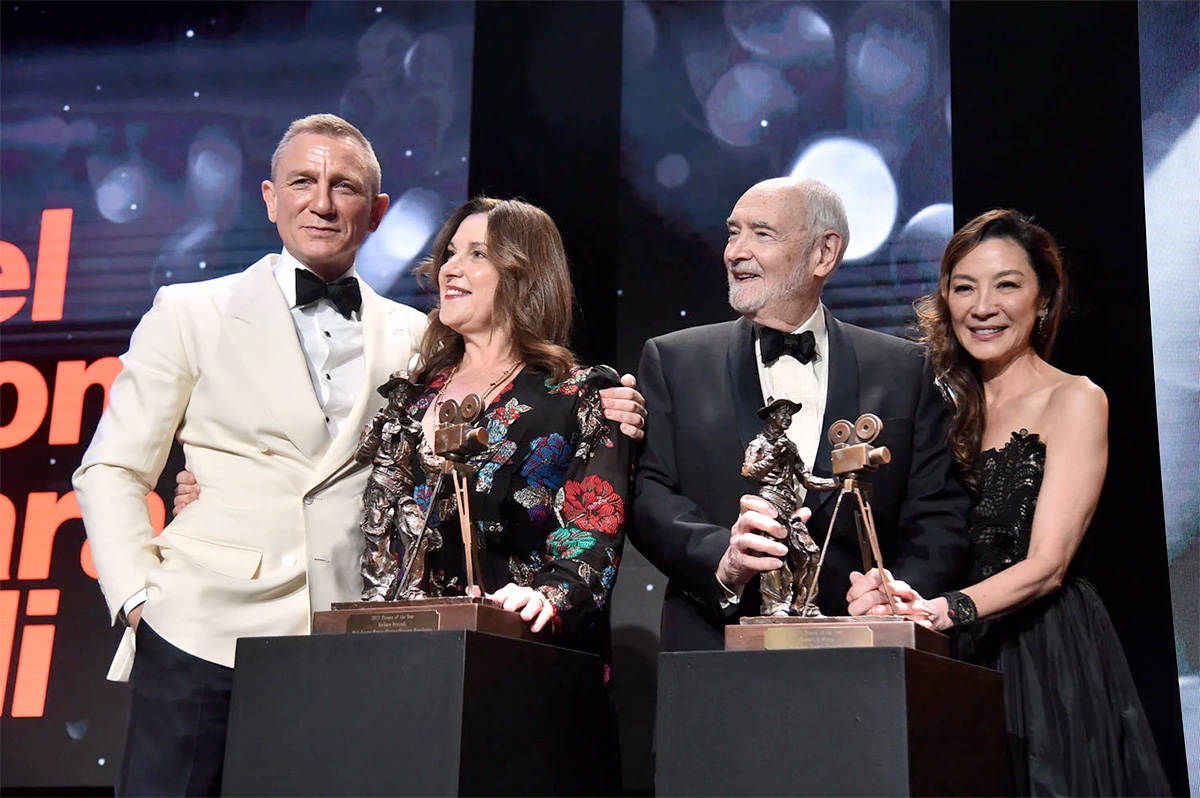 Daniel Craig, Barbara Broccoli, Michael G. Wilson and Michele Yeoh
On a video before the award presentation several others paid their respects via tape including Pierce Brosnan, Halle Berry, Hans Zimmer, Jeffrey Wright, Benicio Del Toro, Adele, Lashana Lynch, Billie Eilish, Jude Law, Eric Fellner, Blake Lively, Rami Malek, Judi Dench, David O. Russell, Lea Seydoux, Ana de Armas, and Amazon owner Jeff Bezos.
Subscribe to the Bond Lifestyle EYES ONLY newsletter