MI6 Confidential #25: Action & Animation
15 April, 2014
Action and animation is the predominant theme of the latest MI6 Confidential issue: an exclusive in-depth interview with action unit supremo Vic Armstrong, the stunt team behind the fiery climax to Licence To Kill, the secret history of the often overlooked spin-off James Bond Jr. and the successful spy series Archer with the cast and crew. MI6 also chats with two Bond girls from Diamonds Are Forever.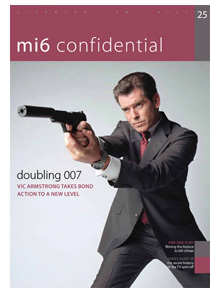 In this issue:
Doubling 007 - Vic Armstrong took 007 to new heights as stunt double & coordinator
Fire And Fury - Stunt performers for Licence To Kill discuss the spectacular climax
James Bond Jr - The secret history of the TV animated series spin-off
The Man Who Green Lit Bond - An exclusive conversation with UA's David Picker
The Cars of Ian Fleming - A look at the 007 author's taste in personal motors
Bond Bound - Lana Wood recalls her time with Sean Connery on Diamonds Are Forever
London Calling - Unveiling the Bond in Motion exhibition in the British capital
The Bond Connection - The cast and creative team talk about their TV spy-spoof, Archer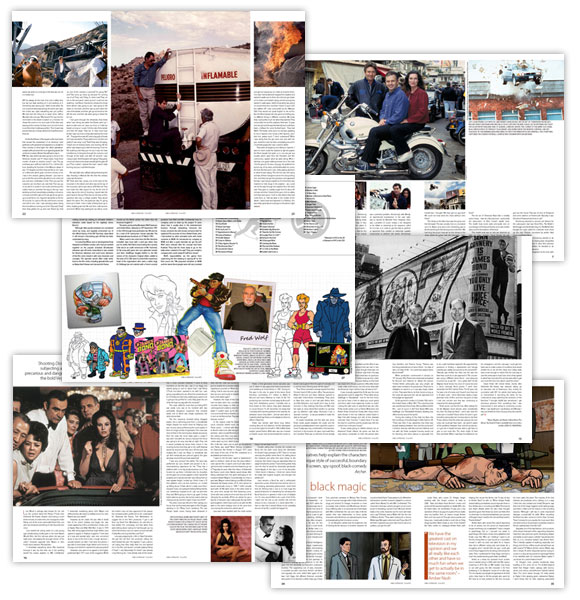 Issue #25 is now shipping around the world. To order online, visit www.mi6confidential.com.
Subscribe to the Bond Lifestyle EYES ONLY newsletter