Bond wears an N.Peal sweater in SPECTRE teaser poster
18 March, 2015
On the recently released teaser posters for SPECTRE, we can see Bond in an N.Peal turtle neck sweater.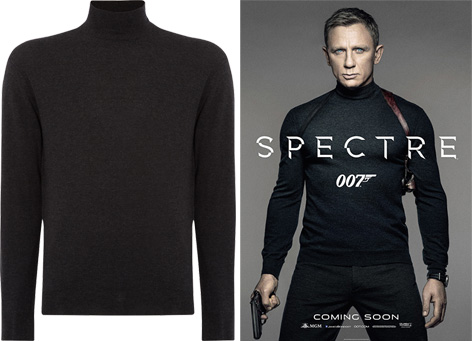 The sweater is the N.Peal Fine Gauge Mock Turtle Neck in the color Dark Charcoal Grey. This color is available on the N.Peal website.
Daniel Craig was spotted with another N.Peal sweater, the Oxford in Imperial Blue at the SPECTRE announcement press conference, the same model (but different color) as the sweater seen in SkyFall.
Subscribe to the Bond Lifestyle EYES ONLY newsletter