N.Peal 007 Superfine Wrap Top
N.Peal 007 Superfine Wrap Top
photo © N.Peal
The top in Goldfinger is more purple, has a larger collar and French cuffs
photo © Danjaq LLC, MGM, United Artists
N.Peal 007 Superfine Wrap Top
photo © N.Peal
The N.Peal 007 Superfine Wrap Top is inspired by a piece worn by Pussy Galore in Goldfinger (1964).
Pussy Galore wears a purple or violet wrap top at the horse farm in Kentucky. She first wears a mock neck sweater (also re-imageined by N.Peal) but Goldfinger himself tells her to "change into something more suitable" to make James Bond "as happy as possible". She comes out wearing a purple wrap shirt with wide collar and french cuffs. The N.Peal piece is quite different, with a much smaller collar, no French cuffs and a more pink colour. 
The N.Peal top is made from a combination of 85% silk and 15% superfine cashmere, giving it a very luxurious feel.
Available on N.Peal for £265 / $365

The N.Peal 007 Superfine Wrap Top is part of the 2020 N.Peal 007 Bond Woman cashmere collection that was launched in June 2020. The collection celebrates Bond women with pieces that are inspired by items worn in classic Bond films by Honey Ryder, Pussy Galore, Tilly Masterson and Holly Goodhead. The N.Peal cashmere t-shirt seen in No Time To Die is the only item that was worn in a Bond film.
All pieces in the N.Peal Bond Woman cashmere collection are finished with an N.Peal 007 stitched label and exclusive swing ticket. Each Bond purchase will arrive gift wrapped in N.Peal's 007 custom packaging.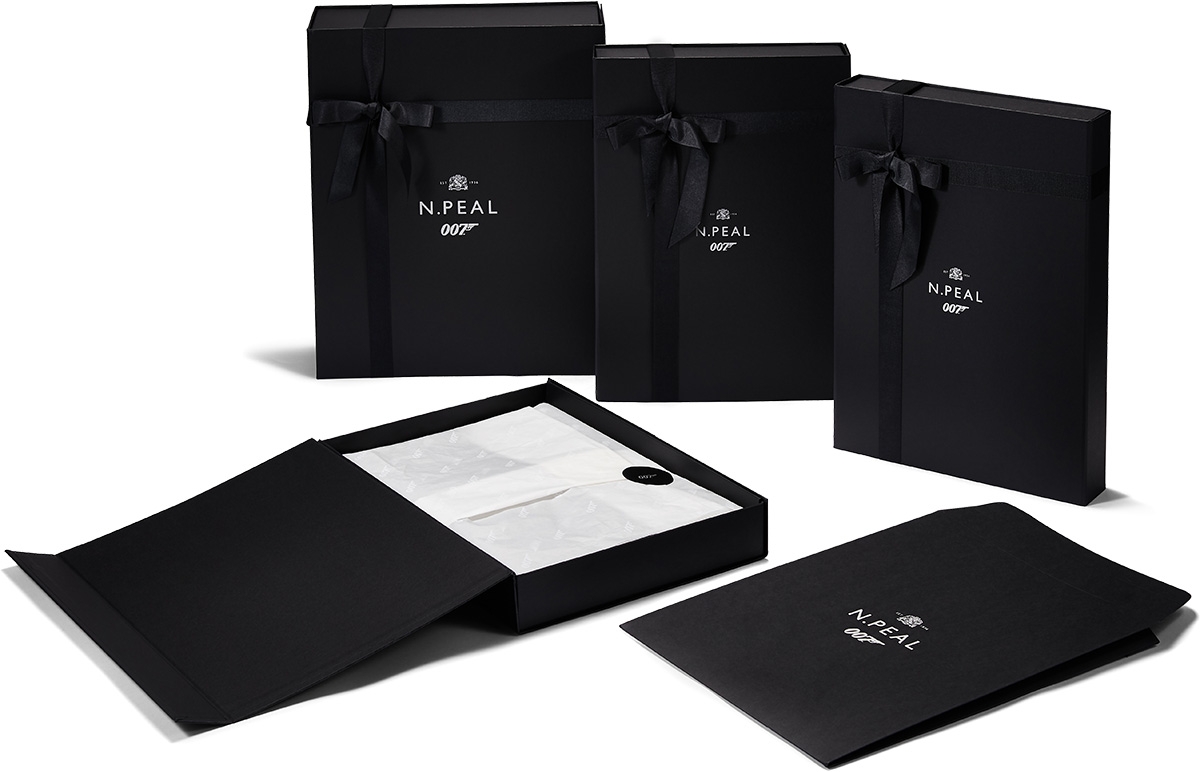 ---
Subscribe to the Bond Lifestyle EYES ONLY newsletter