Aston Martin DB5 with Goldfinger gadgets for sale
13 April, 2018
Coys in the UK is offering for sale an Aston Martin DB5 which was modified to recreate the famous Goldfinger car, including revolving number plates, 'machine guns' and smoke gun.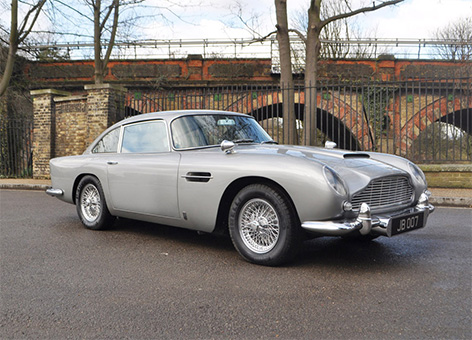 This very interesting DB5 Saloon was delivered new on 19th February 1964, finished in Sierra Blue with a contrasting grey connolly leather interior, and optioned with a sliding roof, wireless radio and heater. By the late 1990s the Aston was advertised for sale at Aston Martin specialist Nicholas Mee of London at 57,500 miles, selling the DB5 to Fawaz Al Hasawi, businessman and former owner of Nottingham Forrest football club. The sale was completed on the basis that the car was refinished to "James Bond specification", as such the DB5 was repainted in Silver Birch and the interior retrimmed in black leather.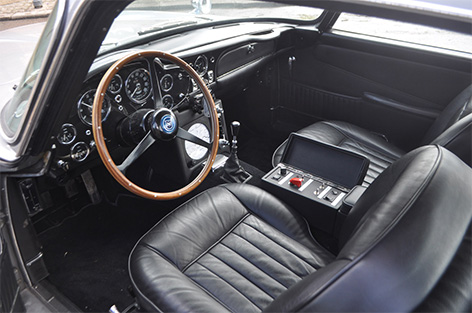 Al Hasawi kept the DB5 for a number of years as part of his collection, during which time he entrusted maintenance and repair work to Aston Service London and specialists Ian Mason and Trinity Engineering, supported by invoices on file totalling £65,000.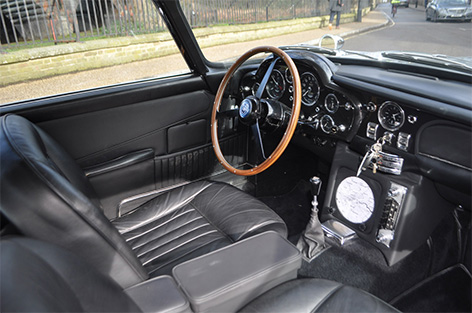 The DB5 was later sold in 2015 to our current vendor via the specialist dealer Movendi in Duesseldorf, Germany, at which point it had been converted to left hand drive specification. Our vendor, a very keen James Bond enthusiast, decided to recreate the Goldfinger car with most of Q's associated weapons and gadgets, and as such he entrusted a London-based specialist with the work.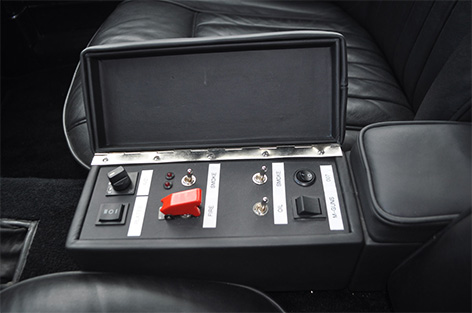 Revolving number plates were fitted to the front and rear of the car, very authentic "machine guns" spitting real flames appear from the grille at the flick of a switch, and a rear mounted "smoke gun" creates the desired smoke screen where necessary.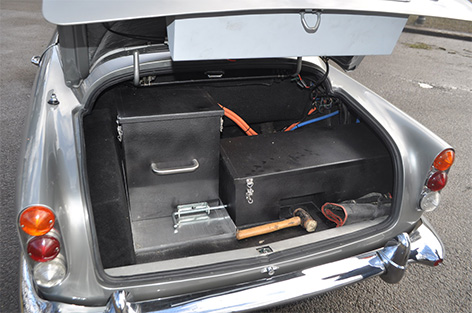 Showing now approximately 60,000 miles recorded, and offered with a current and older UK V5 documents, a file of servicing a repair works completed, copy of original build sheet, and a number of MoT certificates dating to the 1990s, this is a wonderful proposition for the serious Bond fan.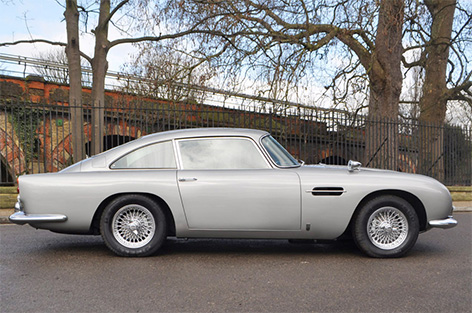 Enquire at Coys for more information and the price.
Thanks to Morgan Lobb for the alert
Photos by Coys
Subscribe to the Bond Lifestyle EYES ONLY newsletter