Jaguar Land Rover official partner of 007 ELEMENTS experience in Sölden
11 April, 2018
Jaguar Land Rover announced today it has entered into a three-year partnership with 007 ELEMENTS - a state-of-the-art, interactive experience center that is entirely dedicated to James Bond.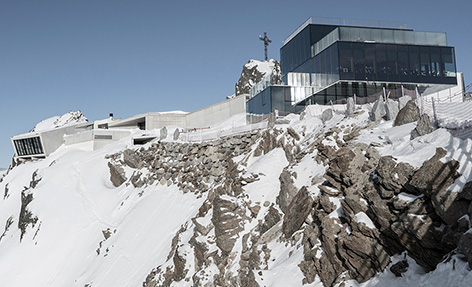 Photo © 007 ELEMENTS
007 ELEMENTS is located in the Austrian town of Sölden, in a special building at the top of the Gaislachkogl, at 3,050 meters altitude, next to the Ice-Q restaurant that was used in the film SPECTRE as the 'Hoffler Klinik'.
Visitors can fully immerse themselves in the world of James Bond at 007 ELEMENTS. Interactive displays with technical information about Jaguar and Land Rover are part of the experience, as are the Land Rover Defender and the Range Rover Sport SVR used in SPECTRE.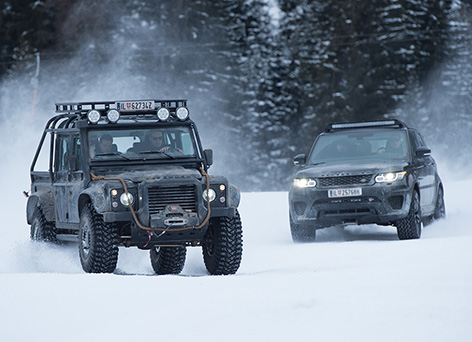 Land Rover Defender and Range Rover Sport in SPECTRE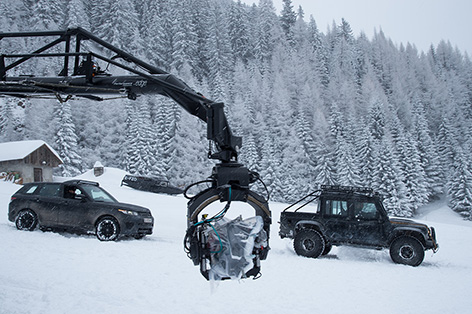 Range Rover Sport and Land Rover Defender in SPECTRE
Visitors will also see the latest Jaguar Land Rover technology, such as the artificial intelligence systems and 90kWh lithium-ion battery from the electrically powered Jaguar I-PACE performance SUV. These techniques have also been used for the Jaguar C-X75 concept car that emerged in SPECTRE in the blood-curdling chase scene across Rome.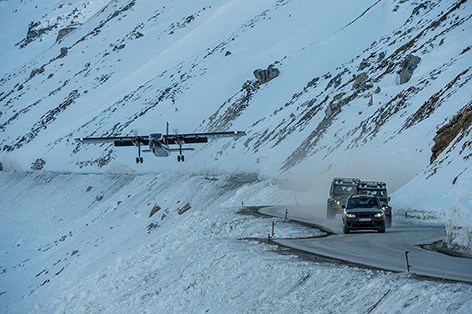 Land Rover Defenders and Range Rover Sport in SPECTRE
Models from Jaguar and Land Rover have been making an appearance in nine Bond films since 1983. The first was Octopussy, in which protagonist Roger Moore as James Bond made a savage escape in a Range Rover Classic convertible, driven by Bond-girl Bianca (Tina Hudson).
Mark Cameron, Jaguar Land Rover Experiential Marketing Director, said: "From one British icon to another, Jaguar Land Rover is proud to be part of 007 Elements, the new James Bond experience. We have collaborated with EON Productions and Cable Car Companies Sölden to showcase our Bond vehicles and latest technologies in this unique installation overlooking the Ötztal Alps."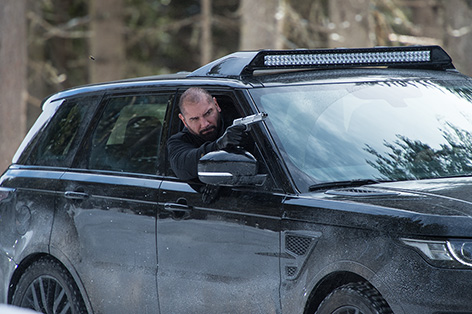 Dave Bautista in the Range Rover Sport in SPECTRE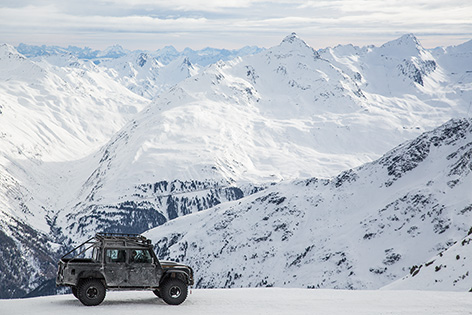 Land Rover Defender in SPECTRE
007 ELEMENTS opens its doors on 12 July 2018.
More information coming soon at www.007elements.com
Photos SPECTRE ©2015 Danjaq, LLC, Metro-Goldwyn-Mayer Studios Inc., Columbia Pictures Industries, Inc.
Subscribe to the Bond Lifestyle EYES ONLY newsletter