Aston Martin DB5 fibreglass replica front display for sale
29 October, 2022
Decorate your man cave with this 1:1 scale fibreglass Aston Martin DB5 replica front display, now available on Bring A Trailer.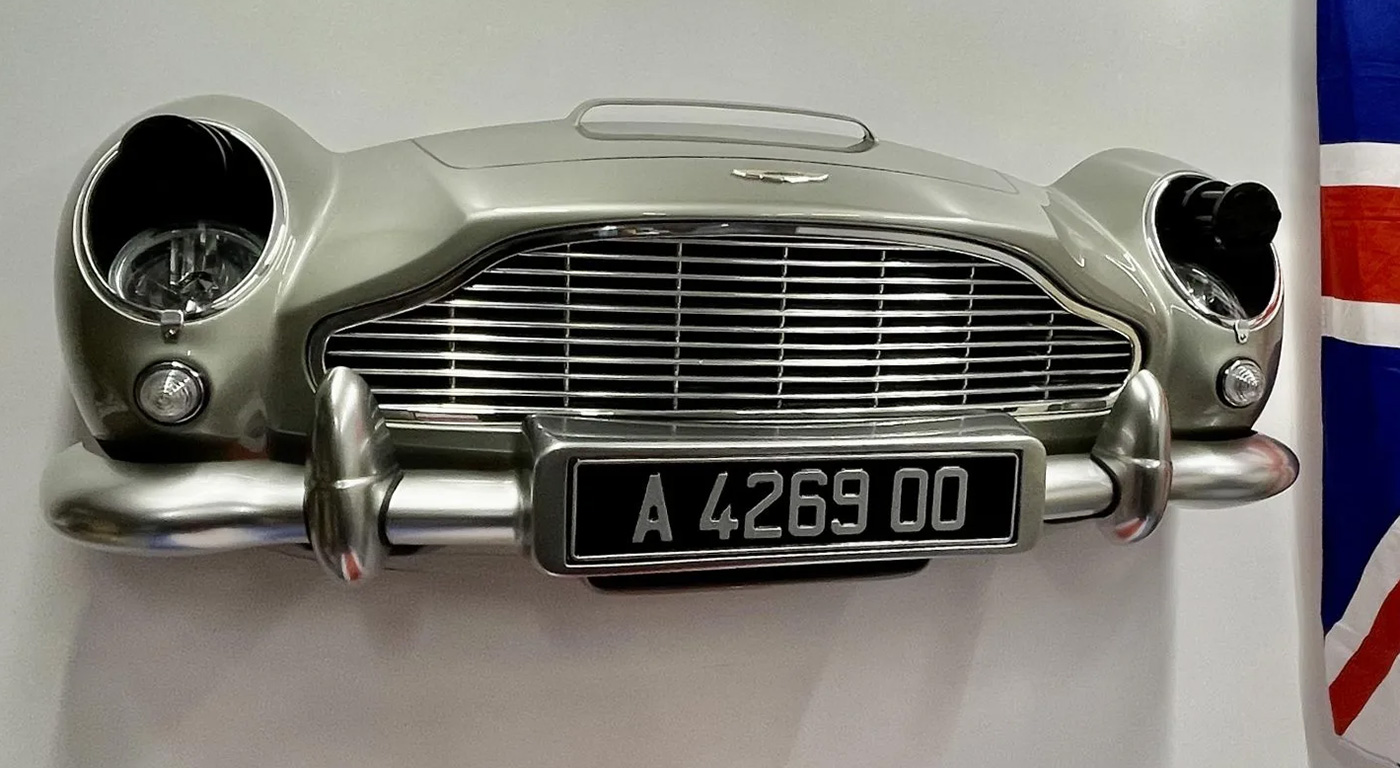 This fibreglass front fascia display was built by the seller (who is also the creator of the Q Car, a DB5 tribute model). It features an Aston Martin badge, a chrome grille and headlight surrounds, dual decorative Gatling guns, and a bumper with an integrated rotating number plate.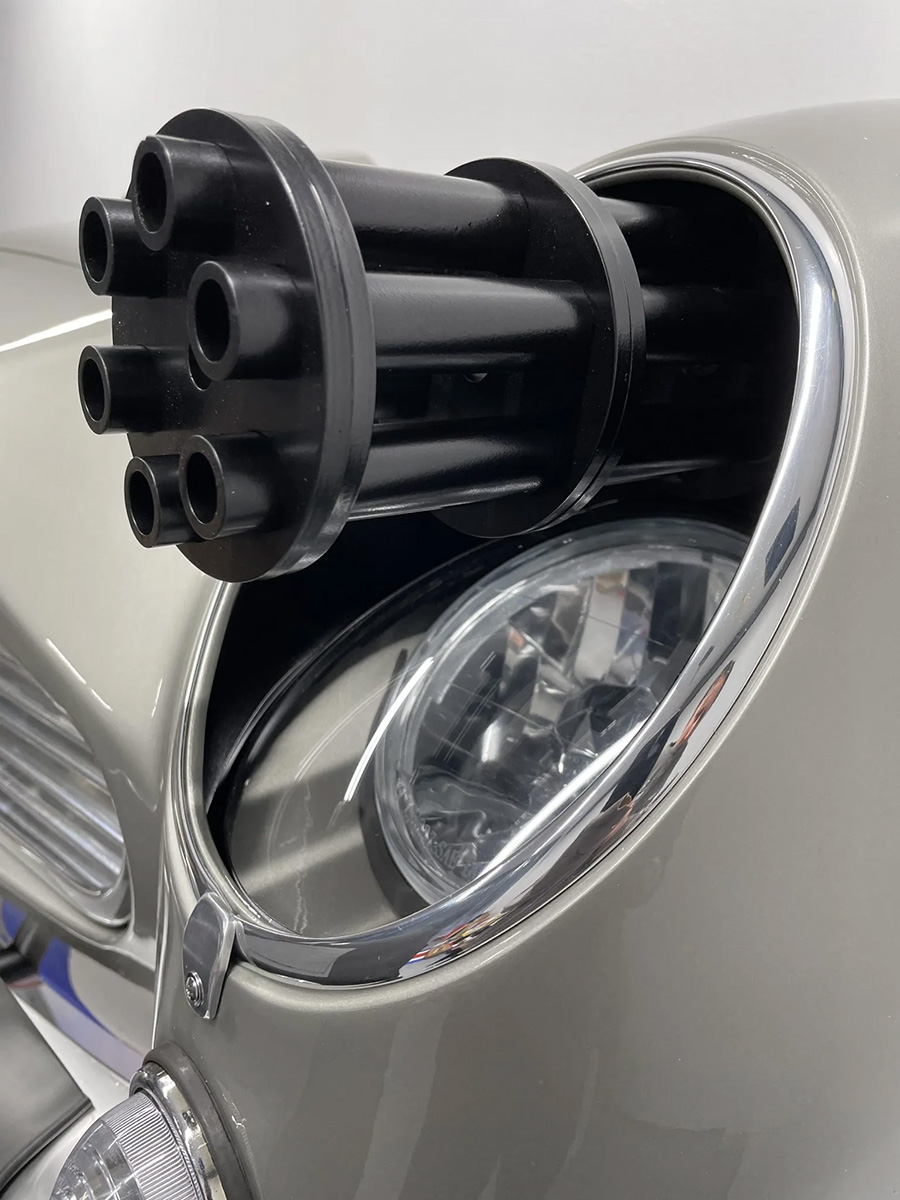 Spinning faux Gatling guns mounted on bearings in each headlight bucket features sound effects and are illuminated with battery-operating flashing LED lights. An adjustable wall mount is included with the display.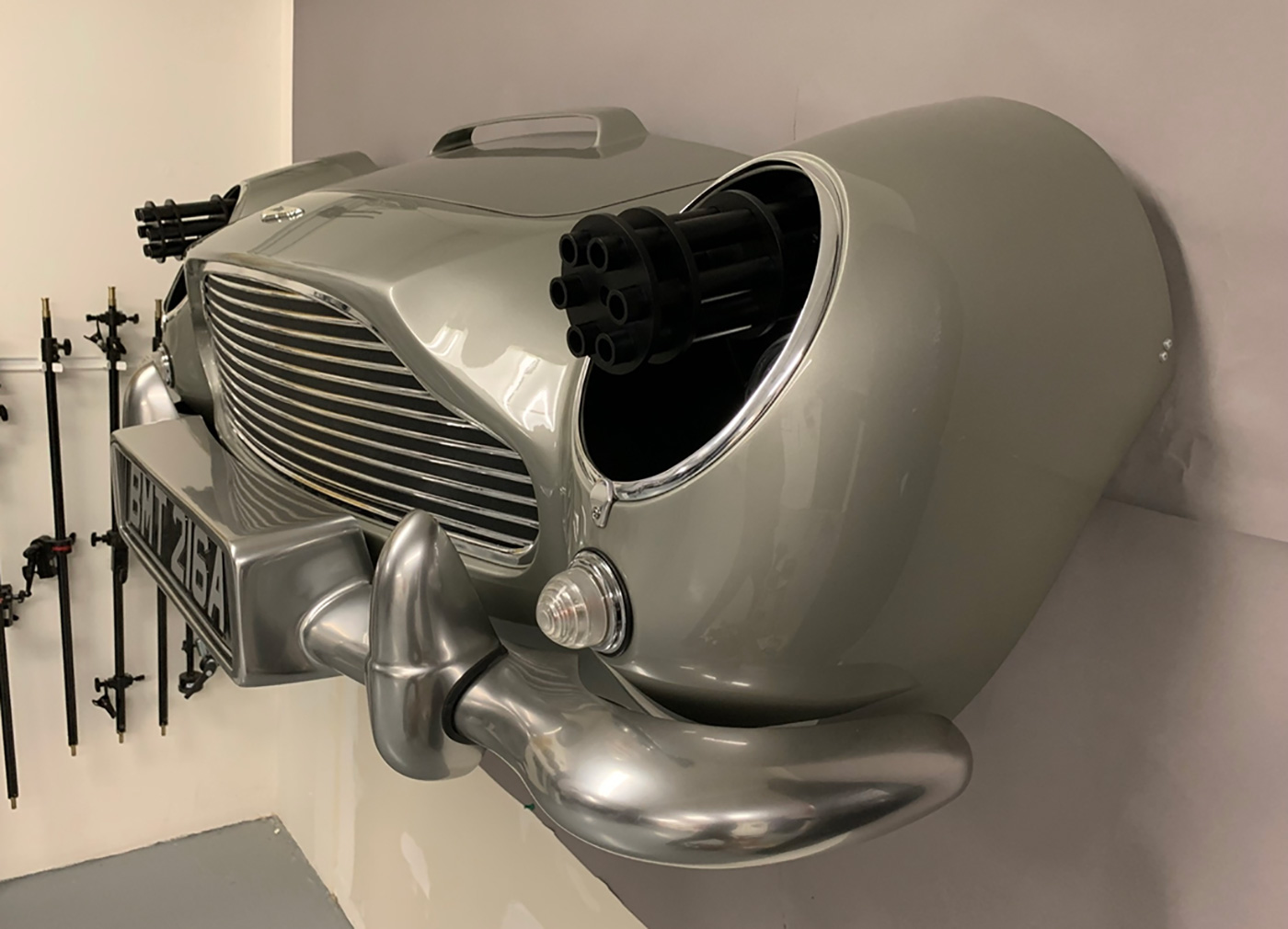 A custom bumper houses a rotating embossed number plate.
Watch the gadgets in action in this video:
This Aston Martin display is offered at no reserve in British Columbia, Canada.
Current Bid: $3,500, bidding ends on Wednesday, November 2 at 5:00pm.
UPDATE: final sale price: $17,000
For bidding on this item, visit bringatrailer.com.
For more on the Q Car, follow them on Instagram or check out the website.
Subscribe to the Bond Lifestyle EYES ONLY newsletter