Daniel Craig's Aston Martin Vanquish sells for $468,500 in New York
23 April, 2018
Daniel Craig's Aston Martin 2014 Centenary Edition Vanquish, numbered 007 was sold for $468,500 (approx. £335,000 / €380,000) at The Exceptional Sale at Christie's in New York on Friday 20 April 2018.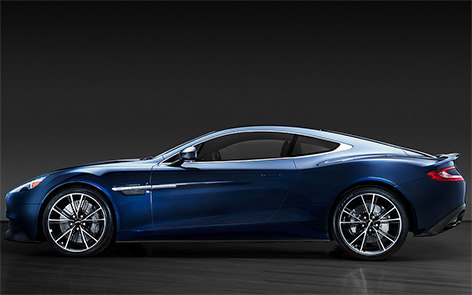 Proceeds of the sale will benefit The Opportunity Network, an organisation which helps young people with career development. Both Daniel Craig and his wife, actress Rachel Weisz, sit on the charity's board.
Daniel Craig reportedly made a surprise appearance during the auction, joining the Christie's team to encourage a client to bid higher.
The car was estimated to fetch between $400,000 - $600,000.
The limited-edition Aston Martin features a bespoke exterior and interior directed by Marek Reichman, Aston Martin's Chief Creative Officer, in collaboration with Daniel Craig. Craig's preference for denim and dark colours resulted in the unique midnight-blue exterior and deep blue, hand-stitched, luxury leather interior.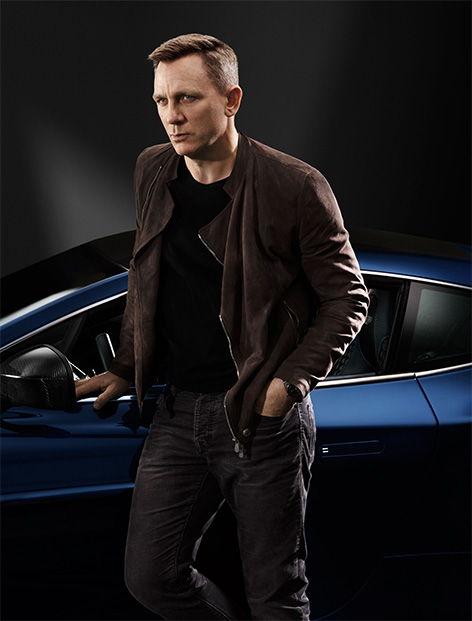 Daniel Craig customised his Vanquish to reflect his penchant for denim and dark colours
Photo by Christie's
"This Aston Martin Vanquish is a tour de force of automobile engineering and a distinct pleasure to drive," says Craig. "While I will miss it, I am keen to further the very important work of The Opportunity Network with its sale."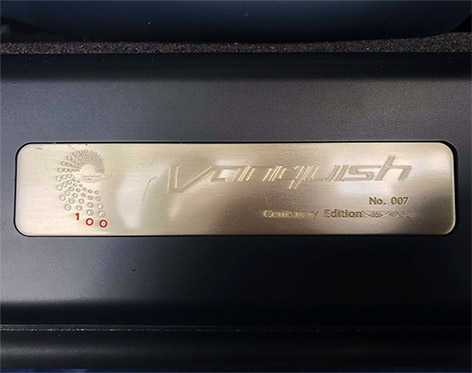 In 2014, Aston Martin created just 100 examples worldwide of the Centenary Edition Vanquish to celebrate the firm's 100th anniversary. Designed and hand-built at Aston Martin's global headquarters in Warwickshire, England, the Vanquish features a 6.0-litre V12 petrol engine and an automatic gearbox. The car has a lightweight bonded aluminium structure combined with a motorsport-inspired carbon-fibre exterior, while the handcrafted interior was crafted from fine luxury leathers, carbon fibre and aluminium. The Centenary Edition Vanquish has a top speed of 183 mph.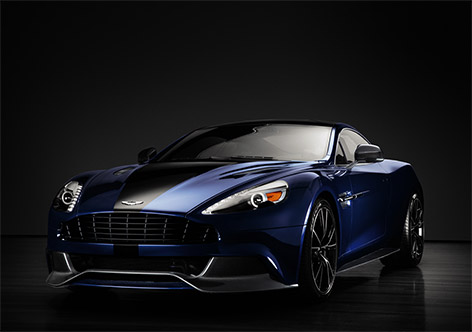 The winning bidder will also have the opportunity to visit the Aston Martin Headquarters in Gaydon, Warwickshire, and meet with Reichman for a behind-the-scenes tour of the production facilities, including the chance to observe each step of the car's manufacturing from start to finish.
Daniel Craig as James Bond never drove a Vanquish in the films, but he drove an Aston Martin DBS in Casino Royale (2006) and Quantum of Solace (2008), an Aston Martin DB5 in SkyFall (2012) and a DB5 and the special DB10 in SPECTRE (2015). Pierce Brosnan as James Bond drove the first generation Vanquish in Die Another Day (2002). Brosnan himself also owned a Vanquish which he drove around in LA, but sadly was destroyed in a fire in 2015.
Subscribe to the Bond Lifestyle EYES ONLY newsletter