N.Peal 007 Slimline Tailored Jacket
N.Peal 007 Slimline Tailored Jacket
photo © N.Peal
The movie jacket is made of a blue/black velvet, with matching velvet trousers.
photo © Danjaq LLC, MGM, United Artists
The N.Peal 007 Slimline Tailored Jacket has a red lining
photo © N.Peal
The N.Peal 007 Slimline Tailored Jacket black cashmere jacket is inspired by the velours jacket worn by Pussy Galore in Goldfinger (1964) on Auric Goldfinger's private airplane that takes her and James Bond to the United States.
Pussy Galore wears a gold top, with a black/blue velvet jacket and matching velvet trousers.
The N.Peal jacket is not as similar to the original piece as some of the other items from the Bond Woman collection, but it's a stunning looking jacket made from 100% woven cashmere with beautiful red lining.

The N.Peal 007 Slimline Tailored Jacket is part of the 2020 N.Peal 007 Bond Woman cashmere collection that was launched in June 2020. The collection celebrates Bond women with pieces that are inspired by items worn in classic Bond films by Honey Ryder, Pussy Galore, Tilly Masterson and Holly Goodhead. The N.Peal cashmere t-shirt seen in No Time To Die is the only item that was worn in a Bond film.
All pieces in the N.Peal Bond Woman cashmere collection are finished with an N.Peal 007 stitched label and exclusive swing ticket. Each Bond purchase will arrive gift wrapped in N.Peal's 007 custom packaging.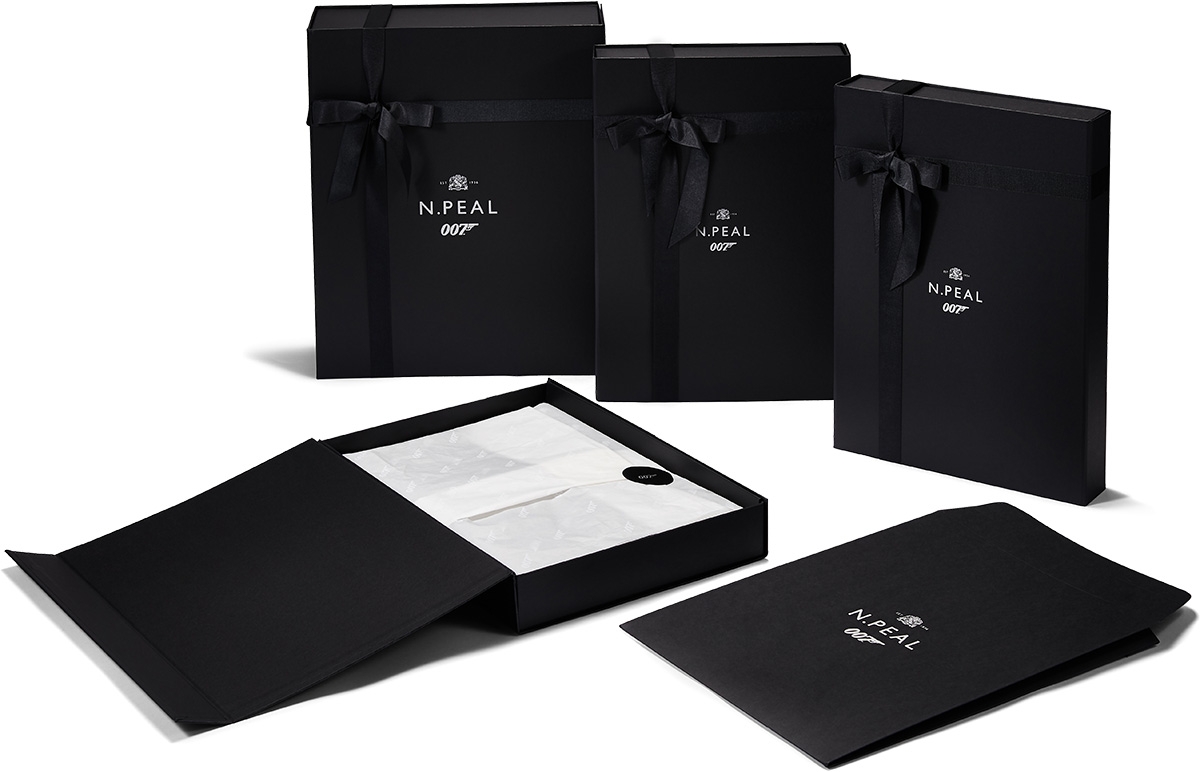 ---