N.Peal 007 Deep V Neck Sweater
N.Peal 007 Deep V Neck Sweater is inspired by a piece worn by Dr Holly Goodhead (Lois Chiles) in Moonraker (1979).
In the film, Holly Goodhead wears a shirt with a deep v-neck, worn with equally stylish black trousers and black high heel shoes, when she meets James Bond (Roger Moore) on top of Sugarloaf Mountain in Rio The Janeiro. She is captured by Drax henchmen and still wears the shirt when Bond meets her again at Drax Moonraker launch facility. The piece worn in the film looks like a fancy black silk sweater with subtle (faux) fur cuffs. N.Peal re-imagined the piece as a deep V Neck sweater, made from 100% cashmere.
Available at N.Peal for £245 / $345.

The N.Peal 007 Deep V Neck Sweater is part of the 2020 N.Peal 007 Bond Woman cashmere collection that was launched in June 2020. The collection celebrates Bond women with pieces that are inspired by items worn in classic Bond films by Honey Ryder, Pussy Galore, Tilly Masterson and Holly Goodhead. The N.Peal cashmere t-shirt seen in No Time To Die is the only item that was worn in a Bond film.
All pieces in the N.Peal Bond Woman cashmere collection are finished with an N.Peal 007 stitched label and exclusive swing ticket. Each Bond purchase will arrive gift wrapped in N.Peal's 007 custom packaging.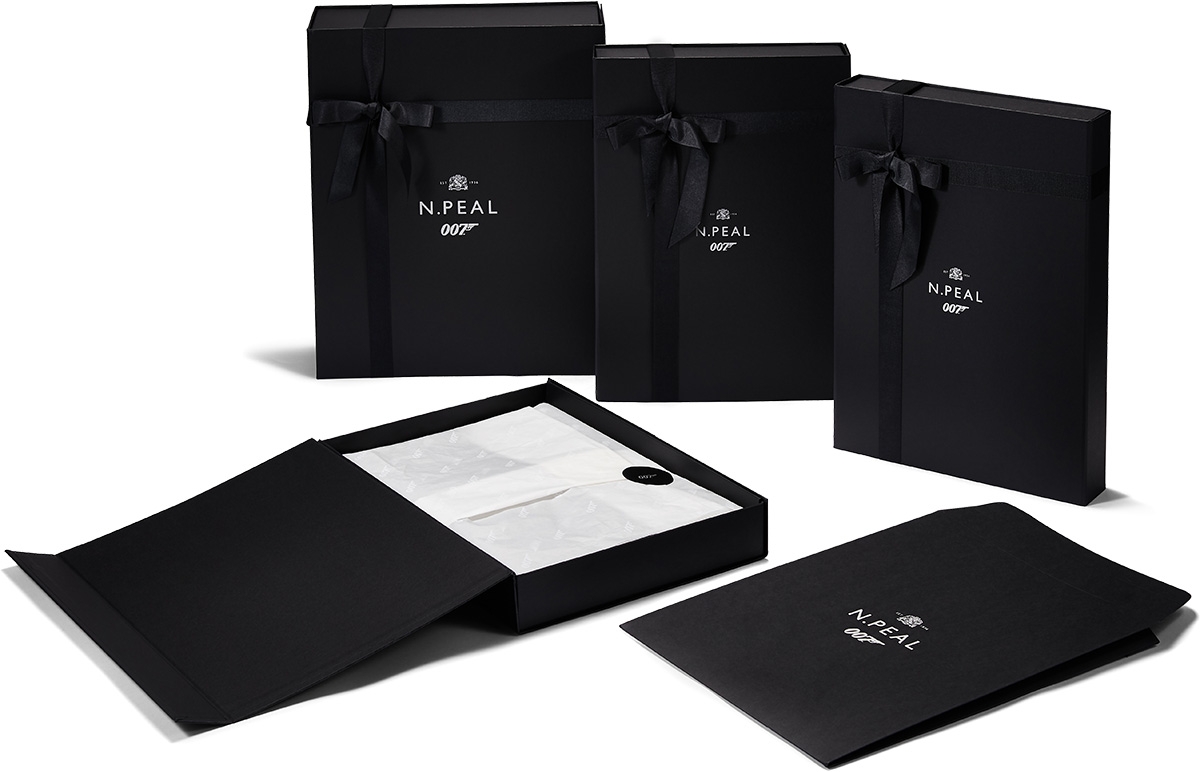 ---