N.Peal 007 Round Neck Cashmere T-Shirt
N.Peal 007 Round Neck T-Shirt in 100% cashmere, as worn by Madeleine Swann in No Time To Die
photo © N.Peal
Léa Seydoux on the No Time To Die set (left) and a costume sketch of Madeleine Swann's outfit.
N.Peal's 007 custom packaging
photo © N.Peal
Madeleine Swann (Léa Seydoux) wears a 100% cashmere N.Peal 007 Round Neck T-Shirt in No Time To Die (2020).
Madeleine Swann wears the N.Peal Round Neck Cashmere T-shirt with white Agolde high rise jeans, a brown & Other Stories belt and brown leather Church's Kelsey 90 sandals. In Norway she wears a khaki/green Sézane jacket over the shirt.
Images of the shirt first surfaced from a set with Léa Seydoux wearing this outfit.
The N.Peal T-shirt is not just any t-shirt but it's made from 100% Mongolian cashmere, giving it an extremely luxurious feel.
The 'Moorland Brown' color was chosen by the film's costume designer Suttirat Anne Larlarb.
Available at N.Peal for £195 / $235

The N.Peal Round Neck Cashmere T-Shirt is also available in many other colors.
The N.Peal 007 Round Neck T-shirt is part of the 2020 N.Peal 007 Bond Woman cashmere collection that was launched in June 2020. The collection celebrates Bond women. The t-shirt from No Time To Die is the only item that was worn in a Bond film, while the other pieces are inspired by items worn in classic Bond films by Honey Ryder, Pussy Galore, Tilly Masterson and Holly Goodhead.
All pieces in the N.Peal Bond Woman cashmere collection are finished with an N.Peal 007 stitched label and exclusive swing ticket. Each Bond purchase will arrive gift wrapped in N.Peal's 007 custom packaging.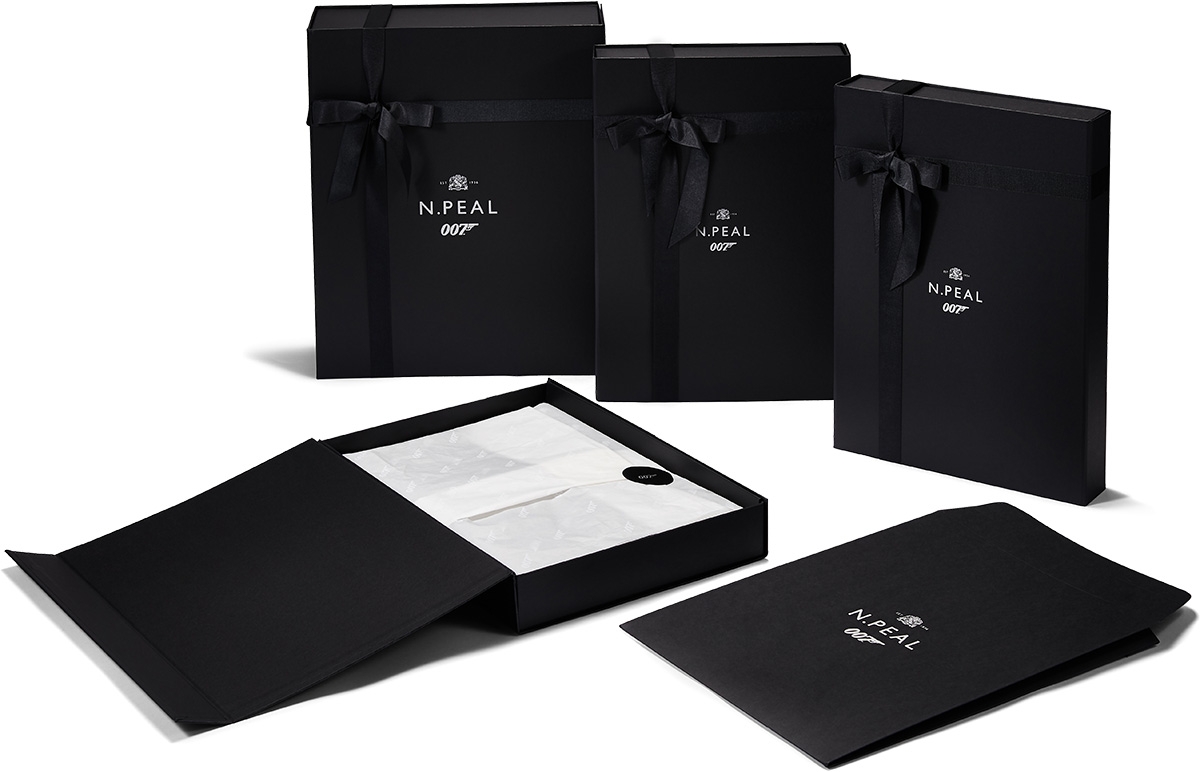 ---