Top 5 Father's Day gifts for a stylish dad
24 May, 2014
Bond Lifestyle presents a selection of stylish Father's Day gifts. Order your gift now so you can unwrap it on June 15th 2014.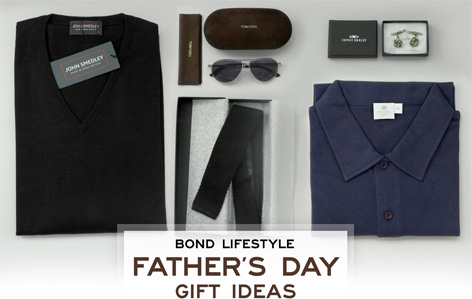 1. John Smedley V-Neck jumper
As worn by Bond in SkyFall, this classiv V-neck jumper is now available with 20% off if you use promo code DAD14.
Get the Bobby on the official John Smedley website for $230 (USA) or £130 (UK) or €165 (Germany/rest of Europe) and apply the code for the 20% discount.
2. Tom Ford Marko sunglasses
Also worn in SkyFall, these Tom Ford with shiny rhodium frame and blue glasses are not only stylish, but also very light and comfortable.
Get Tom Ford Marko sunglasses here:
Amazon.com ($174 - $338)
Amazon.ca (CDN$380)
Amazon.co.uk (£150.00)
3. Anthony Sinclair Knitted Tie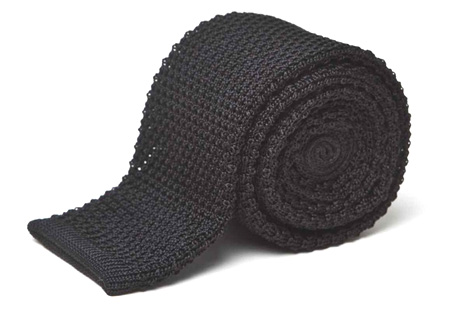 The silk knitted tie was made popular by Sean Connery in the 1960s and is currently just as hip as it is stylish. Bond's tailor Anthony Sinclair now offers this classic knitted tie in classic black, navy blue, and 22 other colors on Mason & Sons (formerly AnthonySinclair.com).
4. Sophie Harley Loveknot cufflinks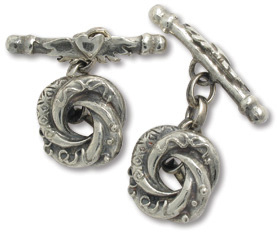 An original gift from the London based jewellery designer Sophie Harley who created the famous Algerian Loveknot necklace for Vesper in Casino Royale. The cufflinks are part of the Algerian Loveknot collection and available in Silver or in Gold/Silver with diamond on SophieHarley.com.
5. Sunspel Riviera Polo shirt
Created by Sunspel for Daniel Craig in Casino Royale, this navy polo shirt (£80.00 / €96 / $128) is one of most popular Bond items and still available. The polo shirt is now also available as part of the Riviera Set (the navy polo, white v-neck shirt and grey crewneck shirt) or the Riviera Polo Set (three Riviera polos in the color of your choice) which gives you a 12,5% savings on the individual price.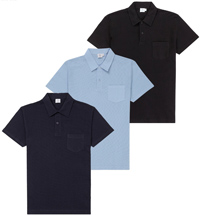 Bond Lifestyle recommends the Riviera polo in Navy (as seen in Casino Royale), Sky (a color reminiscent of the Dr No polo worn by Sean Connery) and Black (the Quantum of Solace style shirt). This set can be ordered on the official Sunspel website (12,5% discount on the individual items).
Read more about the Sunspel shirts in Casino Royale
Get more ideas in the sections Gift Ideas, Clothing, Accessories, Books.
Subscribe to the Bond Lifestyle EYES ONLY newsletter