Royal Mail commemorative James Bond stamp sheet
11 May, 2012
To celebrate the 50th anniversary of the James Bond film series, Royal Mail and EON Productions have launched a commemorative sheet featuring labels to sit alongside first class stamps featuring the top 10 Bond posters, as voted for by members of the public earlier this year.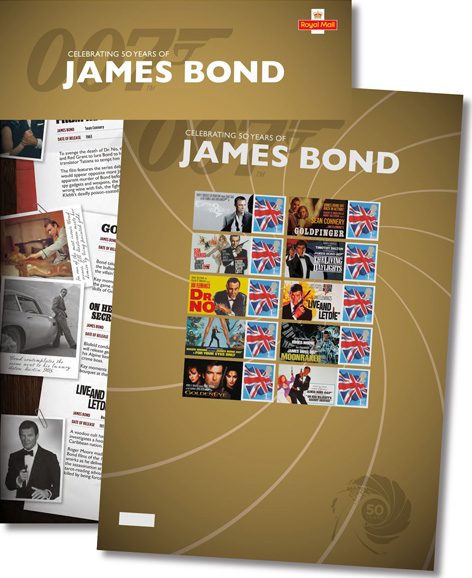 The special limited edition stamp sheet features ten iconic Bond movie posters on labels alongside Union Flag stamps. The sheet is presented in an attractive 'golden' anniversary pack, with a backing card carrying stills from all the Bond films featured, as well as a précis of each plot, dates of release and the names of the main characters and who played them.
Featured filmposters: Casino Royale, From Russia with Love, Dr No, For Your Eyes Only, Goldeneye, Goldfinger, The Living Daylights, Live and Let Die, Moonraker, On Her Majesty's Secret Service.
The sheet is available via the Royal Mail website.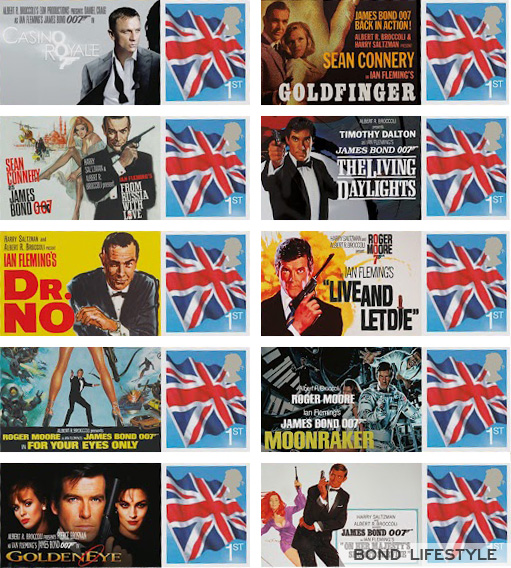 Subscribe to the Bond Lifestyle EYES ONLY newsletter