British 10p coins feature James Bond
03 March, 2018
Royal Mint has released the first ever official UK 10p coin featuring the iconic 007 gun logo and gun-barrel synonymous with the nation's favourite secret agent James Bond.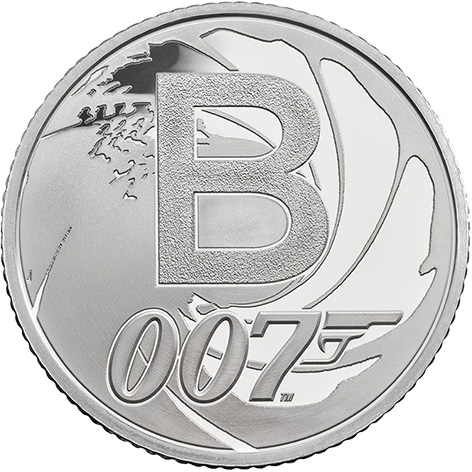 The coin is part of a new release of "26 of the Quintessentially British A to Z UK 10p coins". Each letter of the alphabet is represented with a coin. From Angel of The North to The Zebra Crossing, celebrate everything that makes Britain so great. The 26 coins are available individually and as part of a set.
The coin is available in two different editions: the 2018 UK 10p Silver Proof Coin (£35, made from .925 Sterling Silver), and a 2018 UK 10p Early Strike Uncirculated Coin (£2, made from copper-plated steel).
The James Bond coin has a diameter of 24.50mm, a large B and the 007 gun logo on one side, and Queen Elizabeth on the other side with the text ELIZABETH II • DEI • GRA • REG • F • D • TEN PENCE • 2018.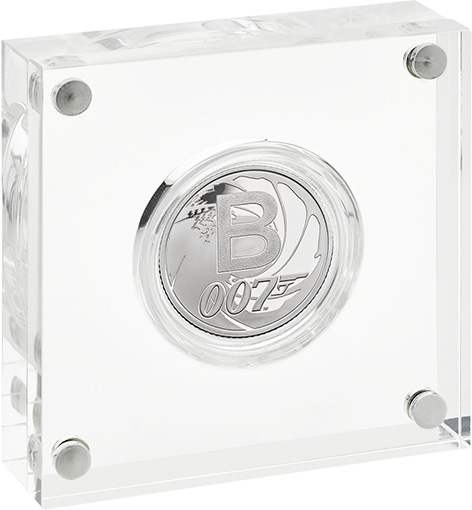 The 2018 UK 10p Silver Proof Coin is also available in an Acrylic Block and Limited Edition box (limited to 15,000 pieces) for £45.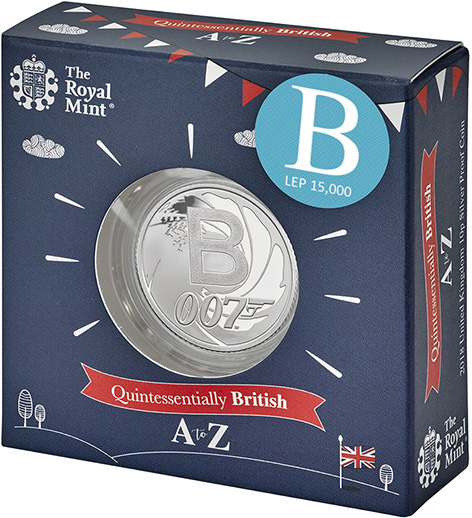 The Quintessentially British coins including the James Bond coin will be available in post offices in the UK and on the official Royal Mint website (international shipping available).
Thanks to Frank Anderson for the alert
Subscribe to the Bond Lifestyle EYES ONLY newsletter