Rare S.D. Studios From Russia With Love Official Attaché Case Replica on Auction at Ewbank's
02 October, 2021
A very rare From Russia With Love Official Attaché Case Replica will be auctioned at Ewbank's Auctions on 8 October 2021.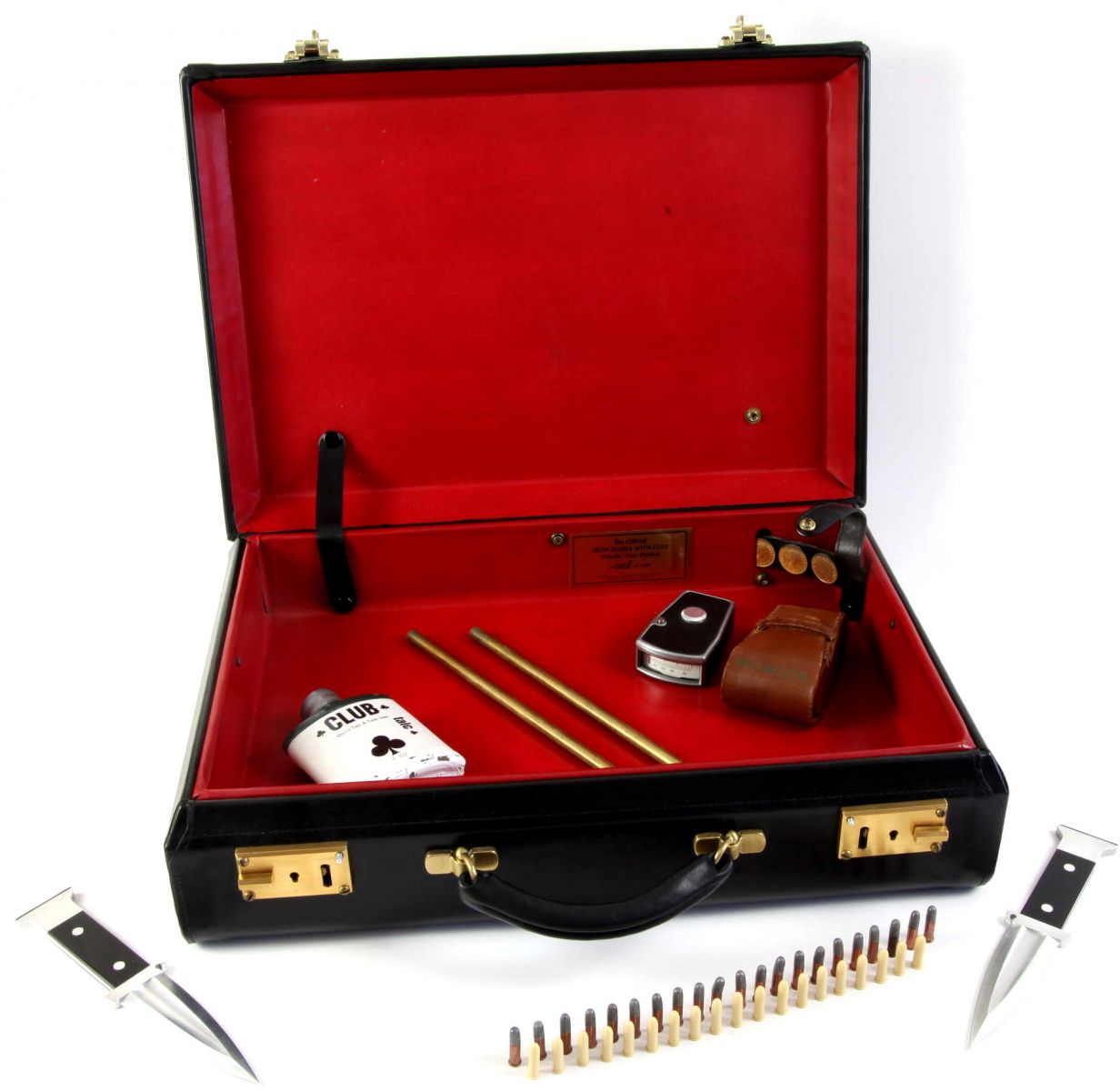 One of the ultimate 007 collectables is expected to fetch up to £25,000 in their dedicated James Bond sale.
The From Russia With Love Official Attaché Case Replica, created under licence by S.D. Studios is one of only 100 ever made and is numbered 008.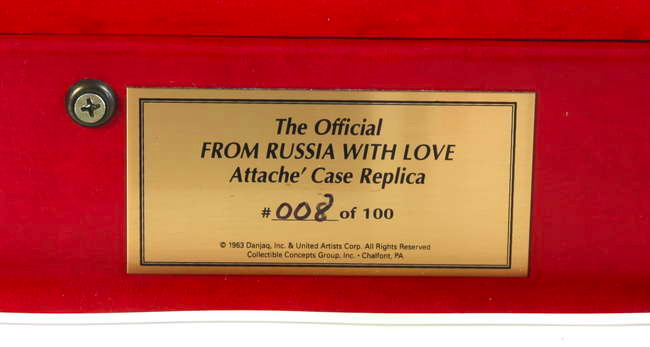 When the original first appeared in the 1963 film it also marked the screen debut of Desmond Llewellyn as Q.
"An ordinary black leather case," he tells Bond in M's office, "with 20 rounds of ammunition here and here," he adds, pointing to the corners.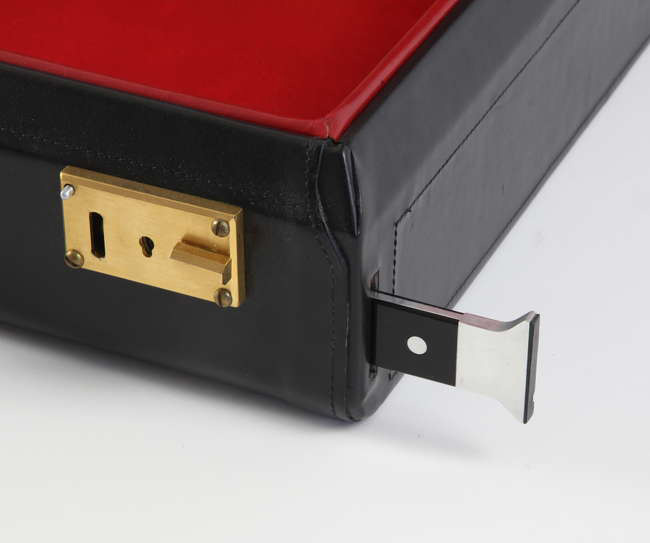 Further buttons conceal flat throwing knives, while packed away inside the case is a sniper's rifle and 50 Gold Sovereigns, together with what looks like a talcum powder tin which turns the briefcase into an explosive dispenser for teargas.
The limited edition official replica at Ewbank's includes replicas of all the contents too, from the ammunition and knives to the talcum powder tin and even a replica of a bug detector.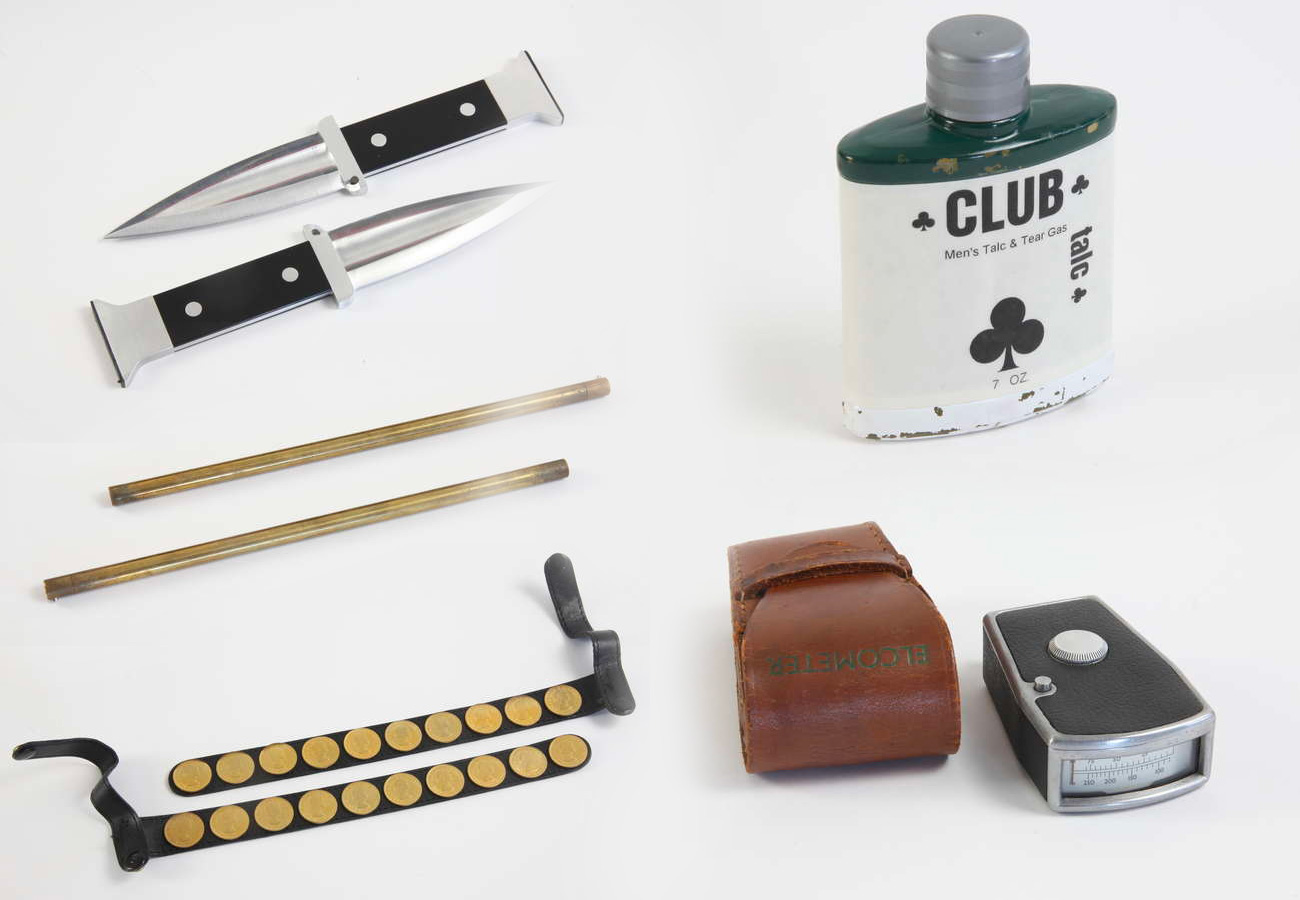 The Briefcase is just the latest highlight from Ewbank's who have been holding dedicated James Bond auctions for five years, previously taking over £8,000 for a replica Golden Gun in 2018 and culminating in a £22,000 bid for an original Dr No cinema poster in November 2020.
Ewbank's previous 007 outing on April 9 saw 98% of the 370 lots sell for a massive, premium-inclusive £220,000 – almost £90,000 more than had been predicted. The top five lots alone netted a combined price of nearly £60,000.
"The Bond phenomenon is as alive as ever," said Ewbank's partner and specialist Alastair McCrea. "We have been selling limited cinema posters for the launch of A Time To Die for well over a year now, despite the release of the film constantly being delayed because of the pandemic.
"I'm delighted it is finally out and another classic, which will only feed into the ever-growing popularity of the franchise. There are not many film characters or franchises for whom you could set up an entire series of dedicated sales, but Bond is certainly one of them, as our experience shows."
For bidding and more info about the case visit Ewbanks
In the same auction more James Bond collectibles are offered, from posters to Corgi Aston Martin models, see them here.
PRICE UPDATE: the final hammer price for the case was £16,700, (£21,710 inc. buyer fees)
Subscribe to the Bond Lifestyle EYES ONLY newsletter