Re-issue of the James Bond 007 Secret Agent Attaché Case
05 October, 2021
One of the holy grails of Bond collecting will now be re-issued: the James Bond 007 Secret Agent Attaché Case. The new case replaces the gun and bullets with a camera and coins.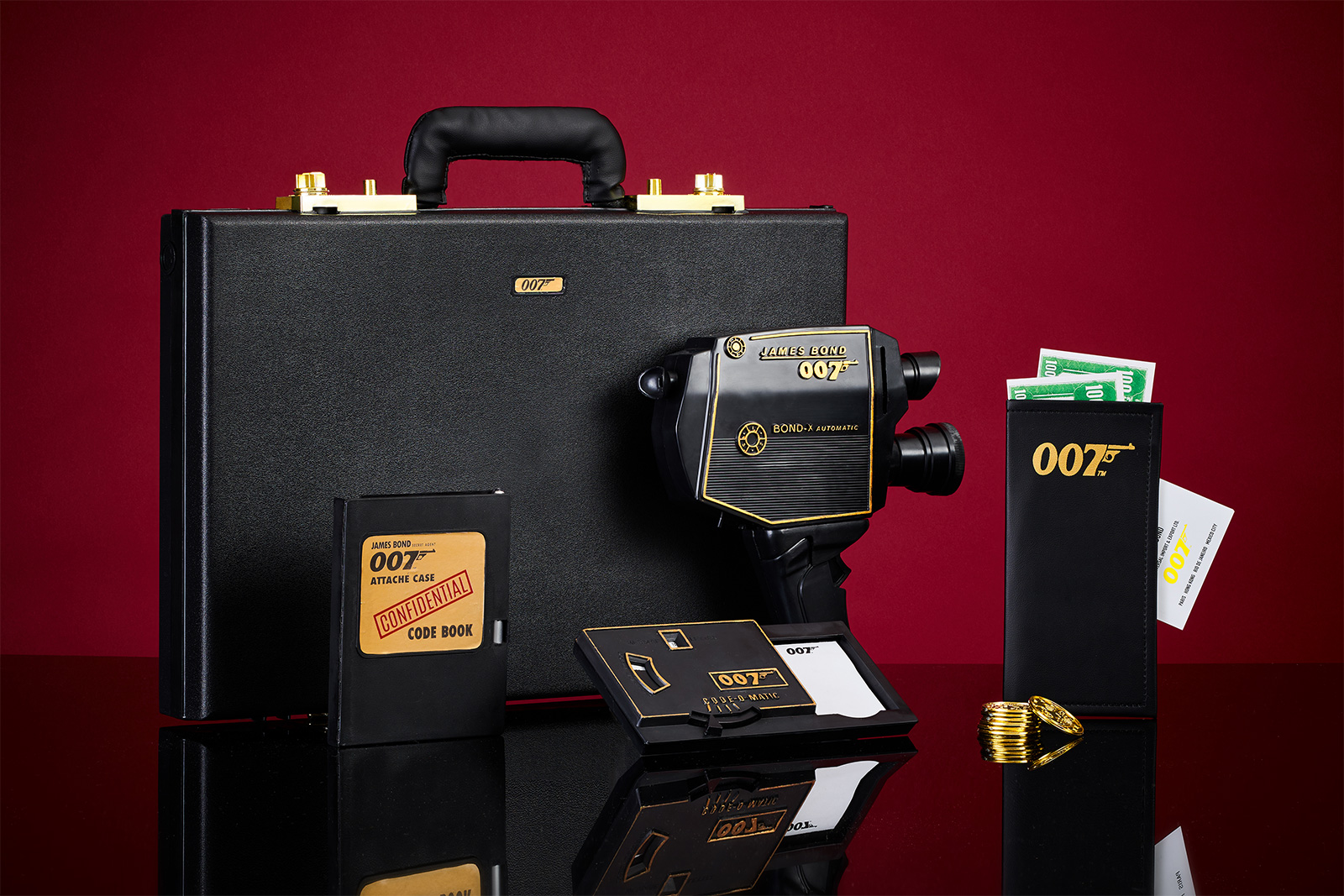 Celebrating James Bond Day 2021 on October 5th and the forthcoming 60th Anniversary of Bond films, this set is released, made from the original moulds, in a numbered limited edition series.
The case is inspired by James Bond's trick attaché case seen in From Russia with Love, and was first released as a toy in 1965.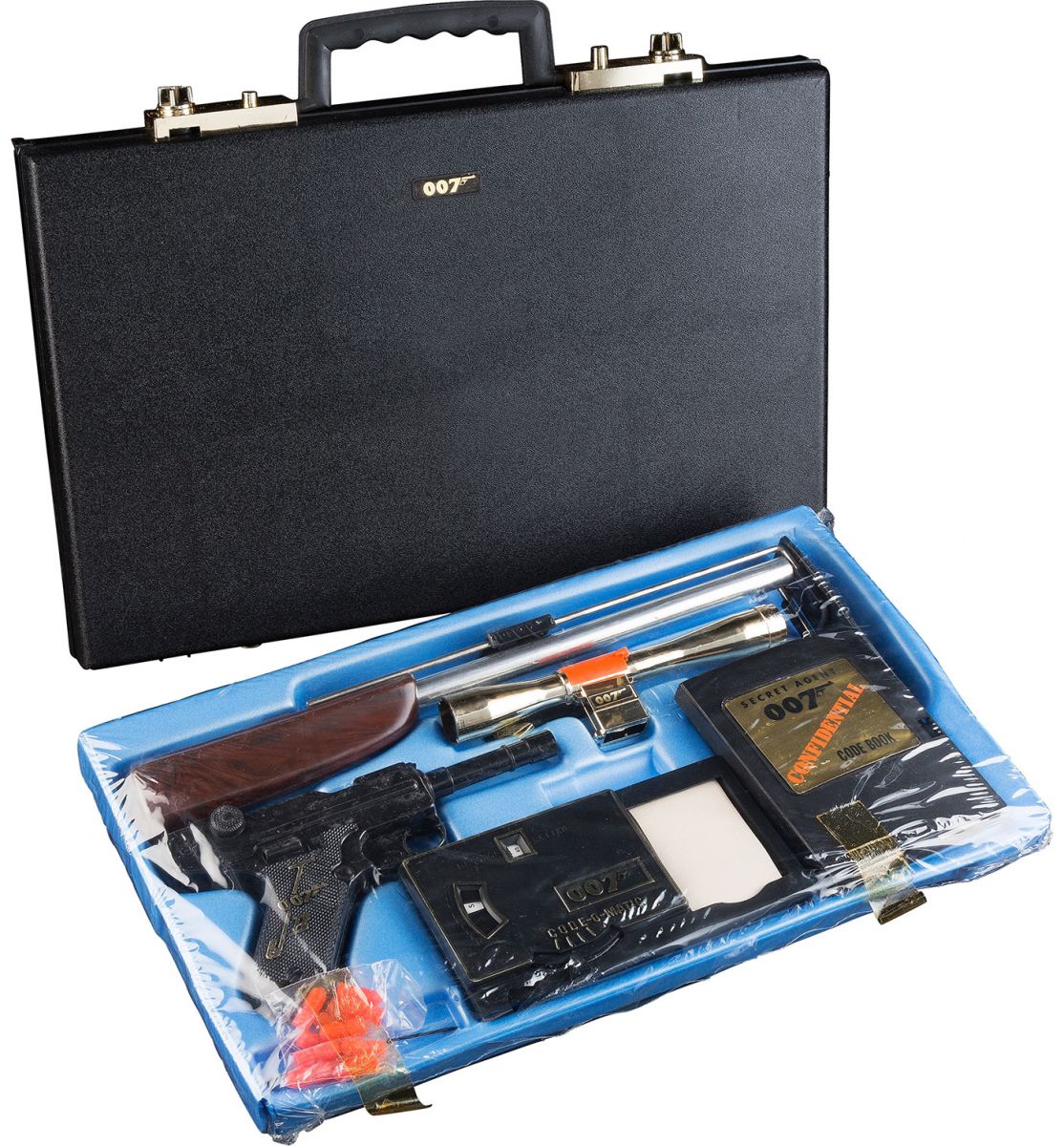 The vintage 1965 James Bond toy case
photo © Heritage Auctions ha.com
Find the vintage toy case on eBay
The 2022 case is made from the original moulds and includes a coding device for writing secret messages, a code book which also operates as a booby trap, a passport, international currency, secret business cards, gold coins and a viewing movie camera.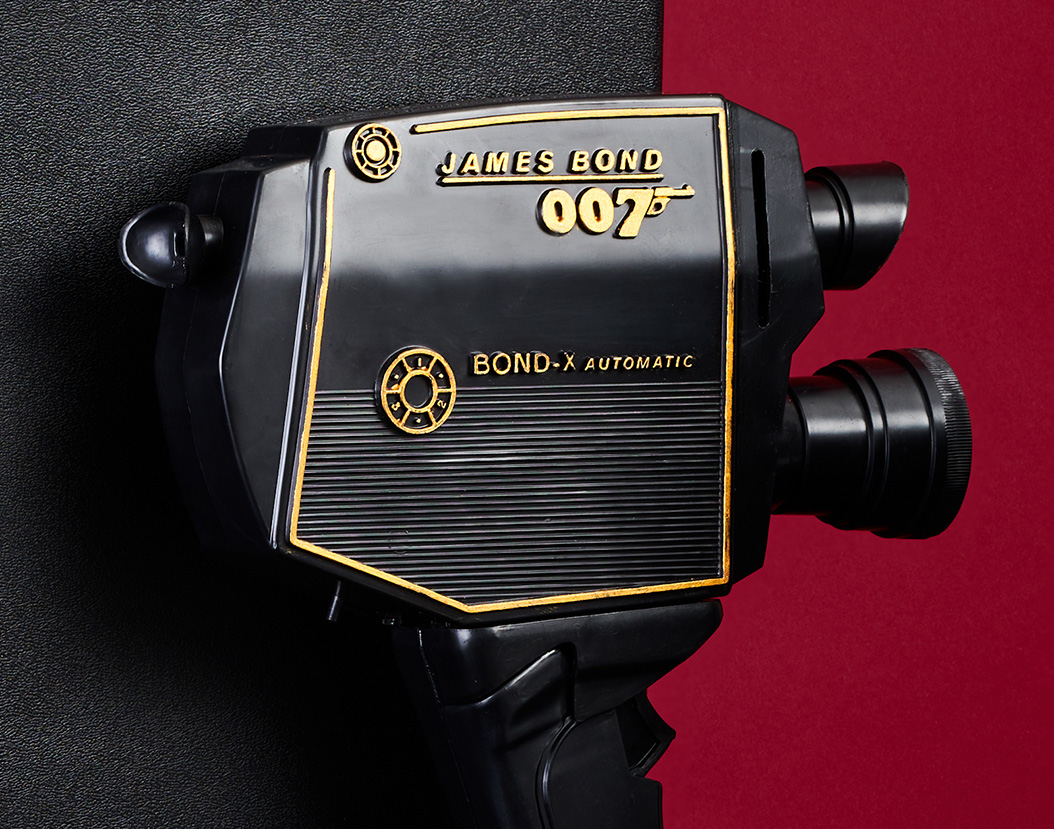 Updates include the flocked red interior (matching the movie prop), a replica of the original James Bond Secret Agent Movie Camera in place of the gun, and gold coins in place of bullets, inspired by those in the film.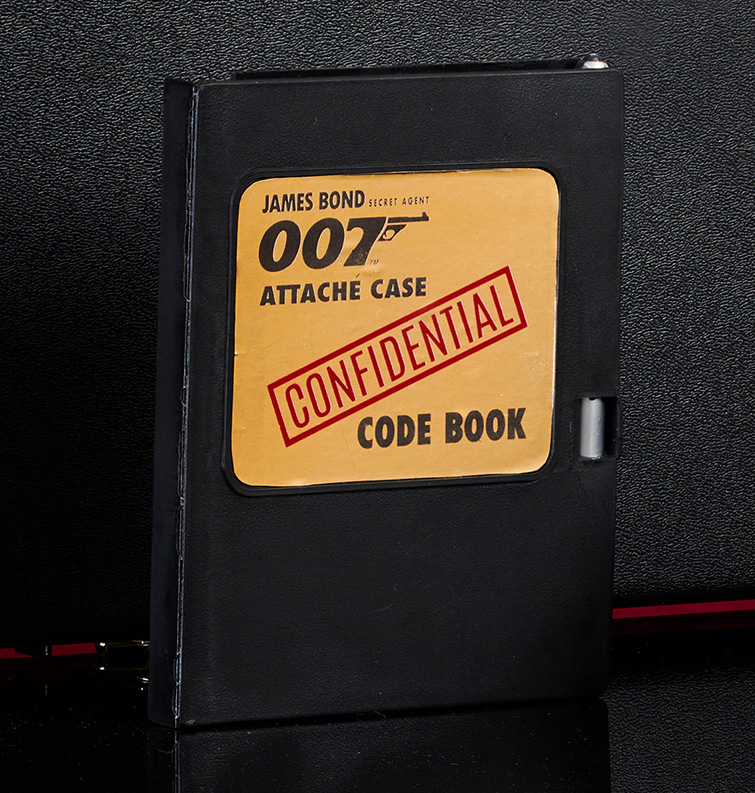 This edition is individually numbered and comes with a numbered certificate of authenticity, suitable for framing.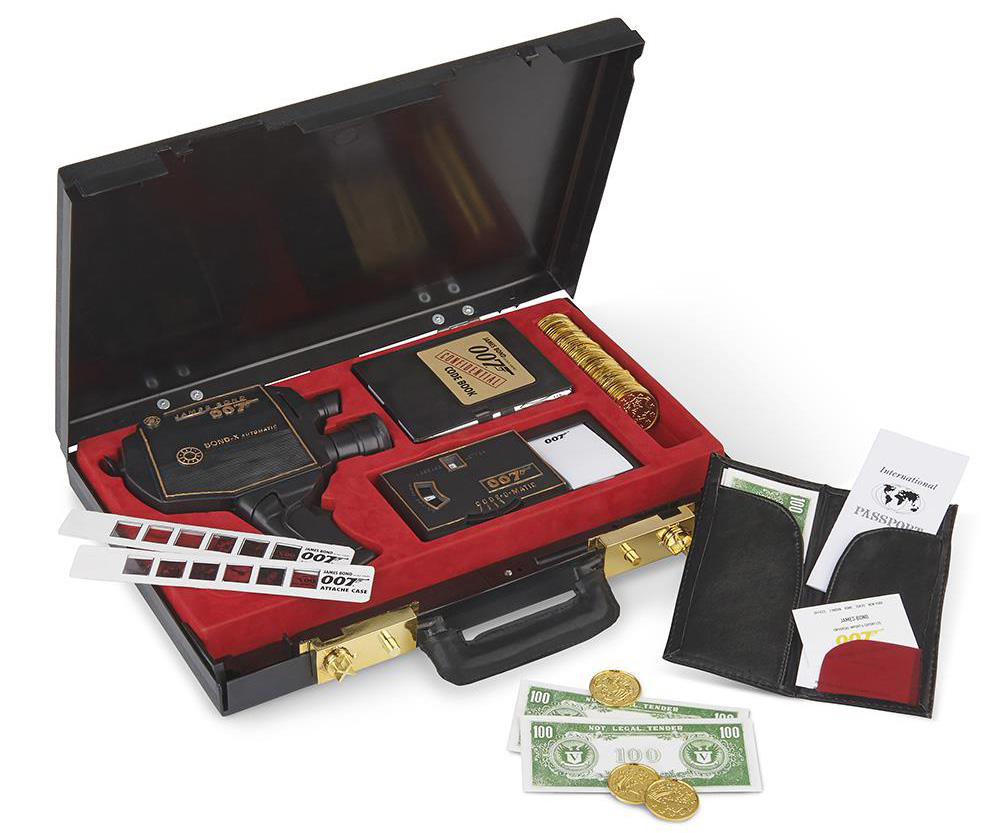 The history of the James Bond 007 Secret Agent Attaché Case
In 1963, NYC-born Ben Kinberg and his wife went out for dinner and a trip to the cinema where they watched From Russia with Love, the recently released second movie in the 007 series. Ben enjoyed the film and was especially impressed with the gadgets, most of all Bond's attaché case created by Q. He thought about how children would like to roleplay as the British secret agent and came up with the idea of a toy version of the case which he presented to one of the leading toy companies of the 1960s, Multiple Toymakers AKA Multiple Product Corp. Multiple successfully won the licensing rights from the 007 film makers and the James Bond 007 Secret Agent Attaché Case went on sale in 1965. Currently the case can still be found on eBay.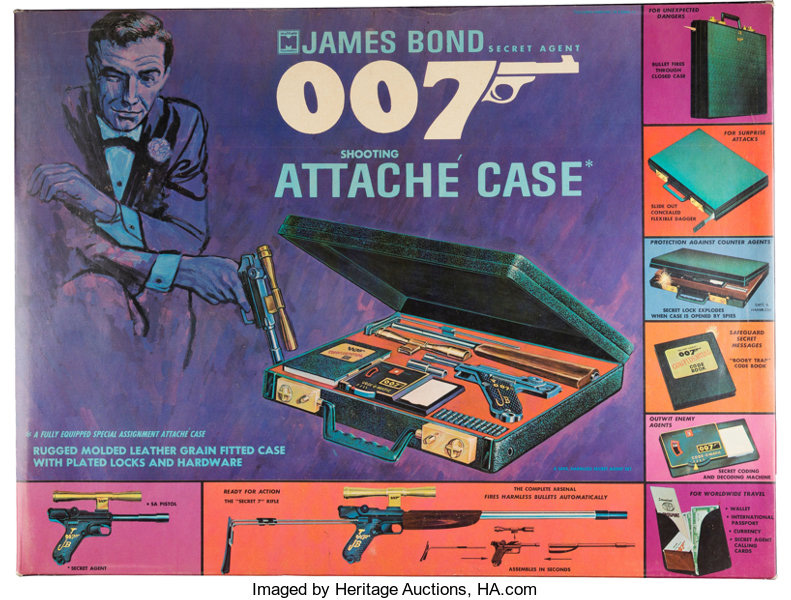 The box of the vintage James Bond 007 Attache Case
photo © Heritage Auctions
As the exclusive manufacturer of 007 toys in that era, the company went on to develop an entire line of James Bond toy gadgets. In the early 1980s American Plastic Equipment, Inc. purchased the assets and rights of Multiple Toymakers and this included the tooling and product rights of the original Bond toys.
Its sister company American Classic Toy, Inc has now created this homage reissue using the original moulds under the original Intellectual Property Rights, to the original specifications, brought to current safety and technological standards.
The set is available on the 007 Store UK/EU £495 and 007 Store US for $595.
Subscribe to the Bond Lifestyle EYES ONLY newsletter