Quantum of London Pearl 50 Yacht for sale UPDATED PRICE
18 May, 2021
We take a closer look at the Quantum of London Pearl 50 yacht that is currently offered for sale by a Bond collector. Bond Lifestyle previously reported on the cars and watches for sale from this collection. UPDATE September 2021: Price has been reduced, read more below.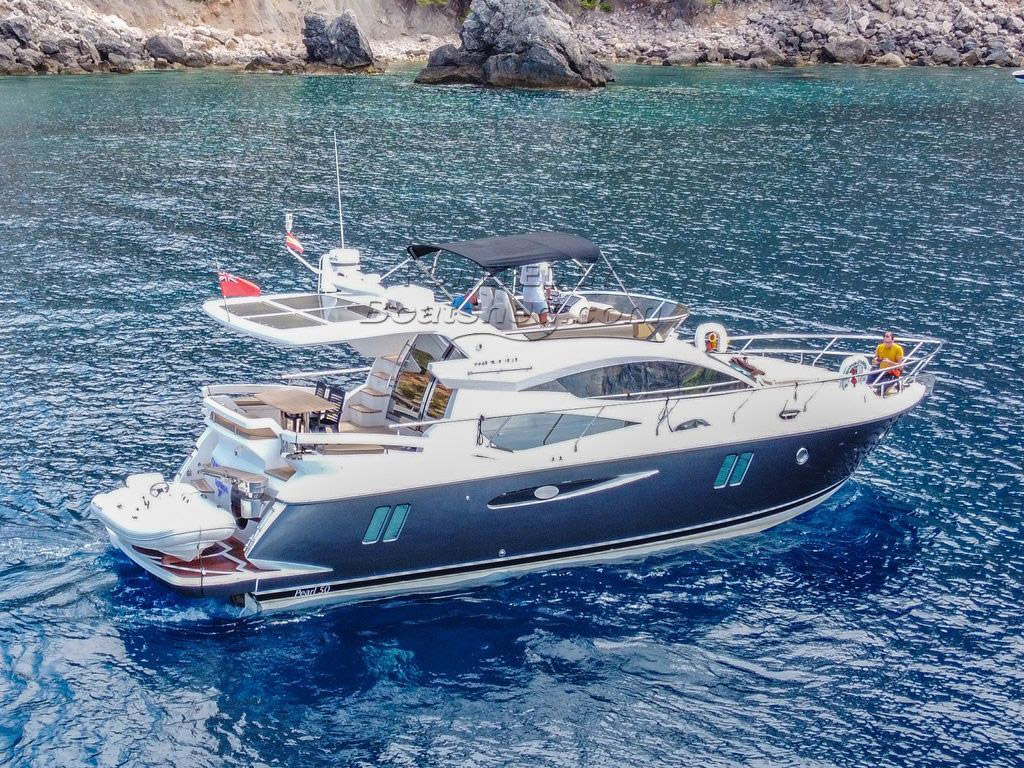 This is a unique opportunity to own this spectacular "007" themed yacht, styled in homage to the character himself and affording high end luxury for all who sail in her.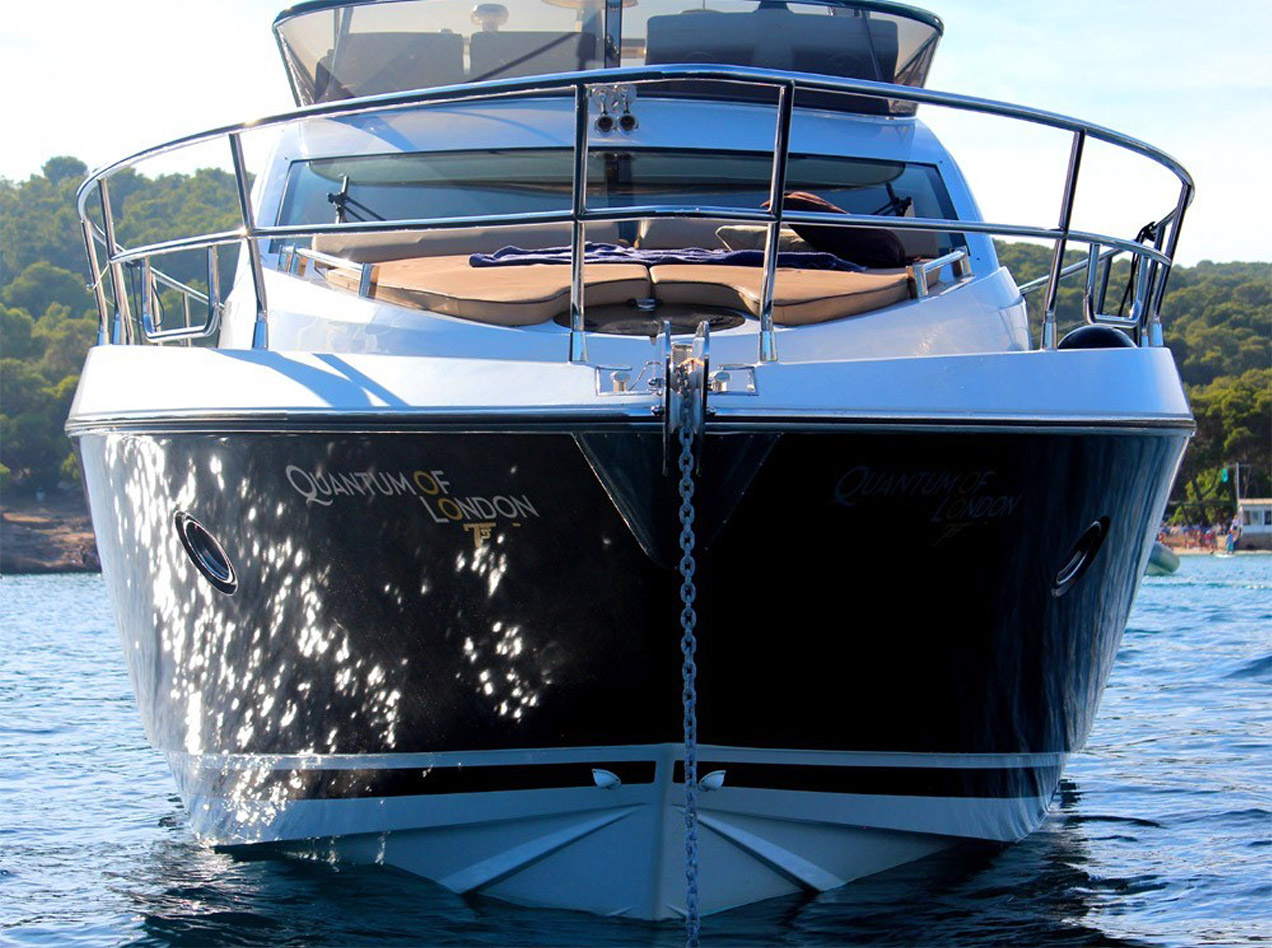 One of only 7 built by Pearl Yachts to the highest specification, Quantum of London boasts teak decks, reverse cycle air conditioning, cabin heating, underwater lights and a YachtController wireless docking system.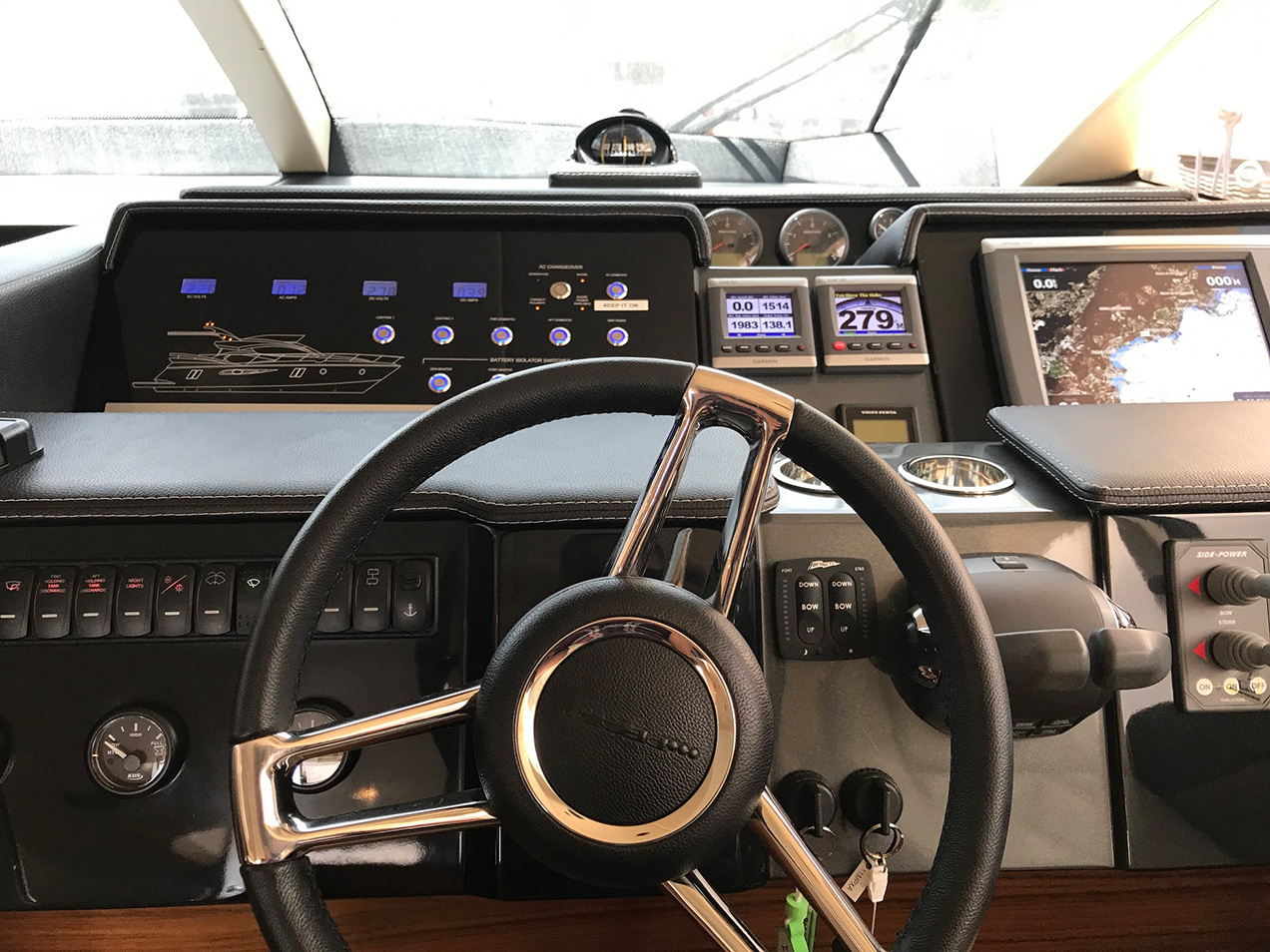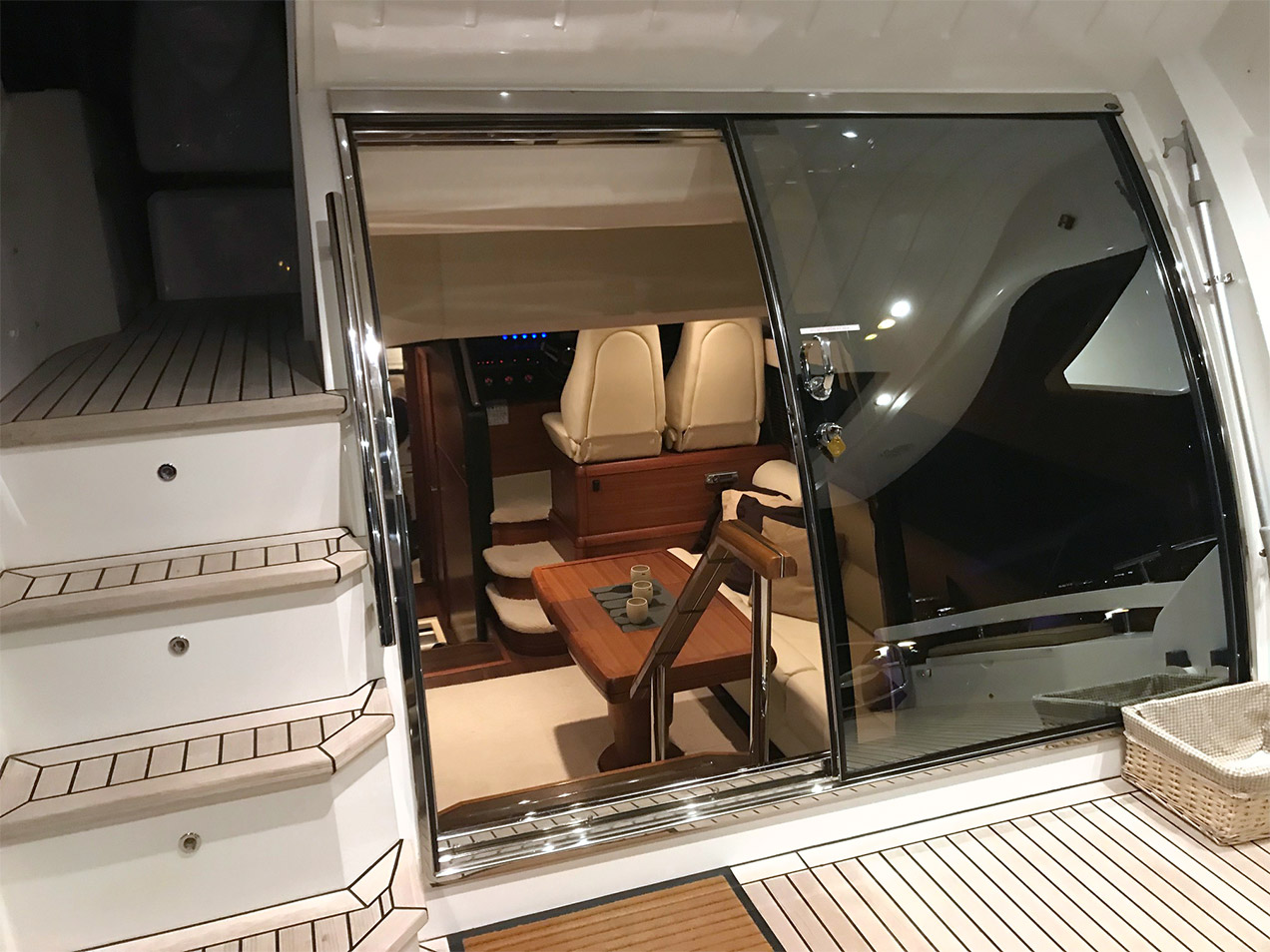 Below deck the unsurpassed quality continues with sumptuous leather upholstery complimented by American Walnut cabinetry throughout.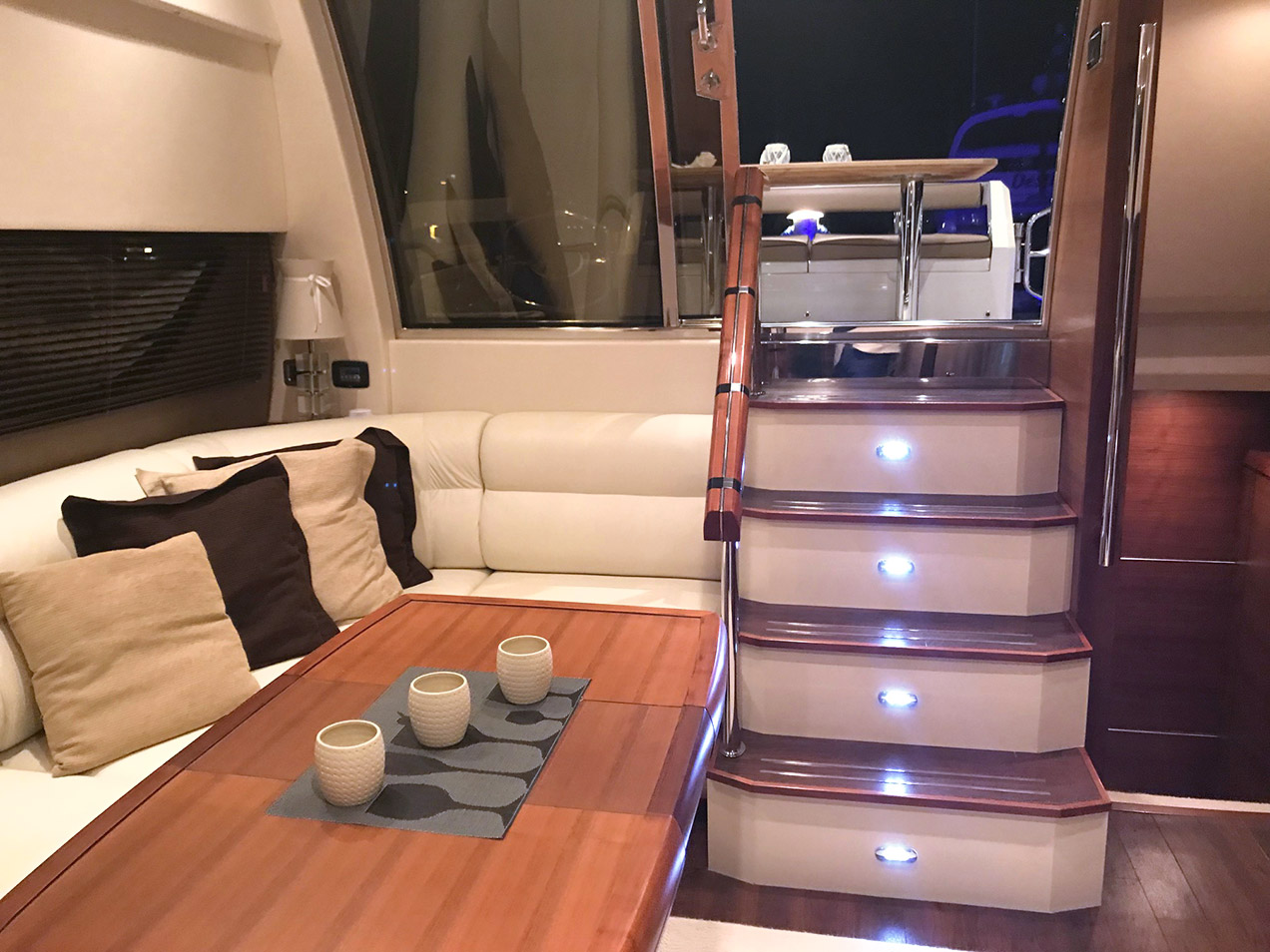 Three separate cabins all with en-suite facilities affords privacy and an incredible amount of internal/upper deck space makes Quantum an ideal escape for families or couples who enjoy the seafaring lifestyle.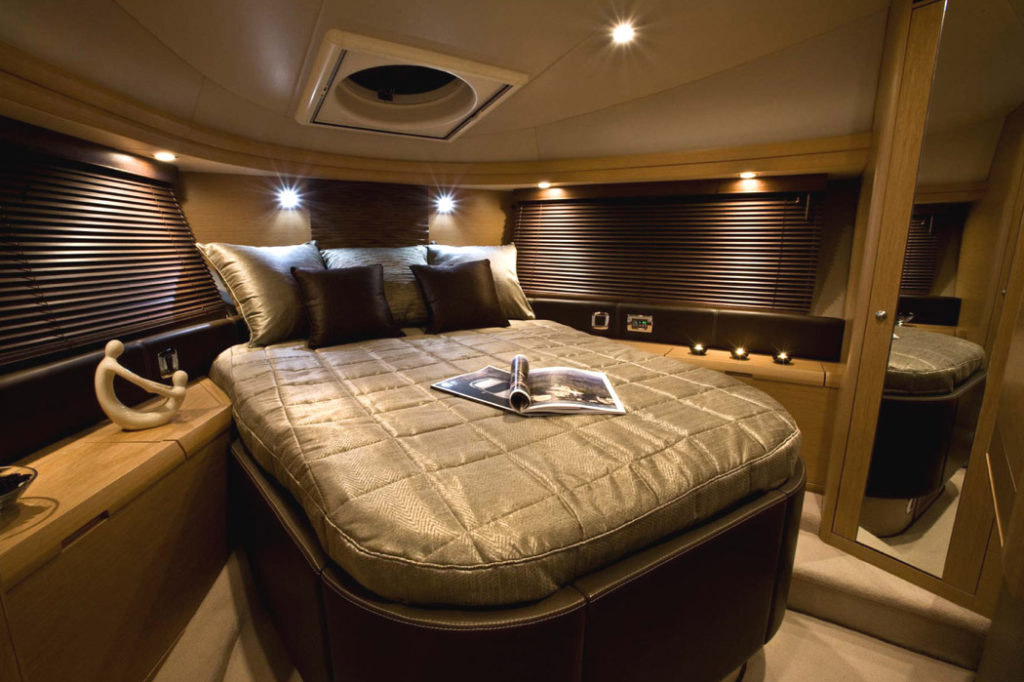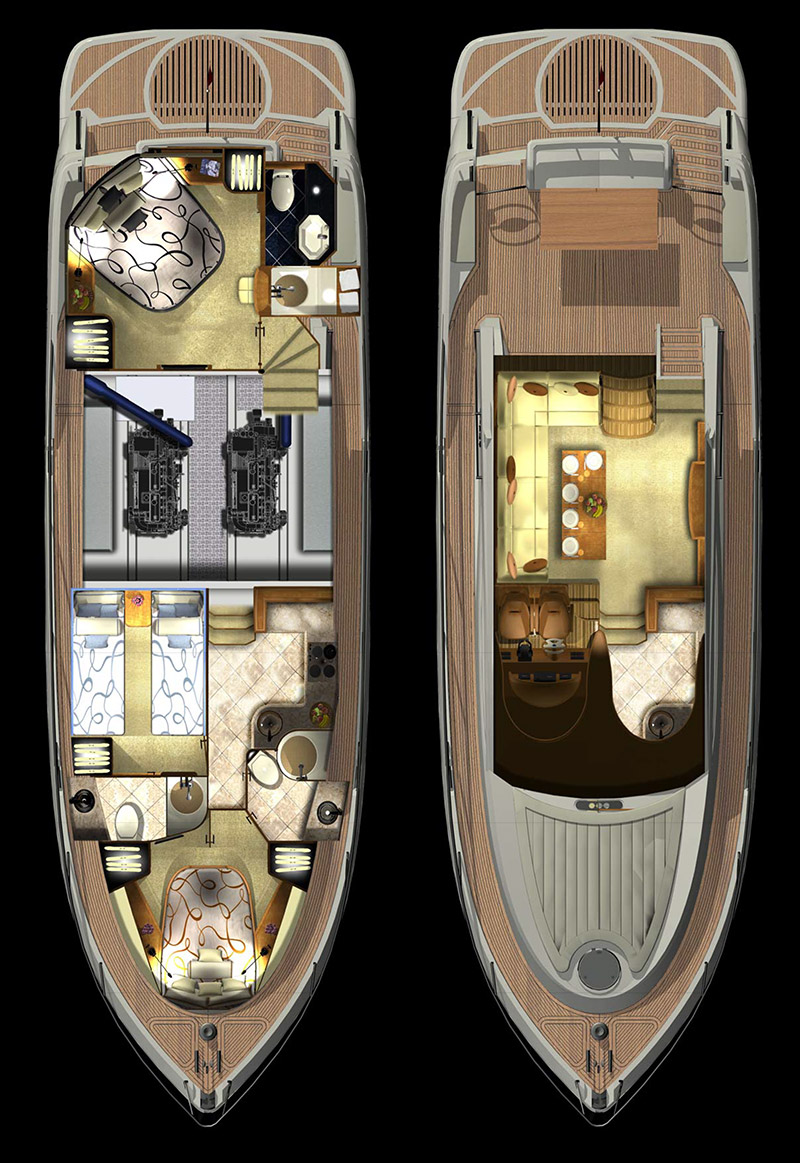 Whether moored in Port or out on the open seas, Quantum will certainly deliver at every level.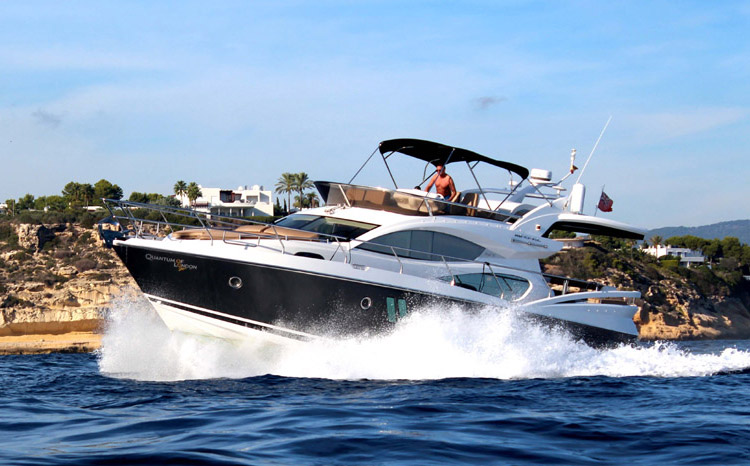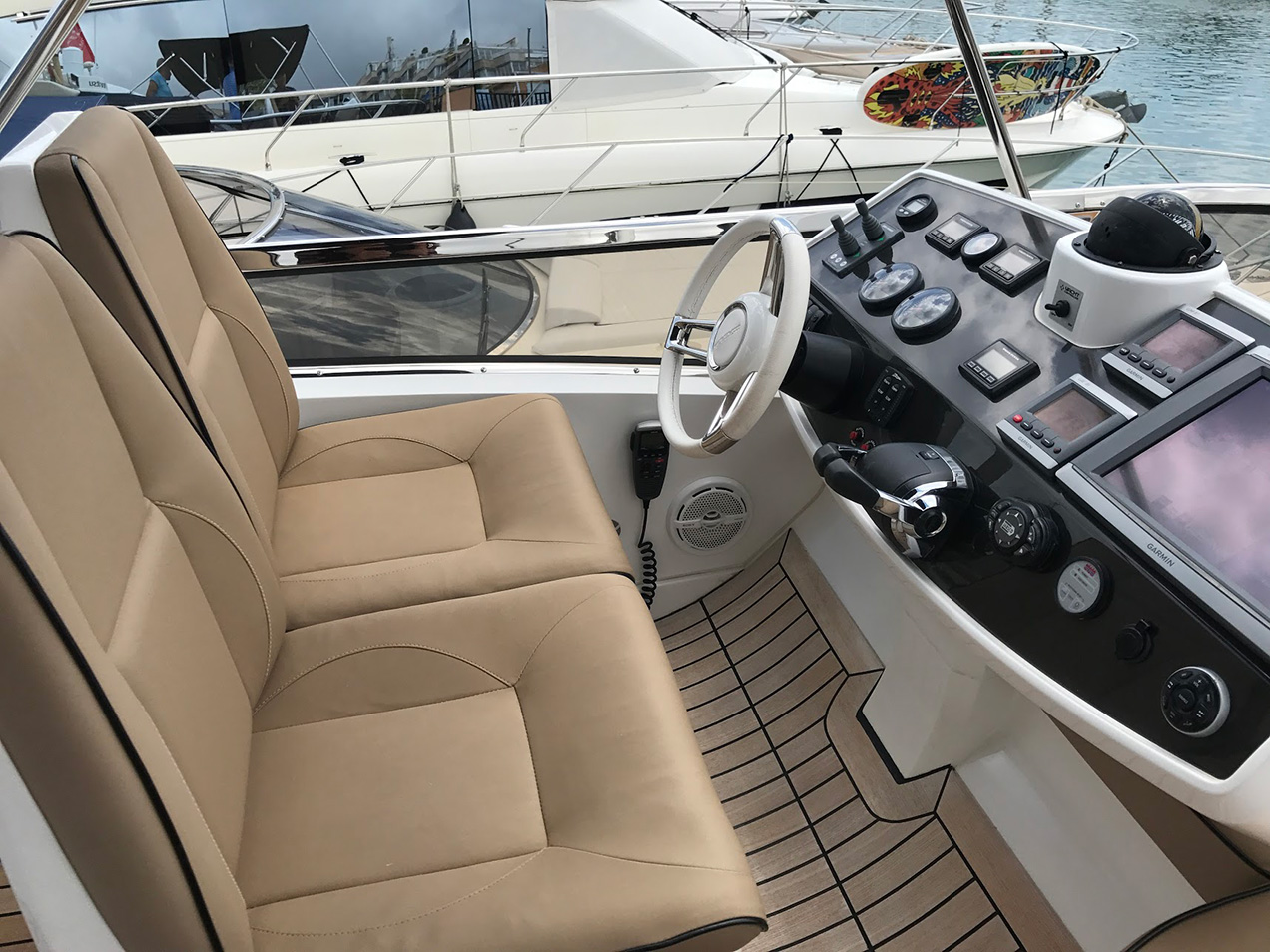 With strong connections to the Bond Franchise, the current owner has offered very few exclusive charters to some discerning Clients within the Bond and Formula 1 fraternities and any current bookings could be realised by the new prospective owner which would give an added financial benefit (current prices range from €2,350 per day /  €16,900 per week in the summer to €1,750 / €10,300 in the winter). This Motor Yacht currently enjoys an exclusive Mediterranean mooring but can be relocated by prior arrangement.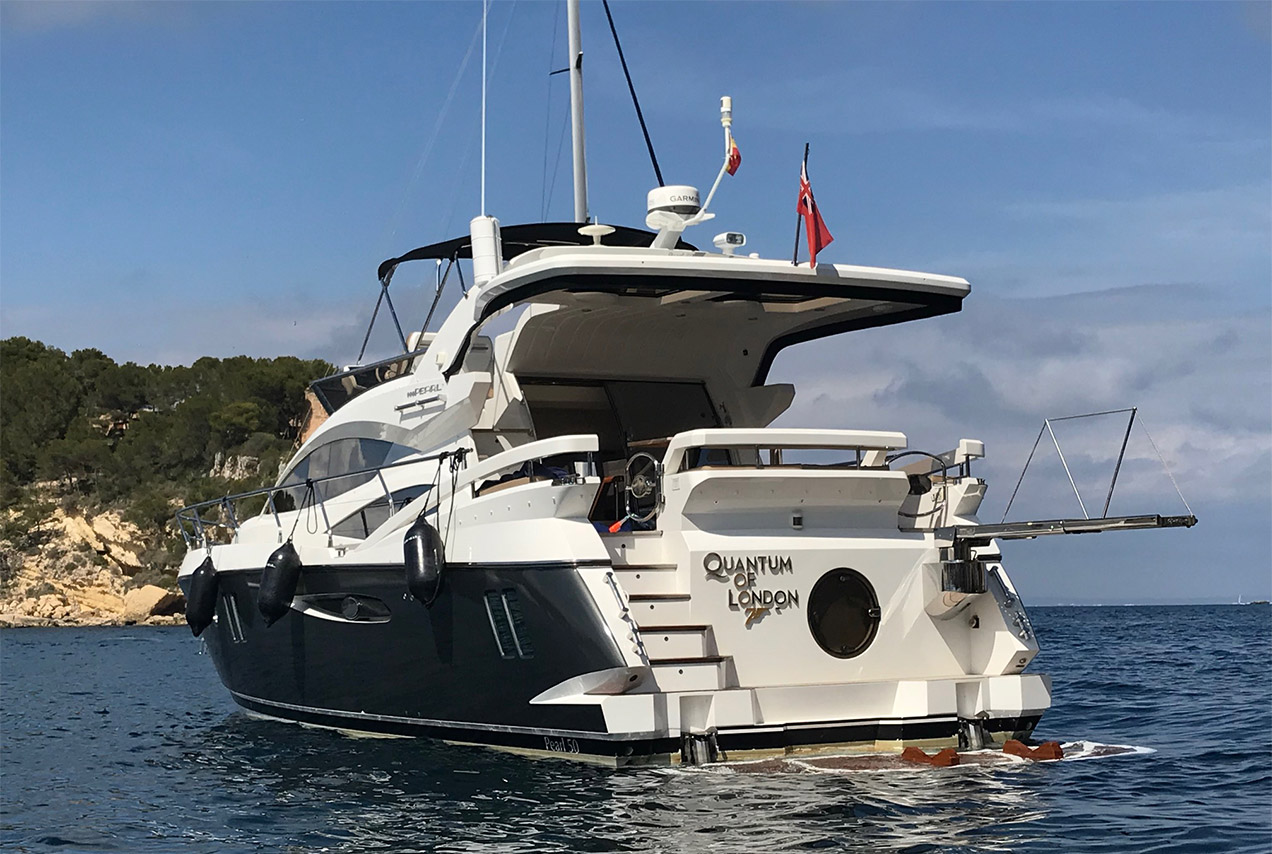 Manufactured in Stratford upon Avon, England in 2013 to Build Number P-007, the Quantum of London Pearl 50 yacht is by no means of standard configuration and has been designed to maximise internal living accommodation and external leisure areas which are parallel to that usually experienced in a super yacht class without the super yacht price tag!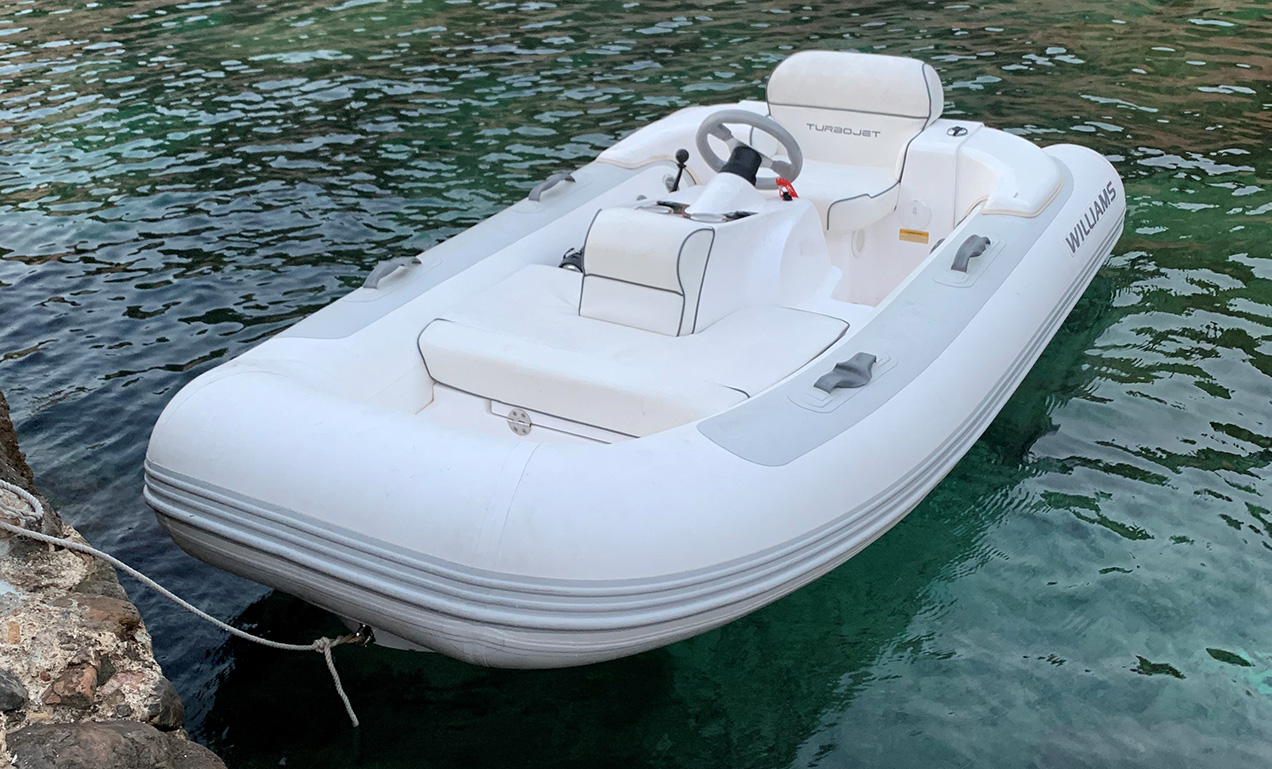 Boasting a huge specification with hydraulic bathing platform, fly bridge complete with BBQ and outdoor dining area and to include a Williams 285 Jet Rib Tender, this exclusive offer is "For Your Eyes Only" and will leave you "Stirred" rather than "Shaken".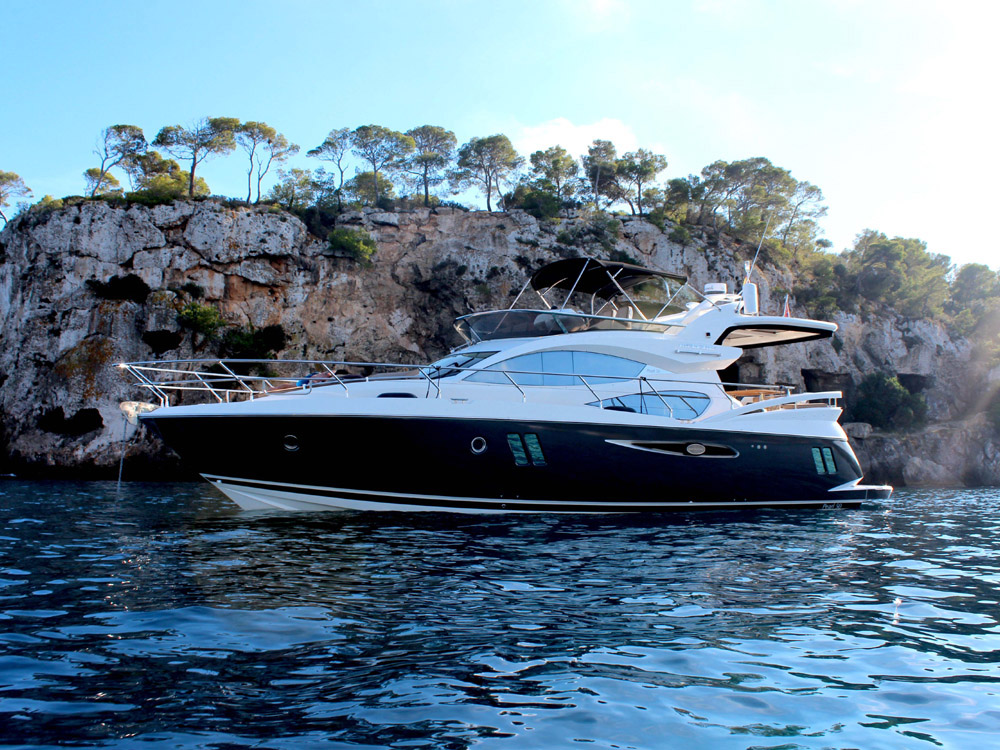 Price: £570,007 £497,007
Enquiries via Bond Lifestyle - contact form.
Also check out the 007 Aston Martin cars and licence plates currently for sale by the same owner, read more here.
Subscribe to the Bond Lifestyle EYES ONLY newsletter