New No Time To Die trailer shows unseen footage
03 September, 2020
The fantastic new No Time To Die trailer is the most exciting yet and gives us some amazing action shots as well as new shots of the products and locations in the film.
If you haven't seen it yet, check out the trailer here:
There's a lot to say about the storyline, but we'll focus on the products and locations in the trailer, so this article is spoiler free.
This trailer gives us a brief look at the Aston Martin Valhalla. The Aston Martin Valhalla mid-engine sports car was created in collaboration with Red Bull Racing and will be released in 2022, positioned just below the Aston Martin Valkyrie supercar. It's still unclear how the car will feature in the film. The person in the shadows does look like Ralph Fiennes as M, but this is not confirmed.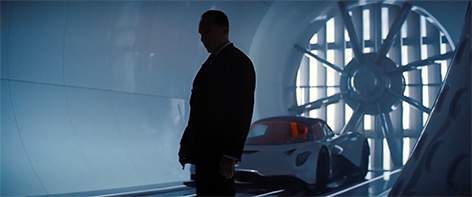 Speaking of M, there's a great shot of the MI6 team members together in M's office, including Moneypenny, Nomi and Q.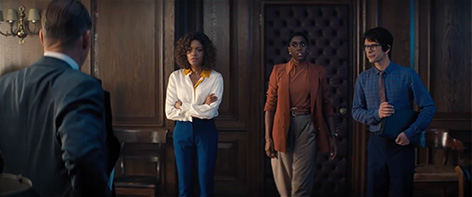 Moneypenny wears a yet unidentified white blouse with yellow collar. Nomi probably wears a Rejina Pyo Rebecca tie-neck jersey turtleneck top, which was recently identified by Mattia on the AJB forum.
We also see James Bond and Madeleine Swann having a good time in the Aston Martin DB5 on the way to Matera, Italy. This is the first good shot of James Bond's Barton Perreira Norton sunglasses.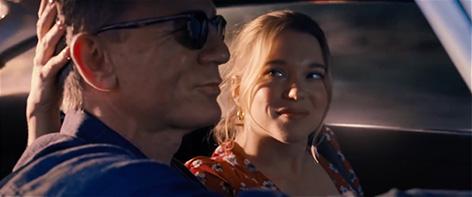 Another nice one for the car spotters: when Bond parks his Aston Martin DB5 in front of an Italian train station, we can just see a red Dino 308 GT4 by Ferrari parked in the shade.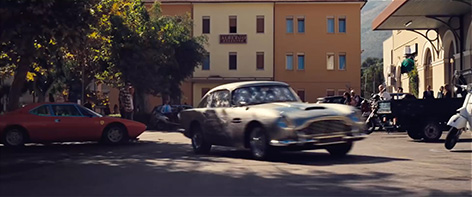 A new wardrobe item seen on James Bond is a Connolly shirt, which is currently not available anymore, but will probably be back in stock later this year. Bond also wears a jacket by Connolly in the film.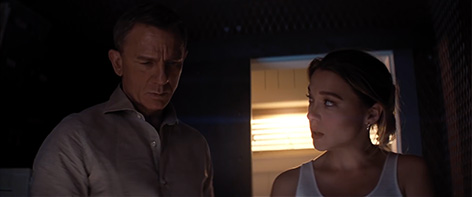 In this shot below we see a new good shot of James Bond wearing his Barbour x Engineered Garments Graham jacket, and it confirms that it is the unwashed version, as already mentioned in this article.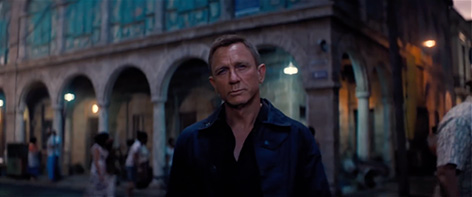 A funny moment in the film is Ana de Armas character Paloma providing James Bond with his Tom Ford tuxedo.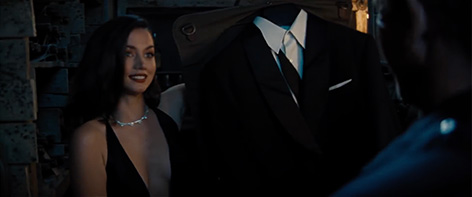 And in this brief moment, it looks like Bond is drinking, once again, from a Duralex Picardie tumbler, just like he did in SkyFall.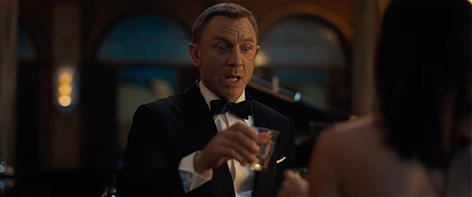 And here's another shot of James Bond in his Jamaica home, wearing a Tommy Bahamas shirt using what looks like a Nokia phone, although the exact model is not yet confirmed.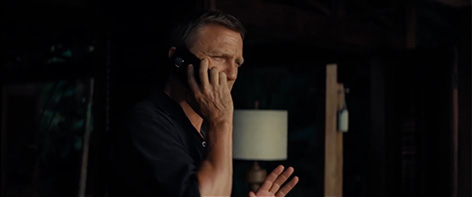 And in the large Boeing C13 military transport aircraft we can now clearly see Q sending off Bond and Nomi in their high tech glider airplane that turns into a submarine.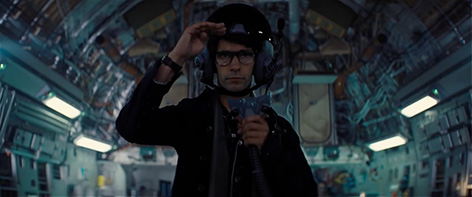 Q is wearing his Swatch Q watch.
Some other items from the trailer are 
There are so many great shots in the trailer, including three beautiful location establishment shots. The first one shows a water-plane and sail boat approaching a coast with large fort.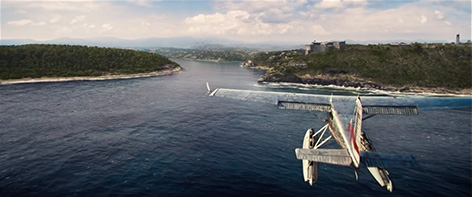 And we get another beautiful shot from the town of Matera in Italy, where Bond and Madeleine will start off with a romantic trip that turns into a long chase scene involving the Aston Martin DB5 and Triumph motorcycle.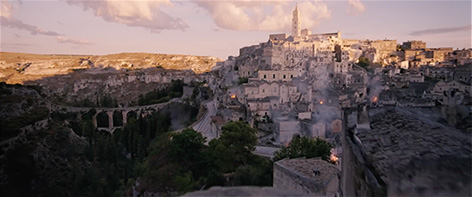 And the third location shot might be the location of the lair of the villain Safin. This island where this was filmed is part of the Faroe Islands, with the lair digitally added.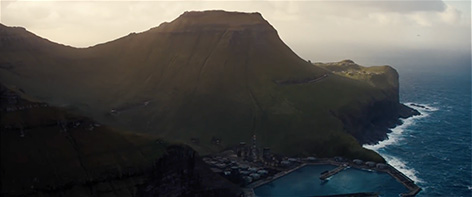 And this show of the house on the lake in Norway is also stunning.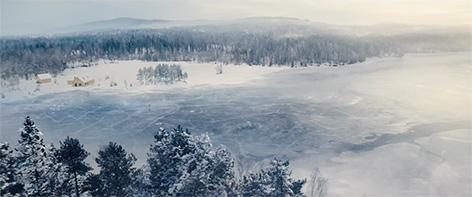 This is definitely an exciting trailer, still announcing the November release date, so fingers crossed for seeing a great film in cinemas this November.
Subscribe to the Bond Lifestyle EYES ONLY newsletter