New James Bond Golden Gun Prop Replica by Factory Entertainment
28 February, 2023
The 007Store has revealed the new Factory Entertainment James Bond Golden Gun Prop Replica, a 1:2 scale model of the iconic weapon used by Scaramanga in The Man With the Golden Gun (1974).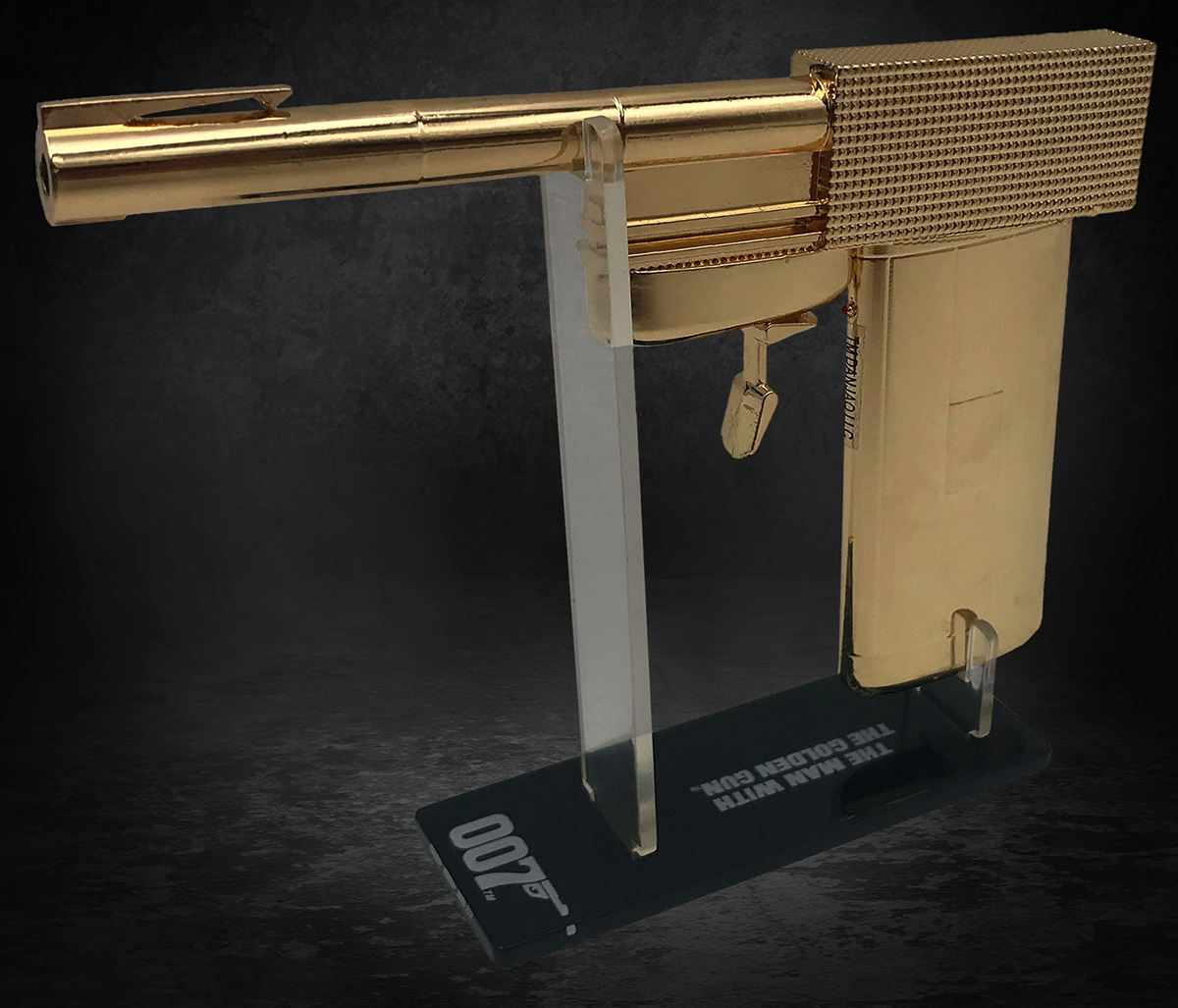 Please note this is a solid, one piece replica and does not break down into separate parts. It is also half the size of the original prop gun.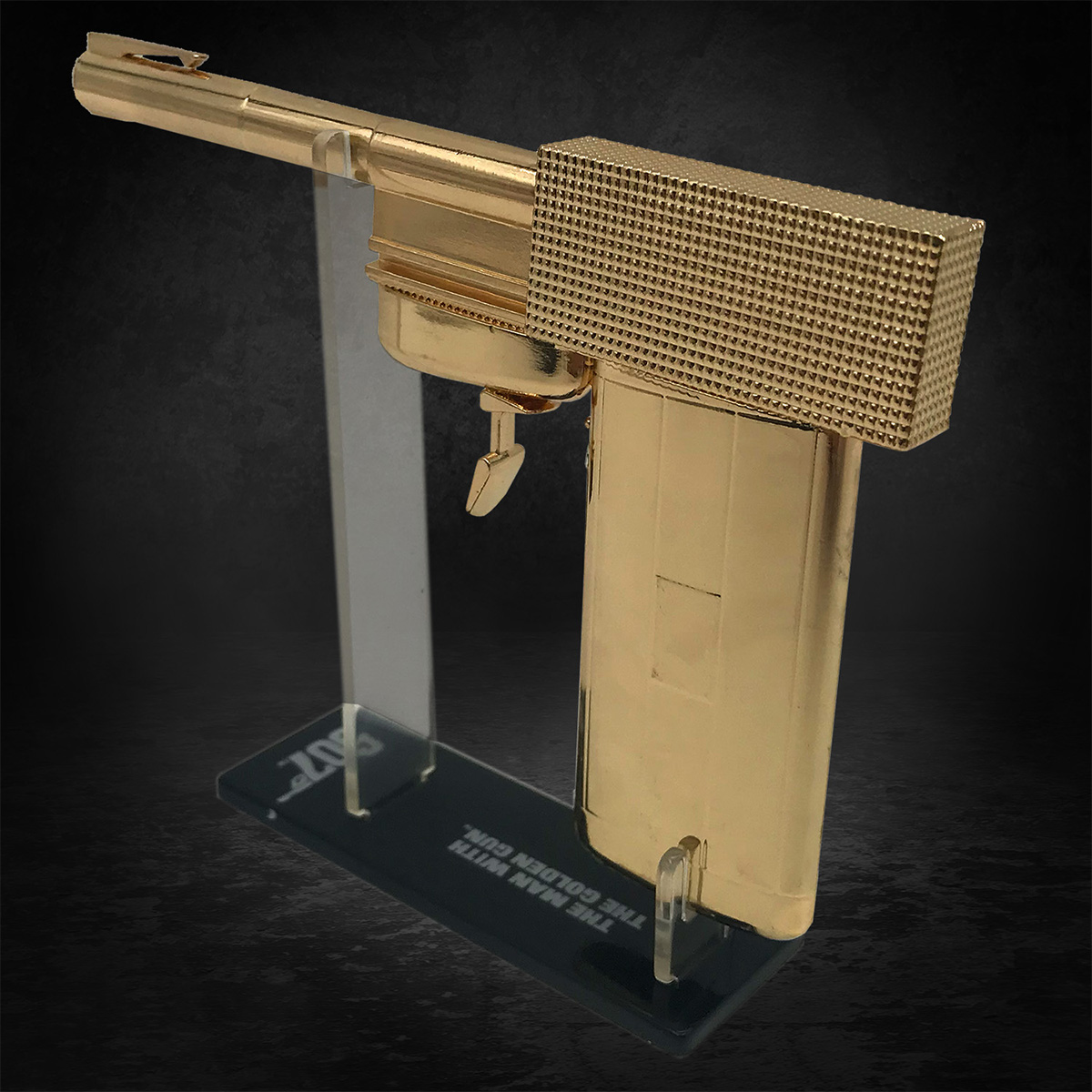 The Golden Gun was made up of seemingly innocuous separate elements which when combined, created a deadly 4.2-calibre single-shot handgun. Scaramanga's lighter, fountain pen, cigarette case, cufflink and bullet could be smuggled through customs without detection, allowing him to carry the gun at all times.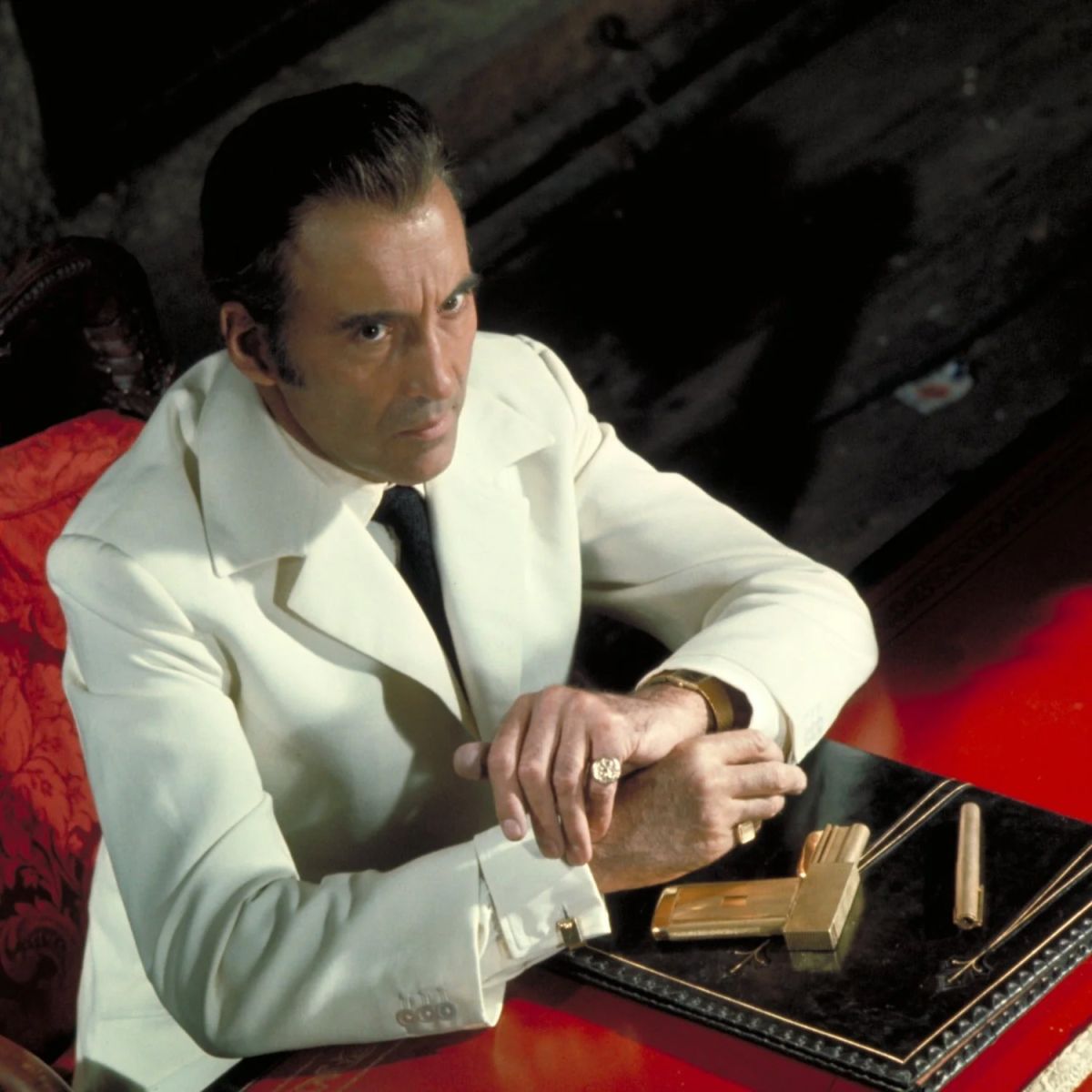 This 6-inch long replica is cast out of solid metal and comes with an acrylic display stand and collector packaging.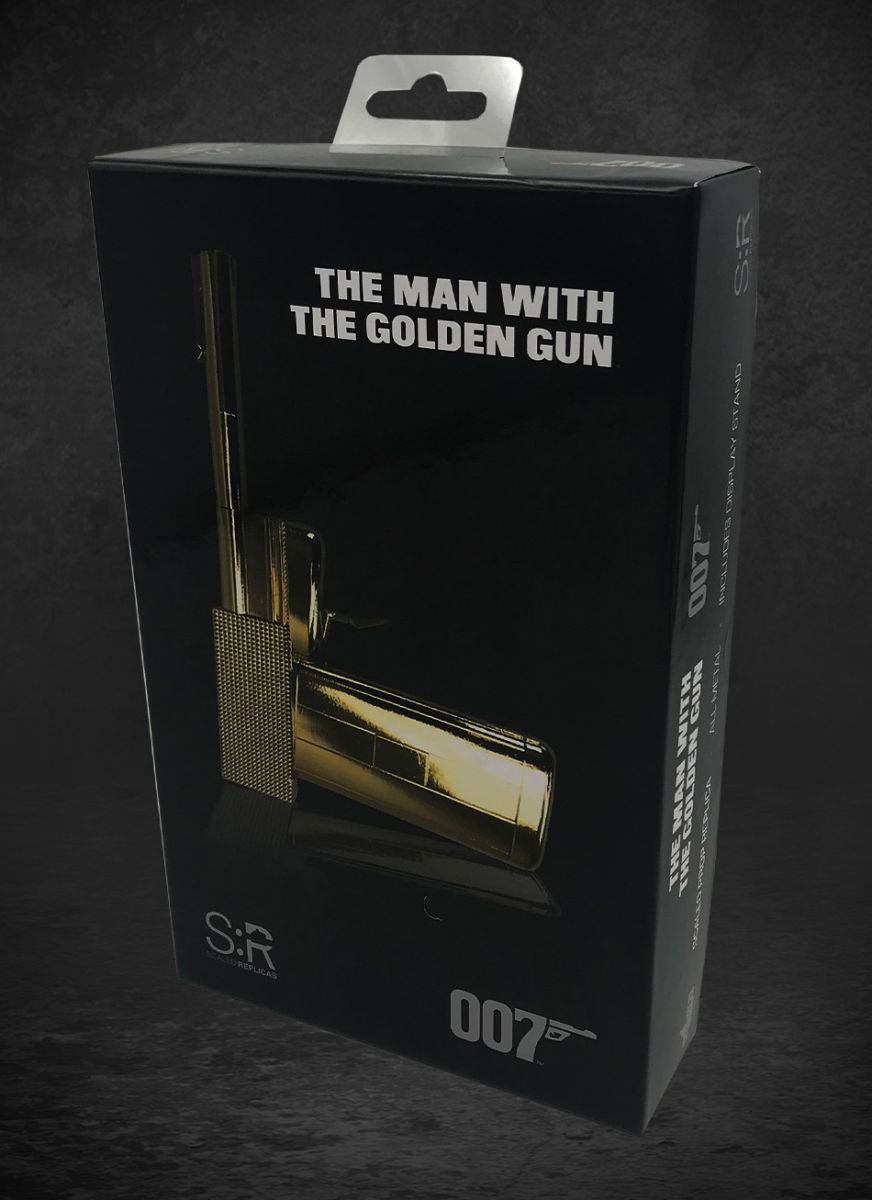 Several full size replicas have been made in the past, first by S.D. Studios and later by Factory Entertainment. Those full-size props are very accurate replicas and can be taken apart. This new smaller model can not be taken apart.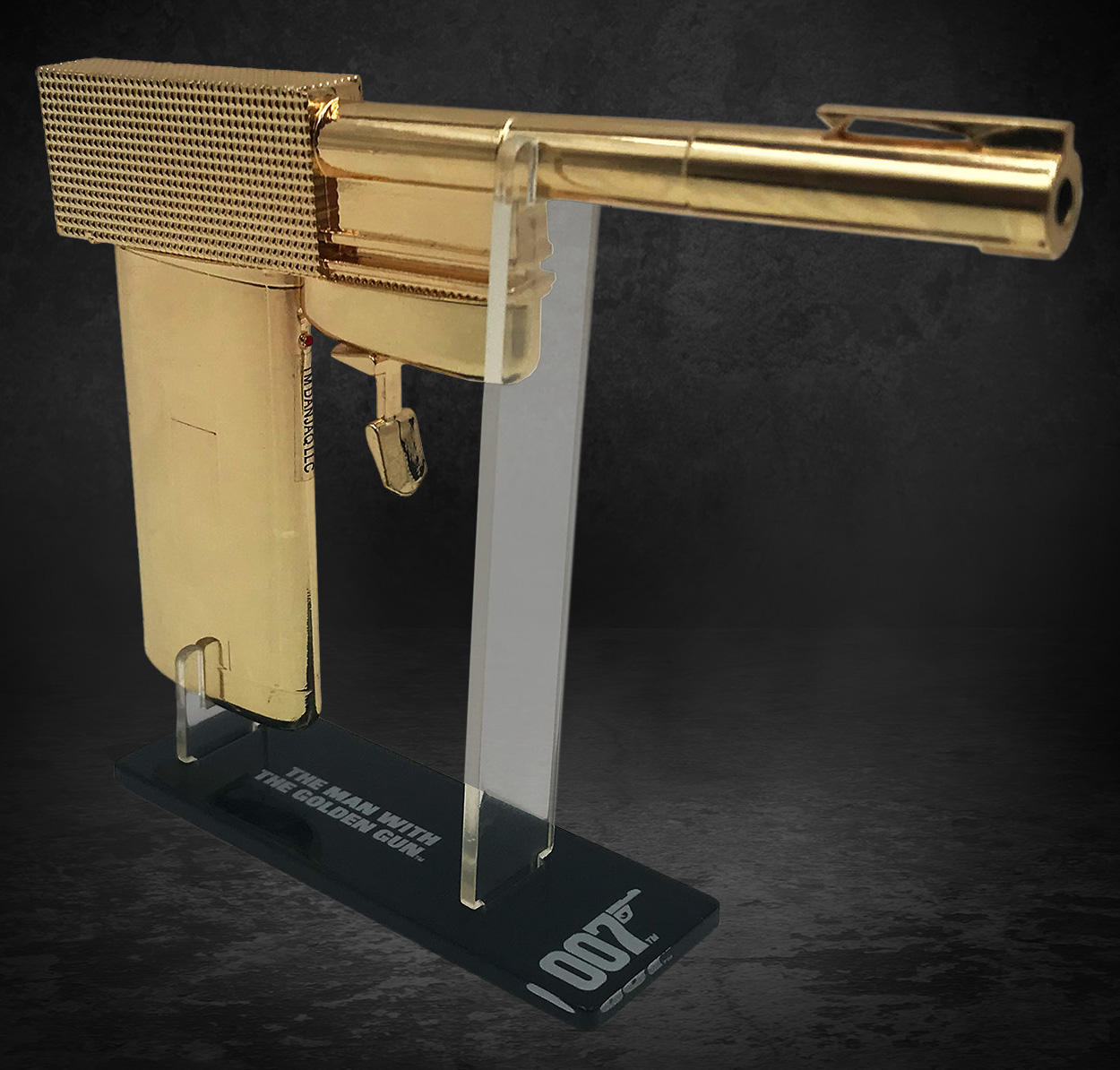 The new 1:2 scale model is available to pre-order, shipping within 2 or 3 weeks.
Buy at 007Store USA ($79.95)
Buy at 007Store International (£89.95)
Buy at Factory Entertainment ($79.95)
Buy at Entertainment Earth ($79.95)
Subscribe to the Bond Lifestyle EYES ONLY newsletter