Factory Entertainment James Bond Live And Let Die Tarot Cards Prop Replica Numbered Edition
28 January, 2022
Factory Entertainment has re-released their James Bond Live And Let Die Tarot Cards Prop Replica set as a new Numbered Edition with extra cards.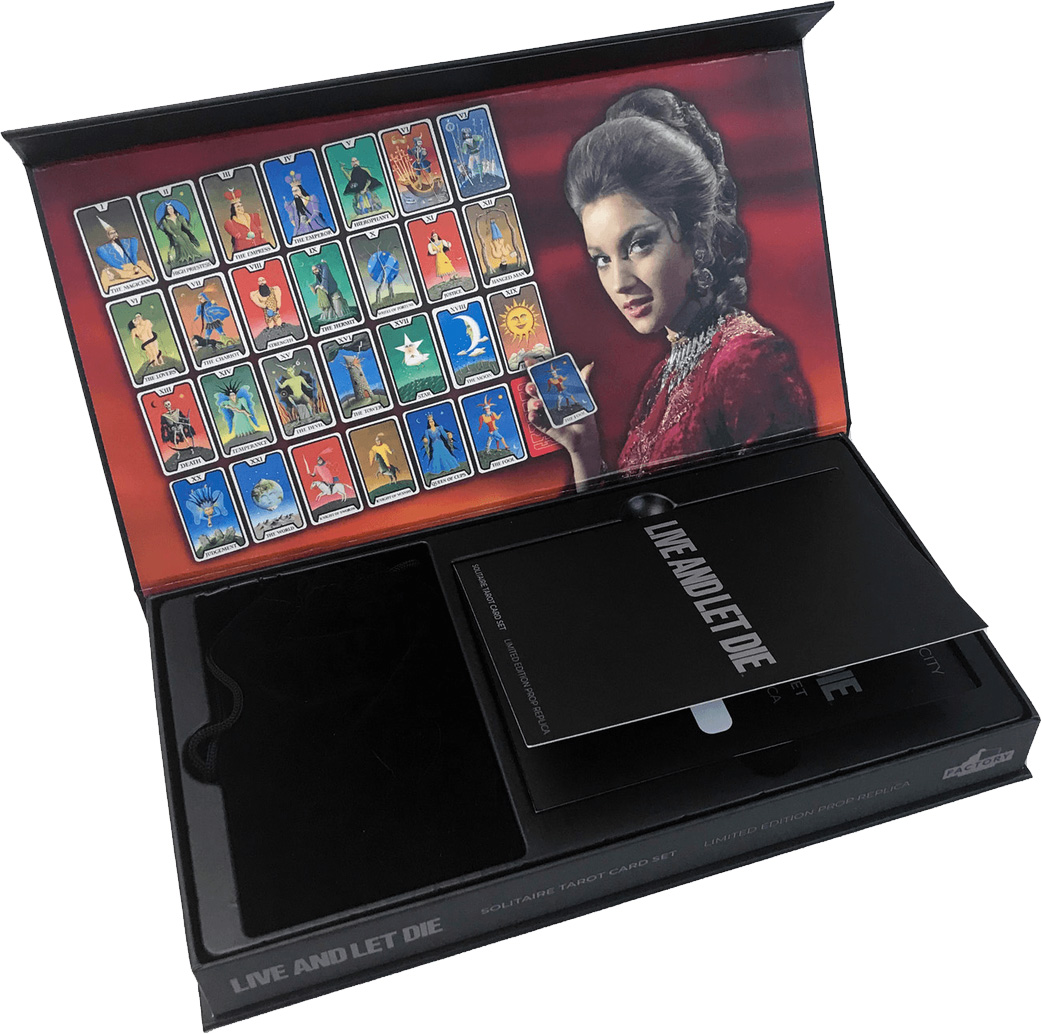 The new Factory Entertainment James Bond Tarot Card prop replica set comes in a box with magnetic lid, black velvet pouch, numbered COA and booklet.
Solitaire's Tarot Of the Witches cards are an iconic piece of Bond history, playing a central role in the supernatural world of Live And Let Die.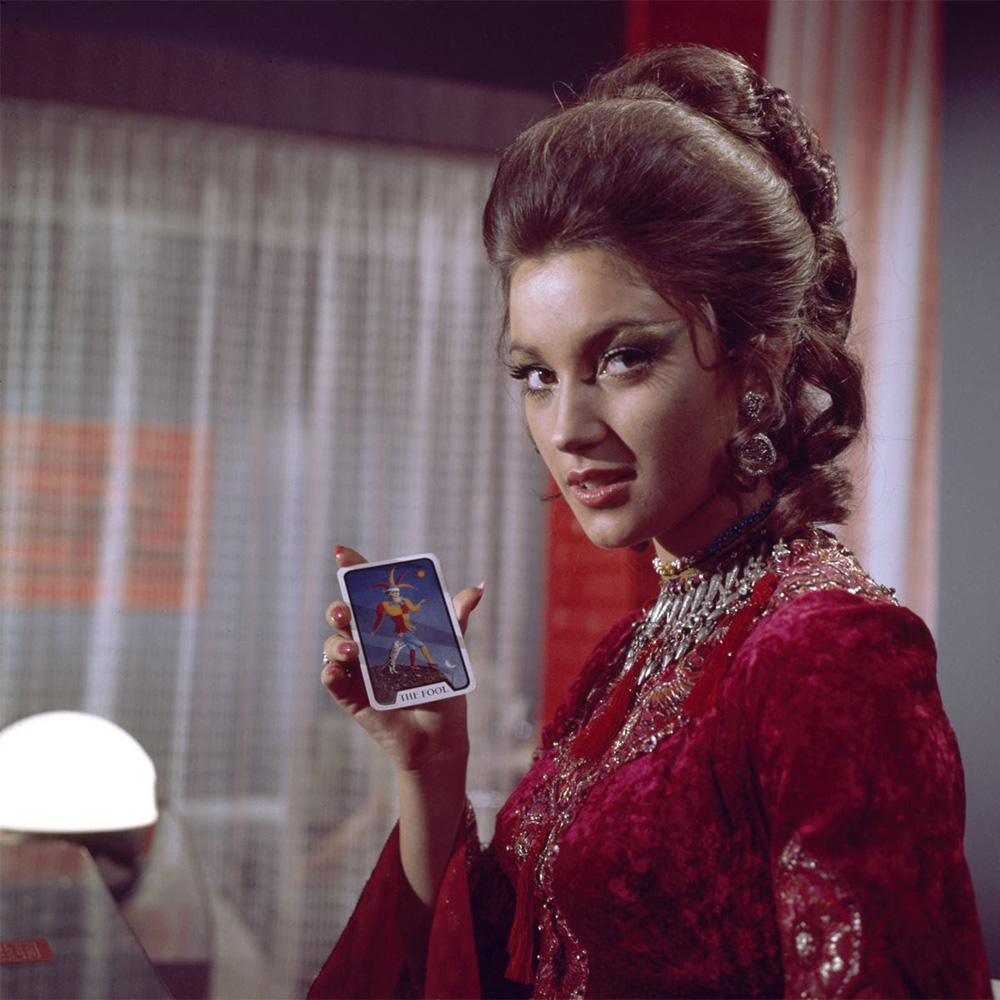 Jane Seymour as Solitaire in Live And Let Die
photo © Danjaq, United Artists
The producers of the film were keen to avoid any of the typical occult stereotypes that were frequently seen in films of the period that featured tarot. So Scottish artist Fergus Hall was commissioned to paint unique art as the centerpieces for Solitaire's iconic cards.
A traditional tarot card deck contains 78 cards, however the compressed tight deadlines of film production meant that only 27 different paintings, therefore only 27 different prop cards, could be completed in time.
A licensed deck of 78 Tarot Cards was made available in stores when Live And Let Die premiered in theaters.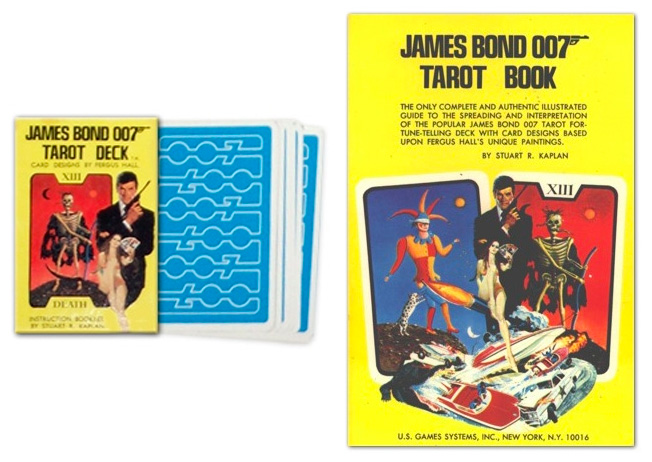 The vintage deck of James Bond 007 Tarot Cards from the 1970s had a blue back (instead of red seen in the film) and came in a case with a book
These vintage sets can still easily be found on eBay.
This same deck was later re-branded as 'The Tarot of the Witches' and remains popular with tarot practitioners and enthusiasts to this day. However, both these decks feature significantly revised and edited artwork that was produced after filming had been completed and does not match what was seen in the film.
The Factory Entertainment team meticulously digitally restored high-resolution scans of the original prop cards in the EON Productions archive.
Factory Entertainment released their first replica set of the cards in 2010. That set came with 25 cards plus 2 extra Lovers cards, making a total of 27 cards in the set.
In 2010, Factory Entertainment released their first replica set of the cards, including 27 cards (25 different cards + 2 extra Lovers cards)
The set pictured here is currently offered on eBay for $465
The new 2022 set replicates exactly the 27 cards used in production, including two recently rediscovered cards which were thought to have been lost and have never been previously reproduced. The set also includes 10 duplicate 'The Lovers' cards, making a total of 37 cards in each set.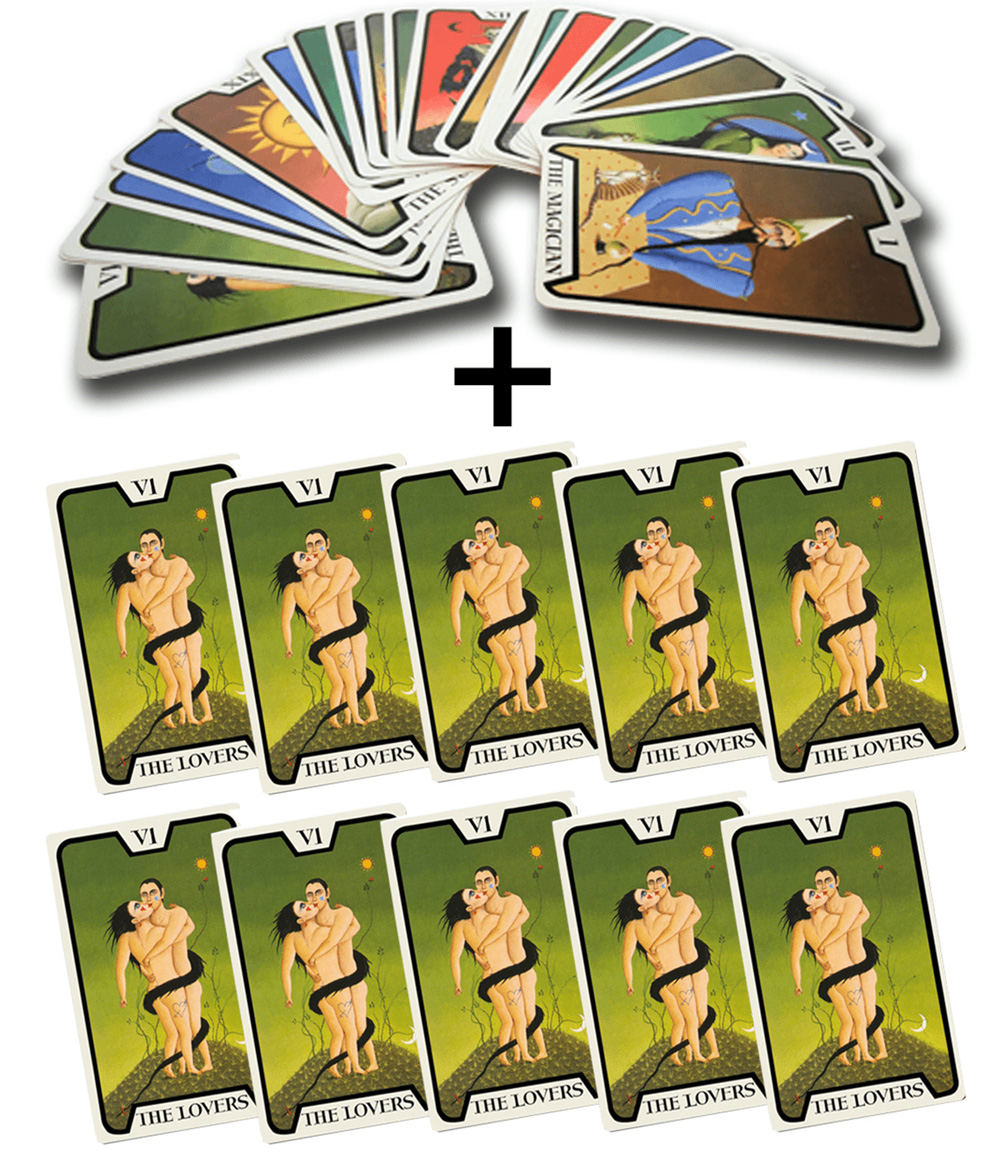 The 2022 Factory Entertainment Tarot set comes with 27 cards and 10 extra Lovers cards
Each card is printed on heavyweight playing card-stock and features a stylized 007 motif pattern on the reverse.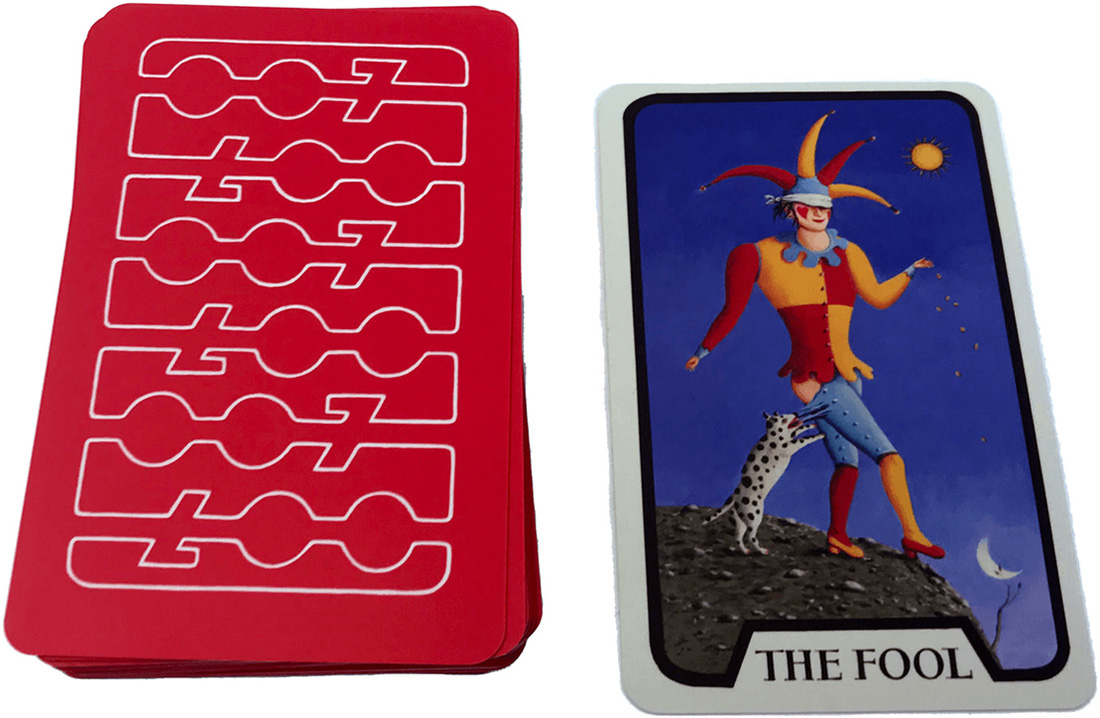 Presented in a new gift box with a magnetic closure. Each set includes an individually numbered COA booklet and a screen-accurate black velvet storage bag.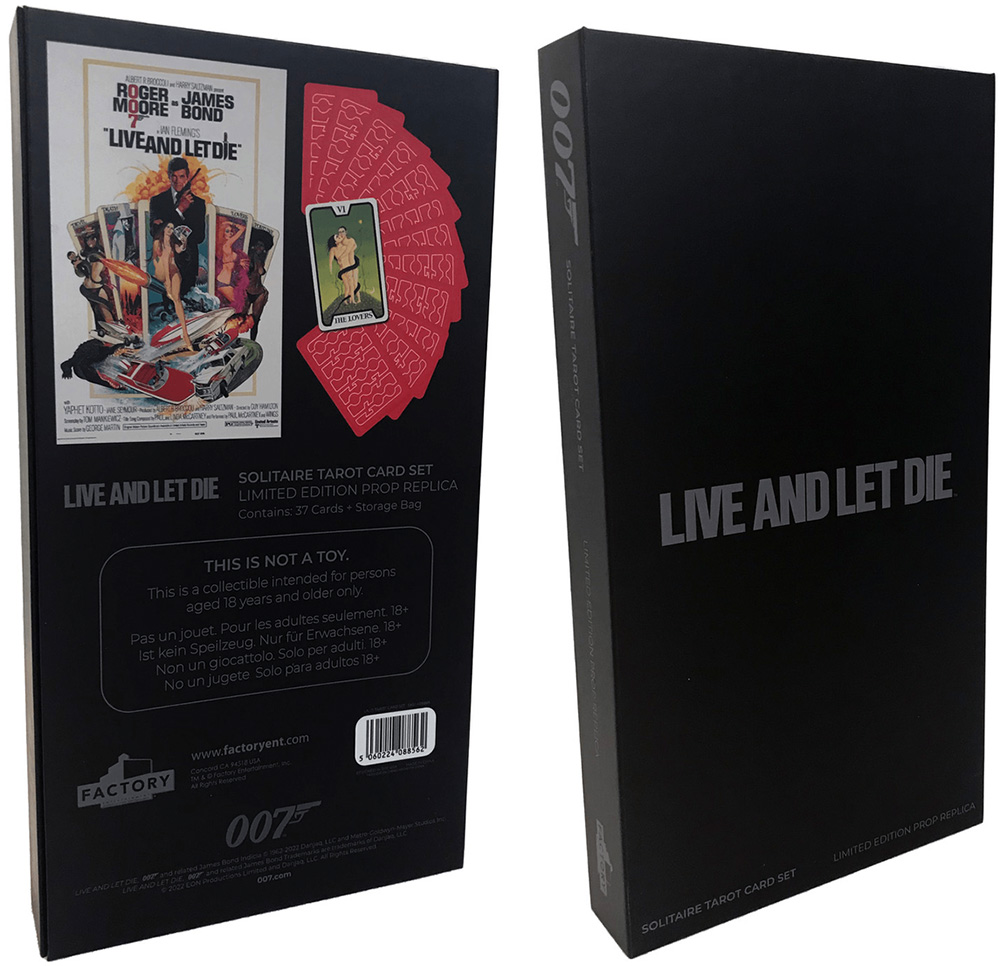 The cards can be pre-ordered for £79.95 / $79.95 at the 007 Store and 007 Store USA or on the Factory Entertainment website.
Also Read: the updated 007 Tarot Card product page
Subscribe to the Bond Lifestyle EYES ONLY newsletter