Limited Edition James Bond Omega watches achieve over £25,000 at auction
19 January, 2022
A pair of limited edition Omega James Bond watches won by their current owner in a £2.99 online competition sold for a total of £25,520 at Fellows Auctioneers.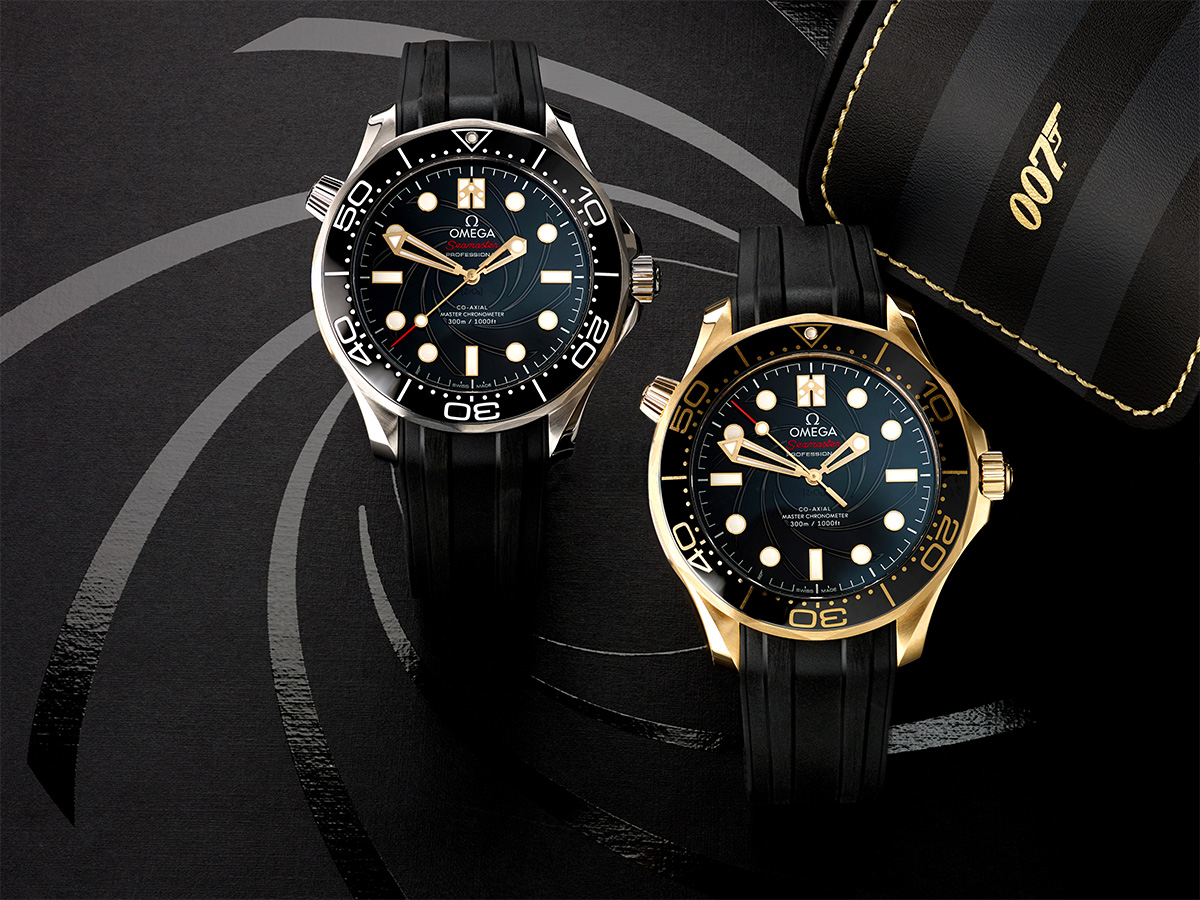 The Seamaster Professional 300m watches - set number 11 of 257 ever made - were designed to celebrate the 50th anniversary of On Her Majesty's Secret Service.
Their current UK-based owner won the watches in an online competition which cost them just £2.99 to enter in 2021.
They then brought them to Fellows and after examining the watches in detail - which include a special edition Globe-Trotter suitcase - the auctioneers placed an estimate of £18,000 - £26,000 on the set.
Selling at approximately midday on Monday 17 January 2022, bidders flocked to the sale room, the internet and over the telephones. The winning bidder secured the lot with an internet for a hammer price of £20,000 (£25,520 including fees, approximately $34,000 or €30,500).
Several punters placed high-value bids on the lot.
The watches sold as Lot 115 in the Luxury Watch Sale, a live auction which took place in Birmingham's Jewellery Quarter.
Included in the lot were two travel pouches, a jeweller's loupe designed as a calibrated Omega bezel, and two signed grey and black NATO style straps.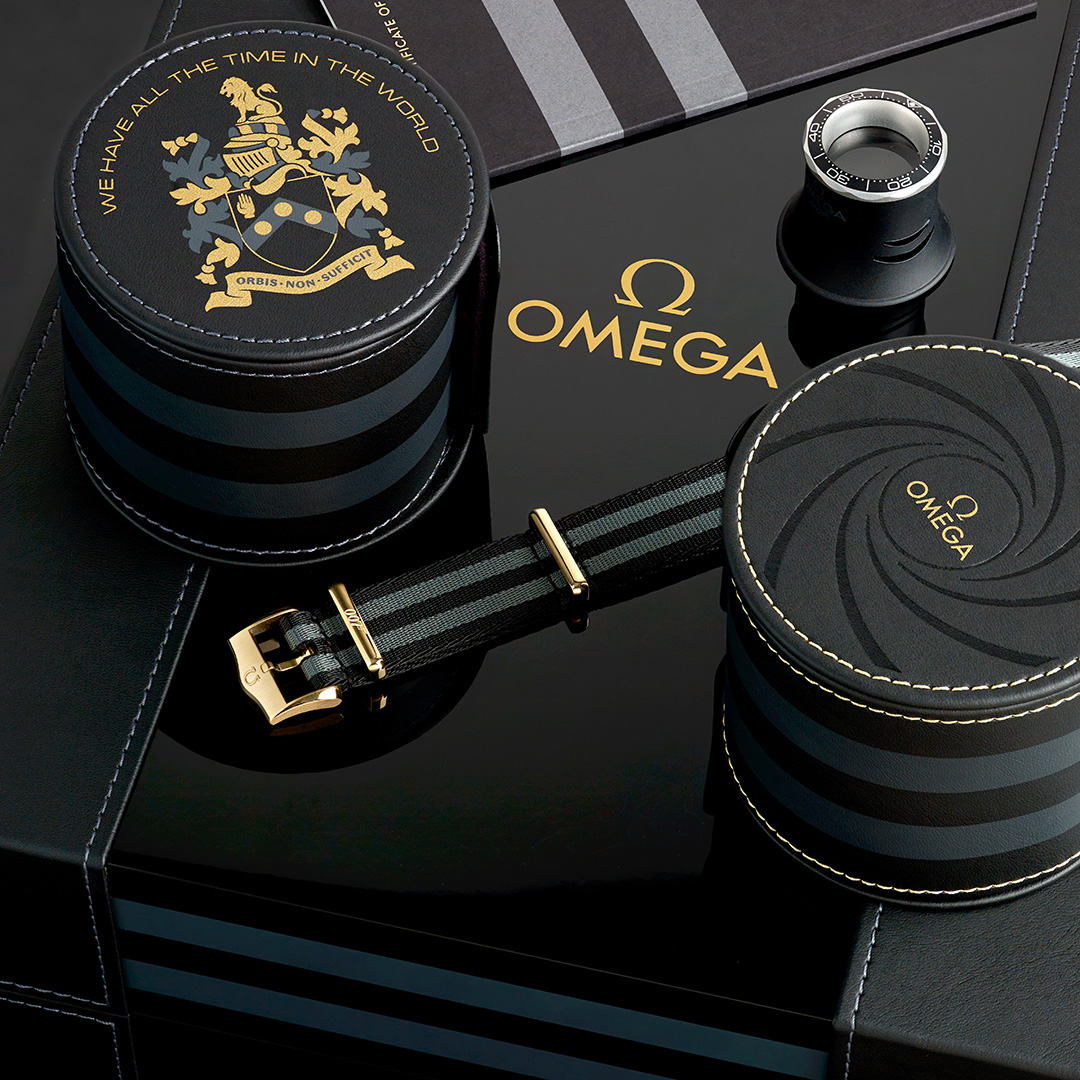 A reference card for each watch dated 31/12/2019 was also sold with the lot.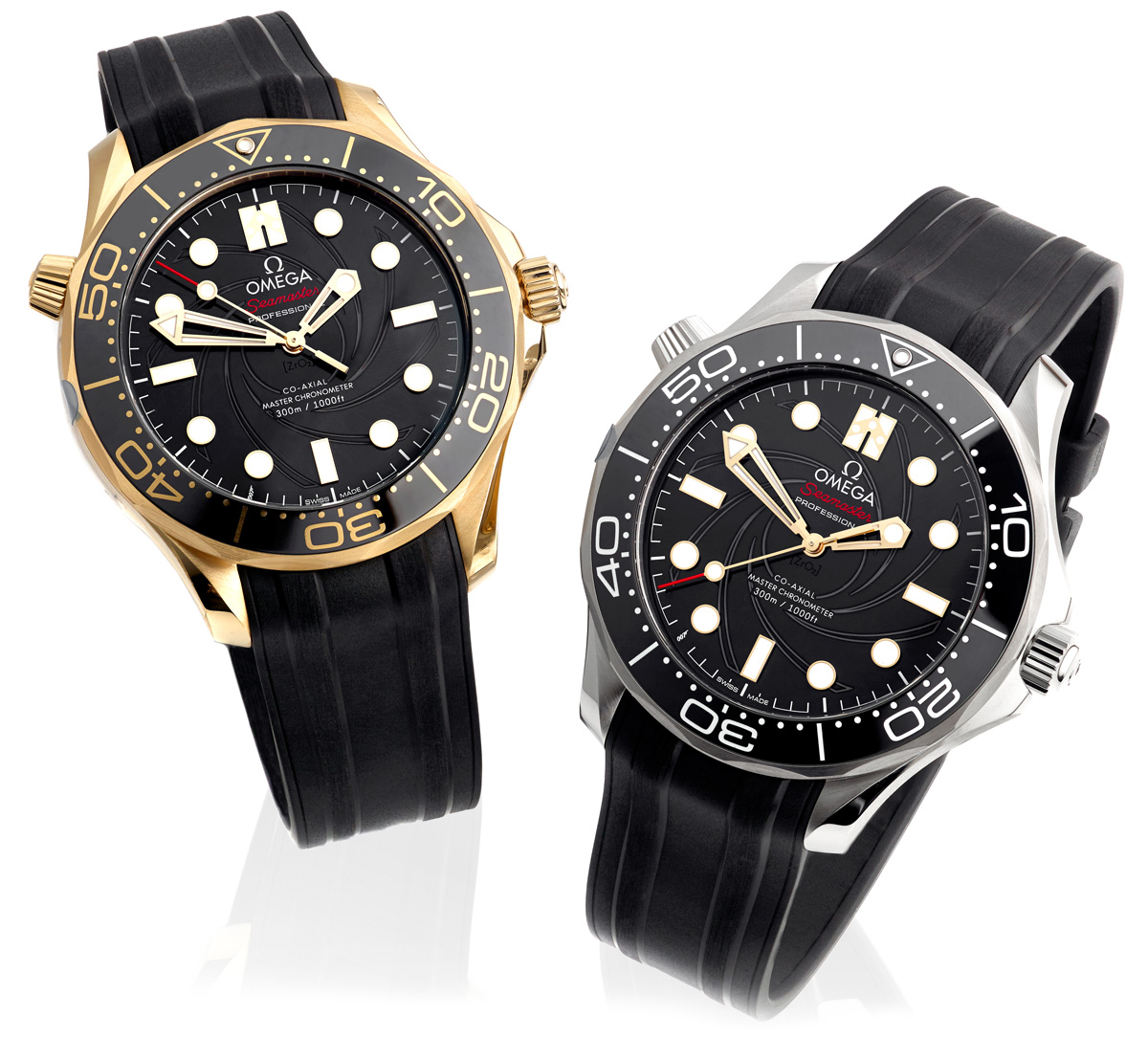 One of the watches features an 18 carat yellow gold case (reference 210.62.32) and the other sports a stainless steel case (reference 210.22.42).
A hidden number 50 on the tenth hour of each marker celebrates the anniversary of On Her Majesty's Secret Service.

Read more about the two exclusive Omega timepieces in this article.
Omega has been the timepiece of 007 since the release of GoldenEye in 1995.
Limited edition Seamaster models which are only a few years old are hugely sought-after and valuable in the world of horology.
Laura Bishop, Watch Manager at Fellows Auctioneers, said: "These exceptional and rare watches were the highlight of our Luxury Watch Sale. We knew once we first laid our eyes on this set that people from across the globe would be interested in it.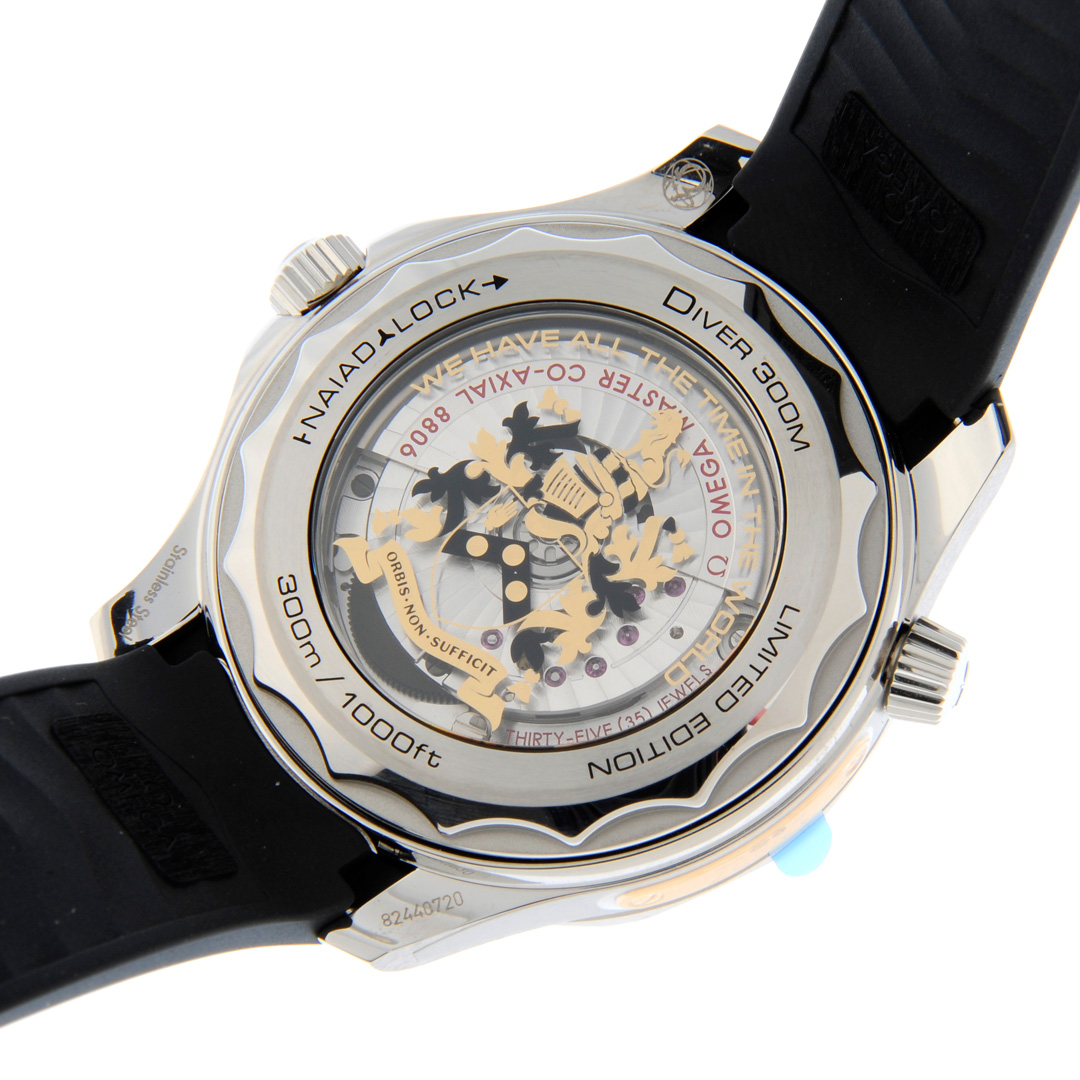 "Little extras such as the James Bond coat of arms being on the back of the watches only add to the intrigue of the items, which were viewed by many people in Birmingham and London.
"The watches have never been worn before and they're in spectacular condition. The owner won them in an online raffle for £2.99 so they must be delighted to see them achieve such a high price.
"They rounded off a brilliant first Watch auction of 2022 which has hopefully set a trend for our upcoming sales."
Subscribe to the Bond Lifestyle EYES ONLY newsletter