LEGO James Bond 007 Aston Martin DB5 Speed Champions now available
01 August, 2022
LEGO has released the James Bond 007 Aston Martin DB5 LEGO Speed Champions, a 298-piece recreation of the iconic Bond car, complete with a James Bond minifigure in tuxedo.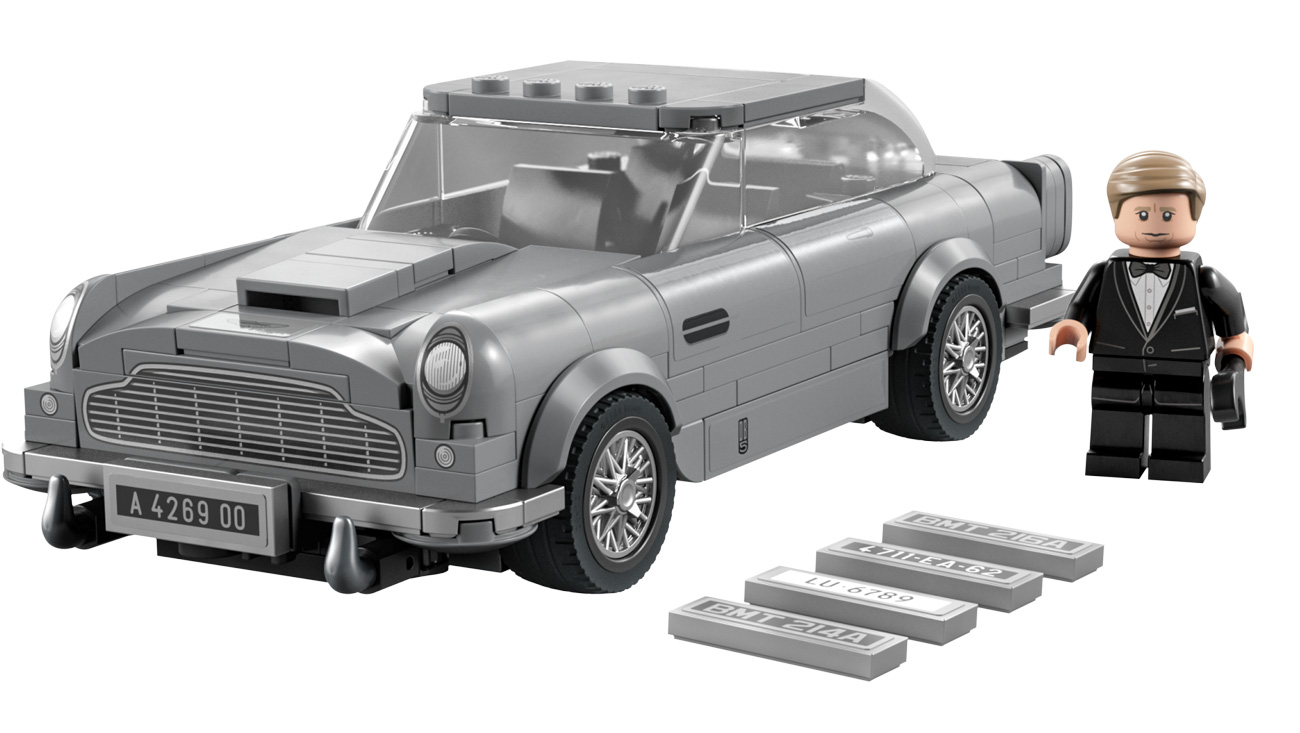 The minifigure is inspired by Daniel Craig as James Bond in No Time To Die. The James Bond 007 Aston Martin DB5 LEGO Speed Champions, is the first LEGO set ever that features a James Bond minifigure.
It comes with four licnce plates, based on the licence plates of the No Time To Die DB5.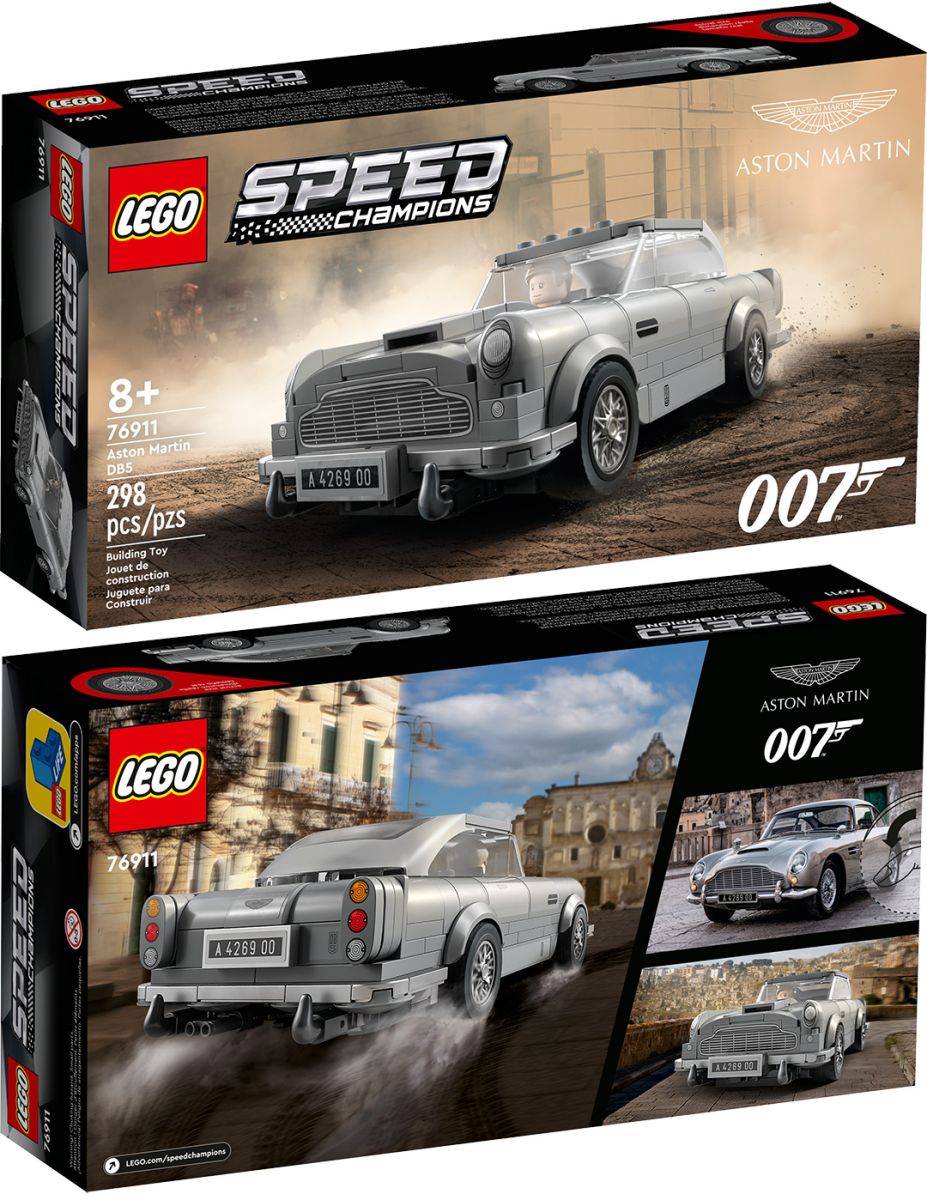 The LEGO Speed Champions 007 Aston Martin DB5 (76911) No Time To Die construction set gives children aged 8+, car enthusiasts and James Bond fans of all ages the chance to collect, build and explore one of the world's best-known sports cars. Perfect for high-speed play and display, this faithful LEGO recreation captures the elegance and timeless sophistication of the iconic 1964 British sports car.

This collectible Aston Martin DB5 sports car model kit comes with moulded silver-coloured wire alloy wheel inserts and 4 extra sets of number plates representing different James Bond films.
The set contains 298 pieces plus number plates, minifigure, toy wrench and instructions booklet.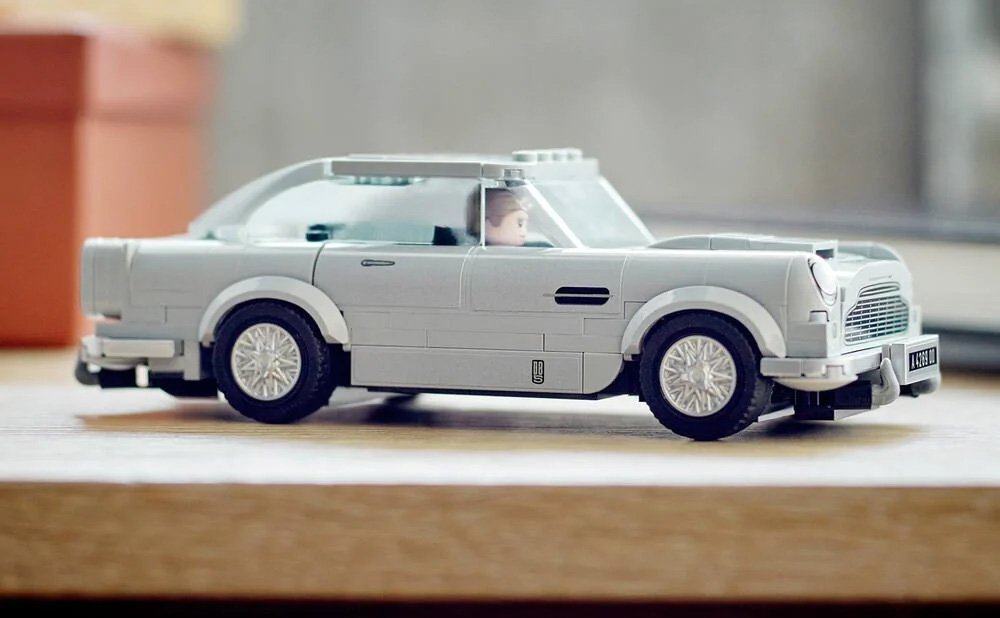 Dimensions: H5cm, L17cm, W7cm
The set follows the larger LEGO Creator Expert Aston Martin DB5 10262 (see it here) which was released in 2018. That DB5 is a 1,290 piece Creator Expert model, 1:8 scale, of the 1964 Aston Martin DB5 used in the Bond movie Goldfinger. The set features a working ejector seat, revolving number plates, radar tracker, hidden telephone, bullet proof screen, front wing machine guns and wheel mounted tyre scythes.
The new LEGO DB5 set is available starting today, August 1st 2022, for $19.99, £17.95 or €24.99 online at UNCRATE, Amazon.com, LEGO.com or at the 007 Store, or get it at Entertainment Earth.

Subscribe to the Bond Lifestyle EYES ONLY newsletter