Land Rover Defender used in SkyFall for sale
07 October, 2012
Bond-fan Michael Dettelbach found this interesting listing on eBay: a screen used 2011 Land Rover Defender 110 Double Cab from the movie SkyFall offered by Berkshire Land Rover, a Land Rover specialist based in Maidenhead, UK.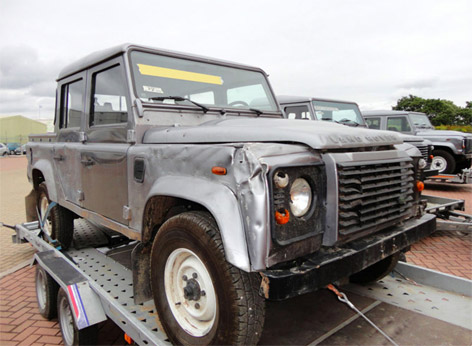 This car is, according to the seller, used during the filming of the Turkey scenes in SkyFall, where Eve (Naomie Harris) drives the Land Rover in a car chase. The Defender on sale has been built to a special specification for a single use and is now ready for sale. This Defender and six others were specially commissioned and built by the seller for SkyFall.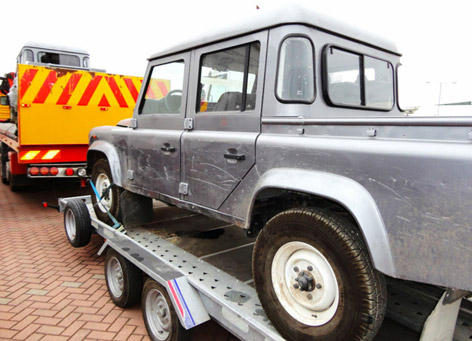 The vehicle is offered in the USA as a show and display car only and cannot be registered in the USA. It comes with damage and bullet holes!
Bidding starts at $85,000. For more detailed information and bidding, visit the listing on eBay. Sale ends on October 10th.
Read more about the Land Rover Defender used in SkyFall.
Subscribe to the Bond Lifestyle EYES ONLY newsletter