Land Rover Defender SPECTRE edition at Bonham's Goodwood Festival of Speed Sale
18 June, 2018
A 2014 Land Rover Defender SVX used during the filming of SPECTRE will be auctioned during the 2018 Bonhams Goodwood Festival of Speed auction on July 13th 2018.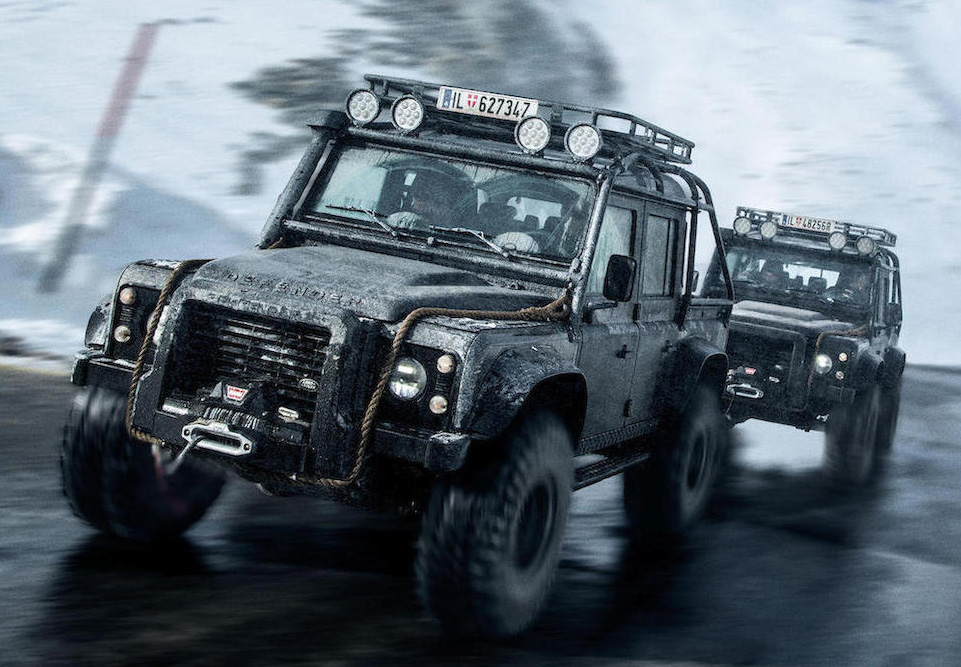 The car with special 007 registration no. "OO07 SVX" was used during the filming of the James Bond movie SPECTRE (2015). The Defender is one of ten built, based on a Defender 110 crew-cab model. Each of the 10 models was extensively modified and upgraded by Land Rover SVO (Special Vehicle Operations).
The estimated sale price for this unique car is £220,000 - 250,000 (€250,000 - 290,000 / $290,000 - 330,000).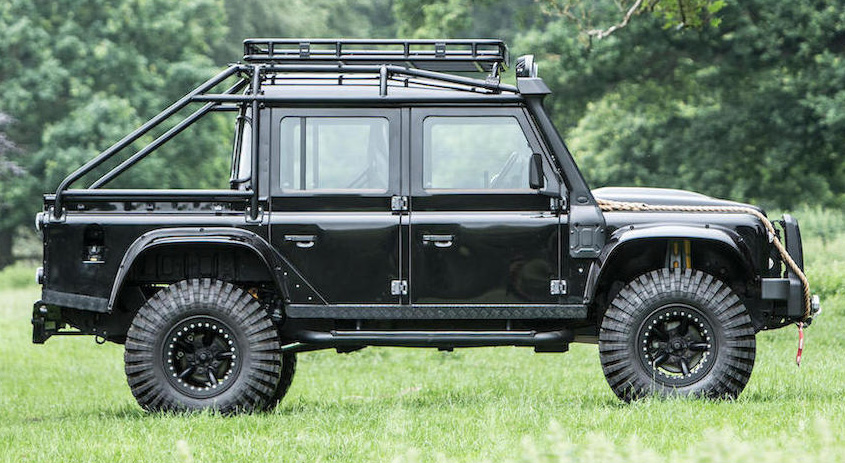 Unlike most of the other SPECTREs, which were used only for publicity purposes or not at all, this example was used extensively in the filming and still has marks on its bonnet left by the stuntmen. Unusually, it retains its mechanical handbrake and 'SVX' boot badges (most of the other vehicles had theirs removed) and also key tags identifying it as an official film car, etc. The first private owner had the pick of all ten SPECTRE Defenders and chose this one as it is the most significant.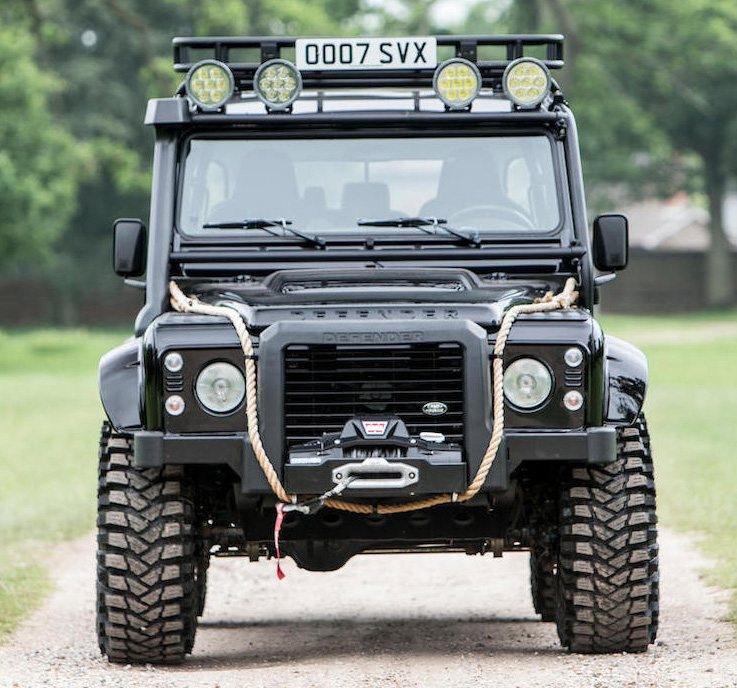 Representing a possibly once-in-a-lifetime opportunity to acquire one of the most memorable' Bond' vehicles of recent times, this imposing Spectre Defender if offered with the owner's wallet containing the handbook and (blank) service booklet; current MoT certificate; UK V5C document for the most appropriate registration 'OO07 SVX'; and a framed presentation featuring movie stills, the shooting schedule, and an Austrian licence plate.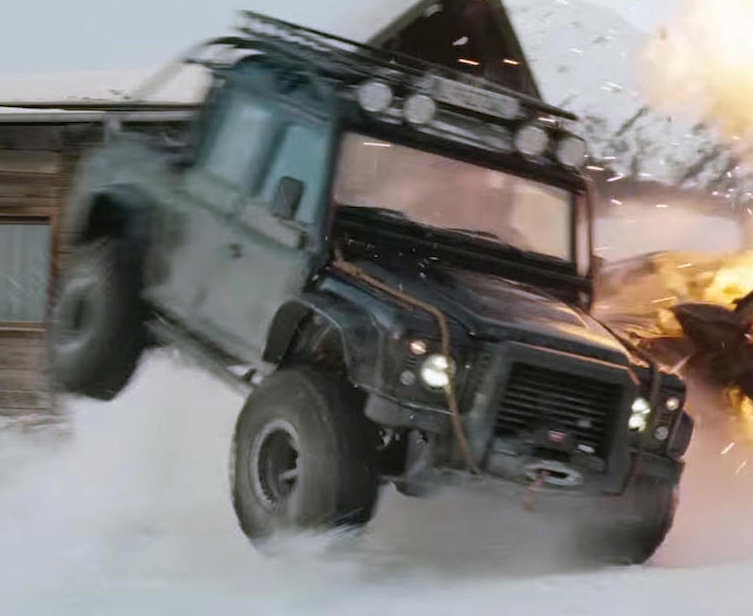 In its standard form the friendly and familiar Defender would have lacked the aura of menace required for the SPECTRE vehicles, so the ten movie cars were sent to marque specialists Bowler, a company recognised for over 30 years as market leaders in the design, engineering, and production of class-leading custom vehicles. Bowler then transformed them from standard Defender 110 crew-cab models into vehicles worthy of a Bond villain. Finished in sinister Santorini Black, the result was the SVX, or SPECTRE Defender.
The transformation's most striking element is the huge 37"-diameter all-terrain tyres, which has given the SPECTRE Defender the nickname 'Bigfoot'. Built to Bowler's racing specification, the suspension incorporates Rose joints and Bilstein rally dampers.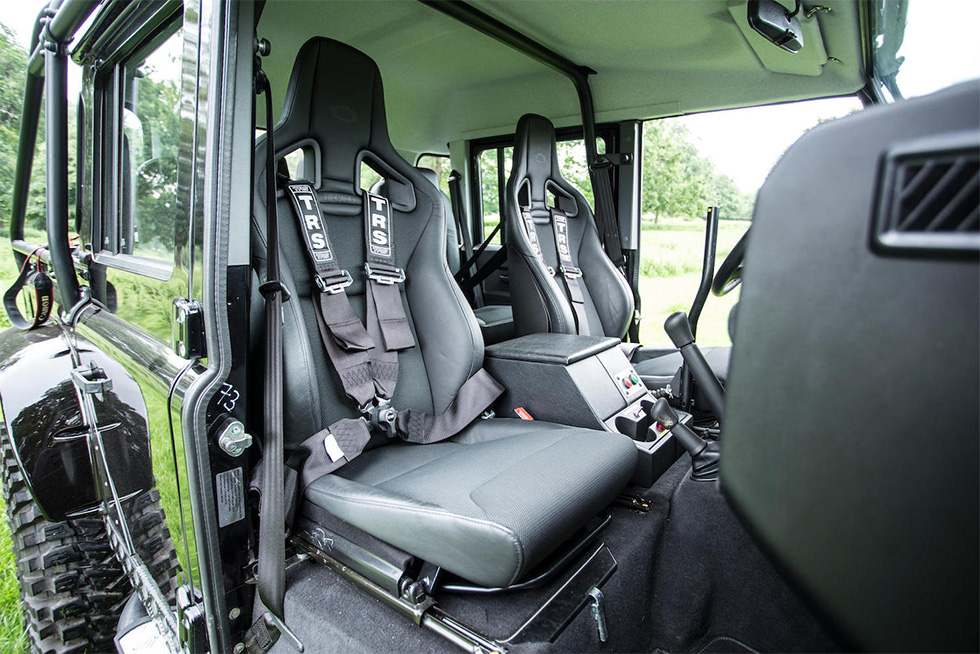 The interior features Recaro seats with 4-point harnesses, while the full roll cage runs both internally and externally.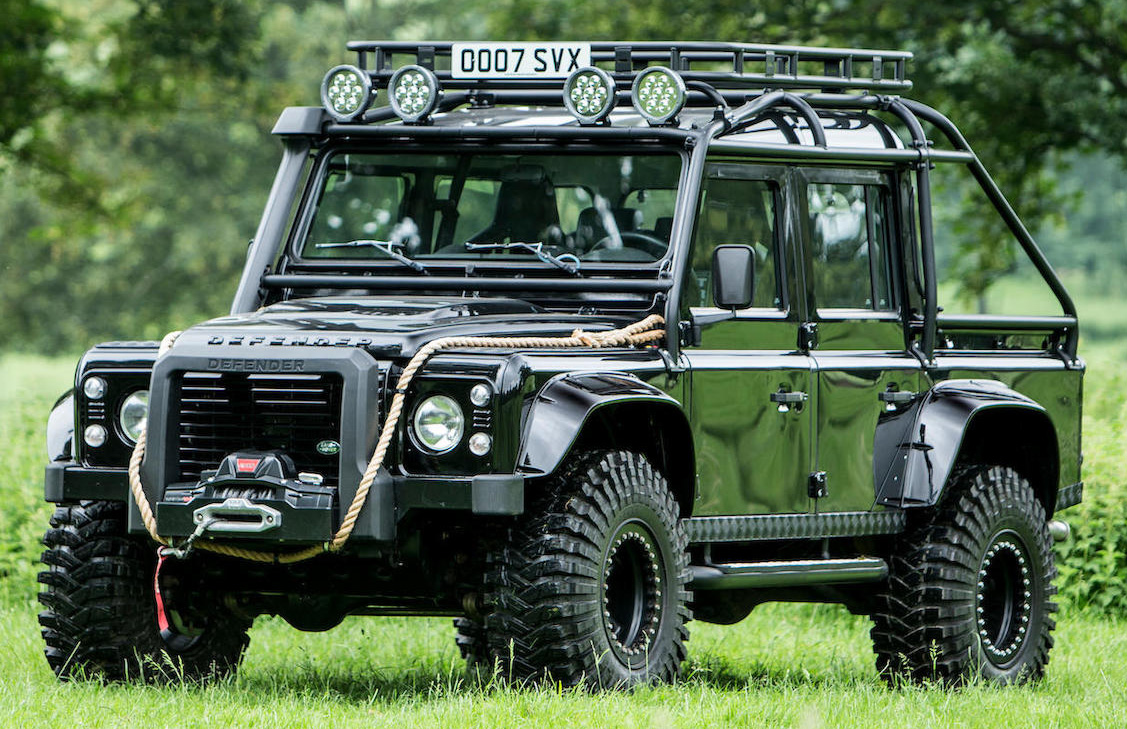 The engine too has been significantly upgraded, producing 185bhp (up from the stock 120 horsepower) and 368lb/ft of torque.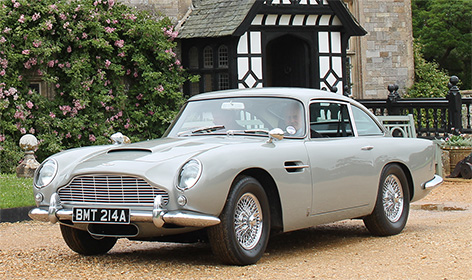 At the same auction, an Aston Martin DB5 used in GoldenEye will be offered.
More information about the SPECTRE Defender and auction on Bonhams.com.
Thanks to Frank Anderson for the alert
Subscribe to the Bond Lifestyle EYES ONLY newsletter