Heineken launches SPECTRE campaign, featuring Daniel Craig as James Bond
21 September, 2015
Ahead of the worldwide release of SPECTRE this autumn, Heineken announced the latest chapter of its global partnership with the iconic James Bond film franchise, including a thrilling tv commercial (see it below) starring Daniel Craig as James Bond.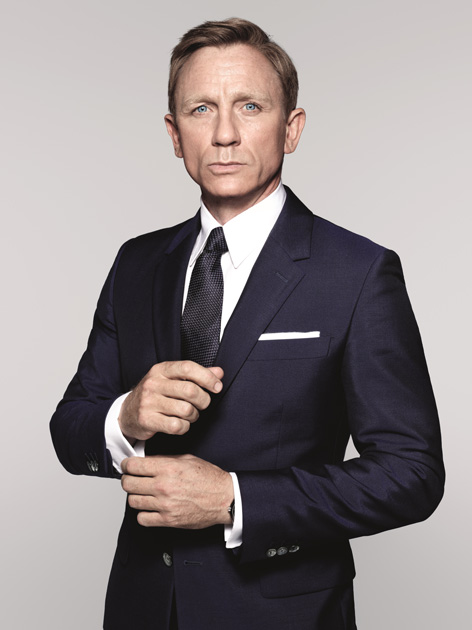 Daniel Craig poses for Heineken campaign (photo: Rankin)
Heineken's integrated SPECTRE campaign invites consumers into the legendary world of James Bond. Fans are given access to exclusive behind-the-scenes SPECTRE content, classic Bond films to download, a ground-breaking social campaign, in-store promotions, and local market activations.
Commercial
A new commercial features Daniel Craig as James Bond in a thrilling chase. The ad features a cameo from Herve Villechaize, who played the evil henchman Nick Nack in 1974 film Man With The Golden Gun.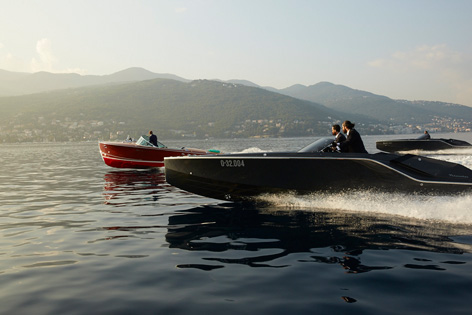 The ad uses SPECTRE cinematographers and stuntmen to ensure the action sequences are authentically Bond. The added twist involves a young woman, Zara, who accidentally becomes involved in a high-speed boat chase where she helps the world's favourite spy to save the day (and to a bottle of Heineken).
Daniel Craig stars in a James Bond themed advert for Heineken ahead of the new James Bond film SPECTRE
Spyfie
For its digital SPECTRE campaign, Heineken will once again be pushing the boundaries of modern technology, and will be taking the world's first ever selfie from space. For the 'Spyfie', Heineken has partnered with Urthecast to take ultra HD imagery using its camera on the Deimos satellite, currently in orbit 600km above the Earth's surface. Via a relay of technology, Heineken will create a selfie for the lucky attendees, recruited from around the world, of the brand's exclusive SPECTRE screening event in a secret location in early November. The Spyfie content will be bespoke for each attendee of the top secret experiential event, and will be sent to their mobile devices for use on social media.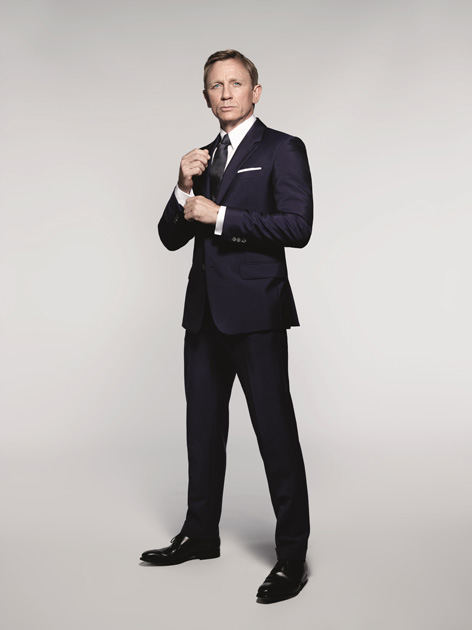 Daniel Craig poses for Heineken campaign (photo: Rankin)
The campaign builds on a 17 year partnership between Heineken and the Bond franchise that spans seven Bond films: Tomorrow Never Dies, The World Is Not Enough, Die Another Day, Casino Royale, Quantum of Solace, SkyFall and now SPECTRE.
David Lette, Heineken Brand Director, said, "Heineken and James Bond have been worldwide partners since 1997, and we're delighted to be continuing the relationship with SPECTRE. Partnering with the Bond franchise enables us to create exciting and cutting-edge integrated global marketing campaigns that brings value to both the film and the Heineken brand everywhere in the world."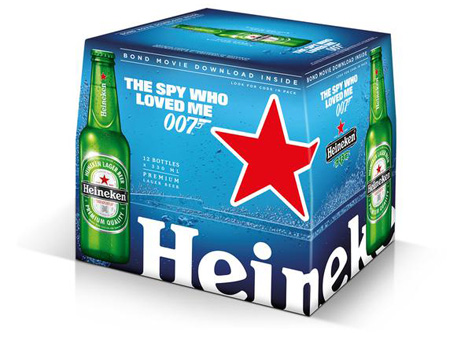 As the first of two global on-pack exclusives, Heineken will give Bond fans access to a classic collection of Bond films. Goldfinger, The Spy Who Loved Me, and Casino Royale limited edition packs will gift fans a Bond movie download.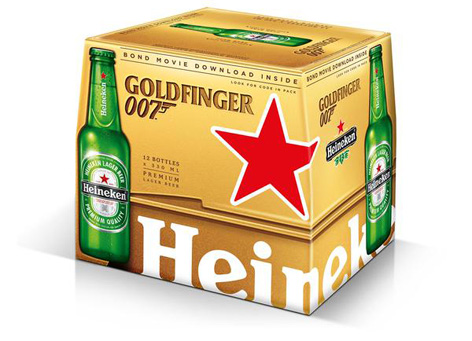 From September 2015, special edition SPECTRE packs will give consumers extraordinary access to the world of James Bond through never-before-seen official Spectre content. Using their mobile phone, consumers simply scan the logo on each pack to unlock exclusive behind the scenes footage.
Additional campaign details will be revealed closer to the premiere of the film.
Subscribe to the Bond Lifestyle EYES ONLY newsletter