Connolly celebrates No Time To Die with special 007 Collection
18 September, 2021
Connolly has released a range of 007 products to celebrate their collaboration with 007 and No Time To Die.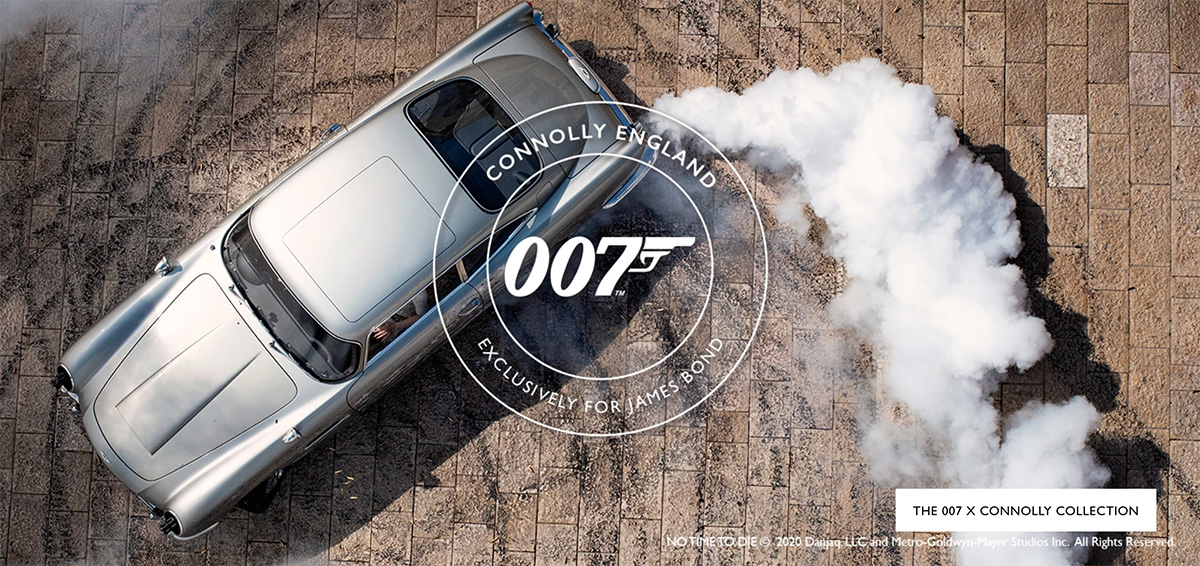 Connolly has two pieces in the film: James Bond wears a Connolly Giubbino Jacket and a Connolly x Finamore Shirt which are now both part of the collection.
The 007 Collection also includes a series of timeless leather pieces created in the same Connolly Vaumol leather that has graced the interior of James Bond's iconic Aston Martin DB5 since Goldfinger in 1964.
Connolly Vaumol leather has been used through history due to its unique patina, aroma and natural grain. From the early days of the motor industry, the leather has covered the interiors of all the Grand Marques, including Rolls Royce, Bentley, Ferrari, Aston Martin and Jaguar. Iconic luxury ocean liners and public buildings around the world, including London's House of Lords and House of Commons, have also used Connolly Vaumol for their interiors because of its distinctive quality.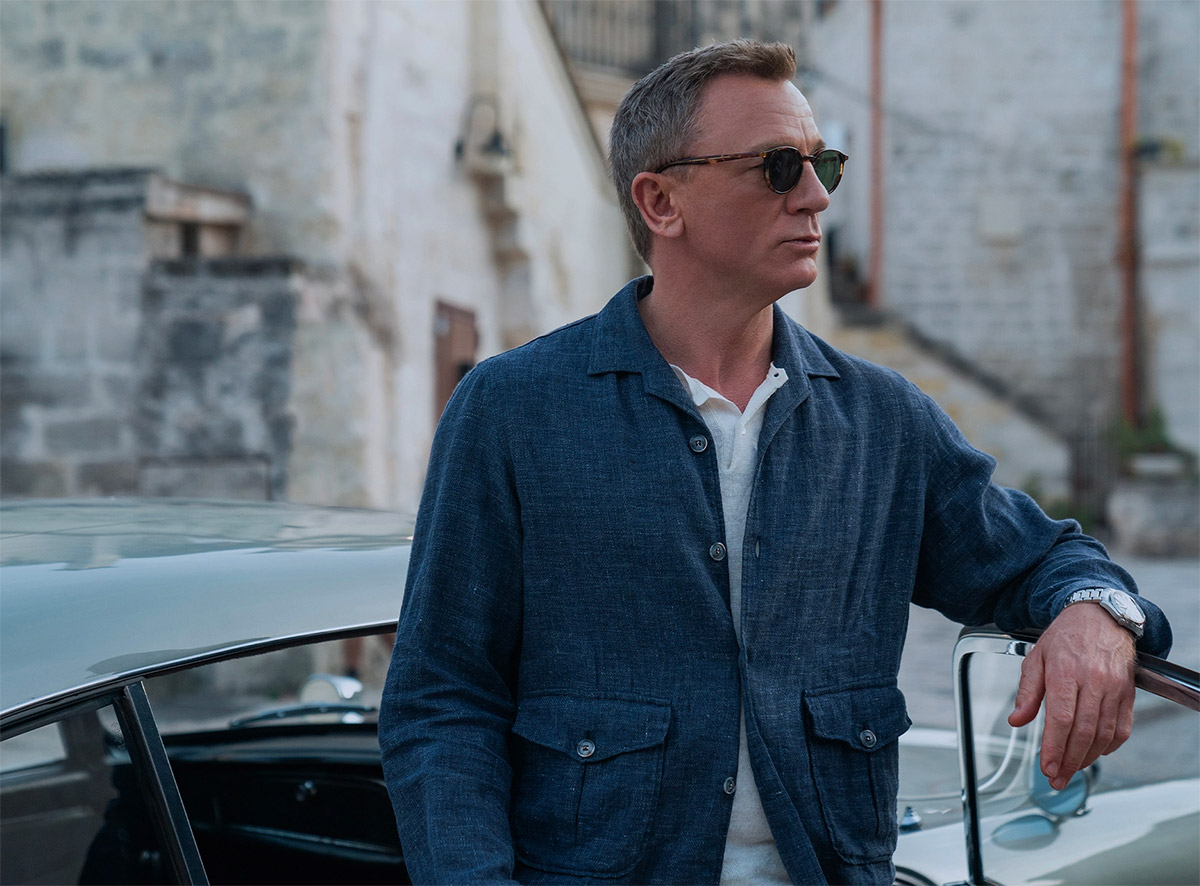 James Bond in No Time To Die
photo © Danjaq, LLC, MGM, United Artists
Connolly Giubbino Jacket
Worn by James Bond in No Time To Die, the 007 Linen Cotton Giubbino Jacket is Connolly's take on a 1950s lightweight bomber. The unstructured jacket is an unlined blend of linen and cotton, making it lightweight and ideal for warmer occasions.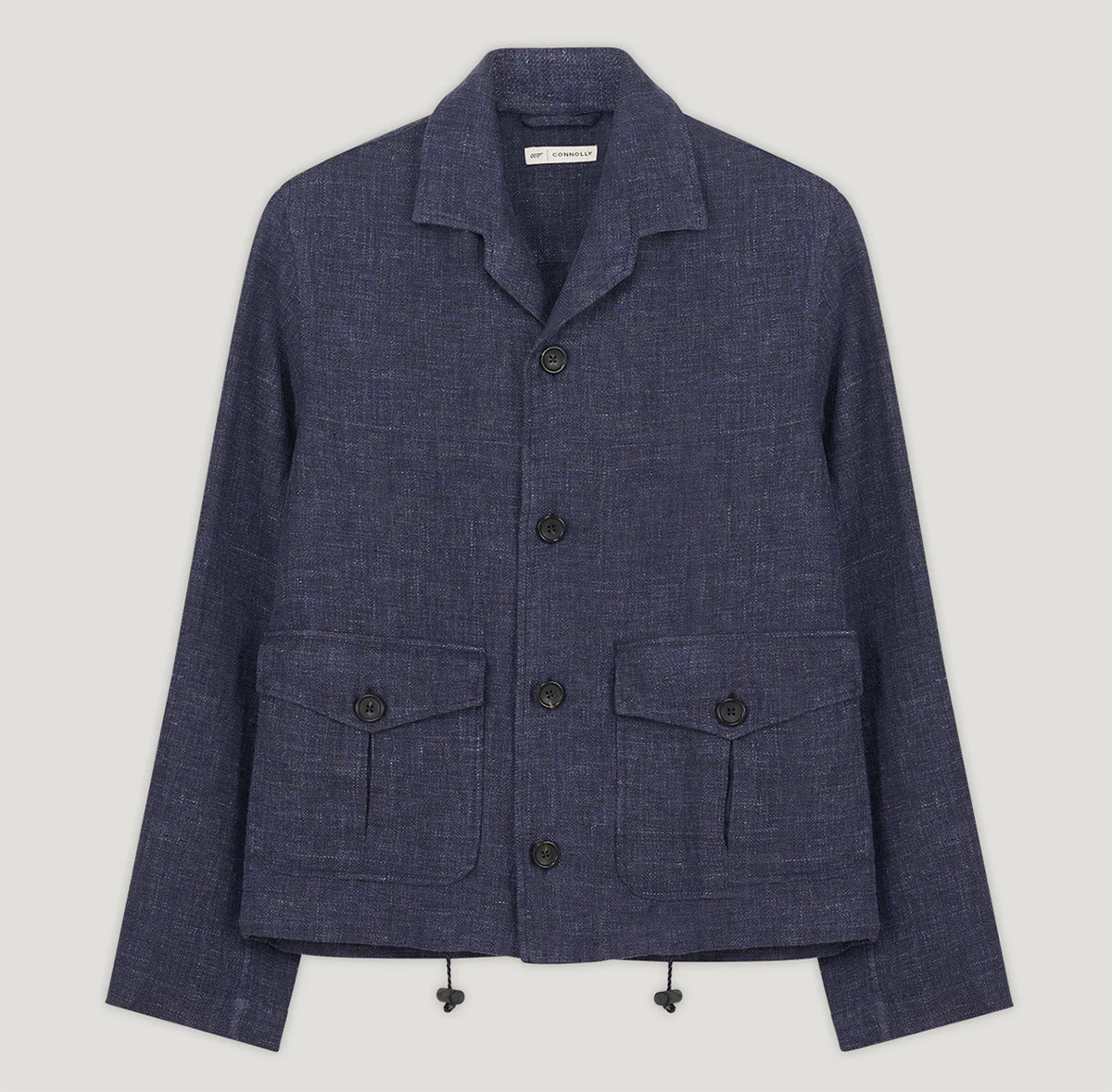 Cut in a short length, the design has a placket closure with horn buttons, adjustable cinched waist and button-down front pockets. The high notch collar works well with a t-shirt or smart shirt. This limited edition is made in small numbers by an artisanal manufacturer in northern Italy and has a special 007 label sewn into the interior.
The jacket is worn by James Bond in the Matera scenes, see the complete outfit here.
Connolly x Finamore Shirt
The Connolly x Finamore Shirt is worn by James Bond in No Time To Die. Cut and sewn by hand in Italy, the design is made using traditional Neapolitan craftsmanship from the finest linen and cotton. Each element is individually crafted, including hand stitched seams, mouche cuffs, placket, buttonholes, mother of pearl buttons and a special 007 label in the interior.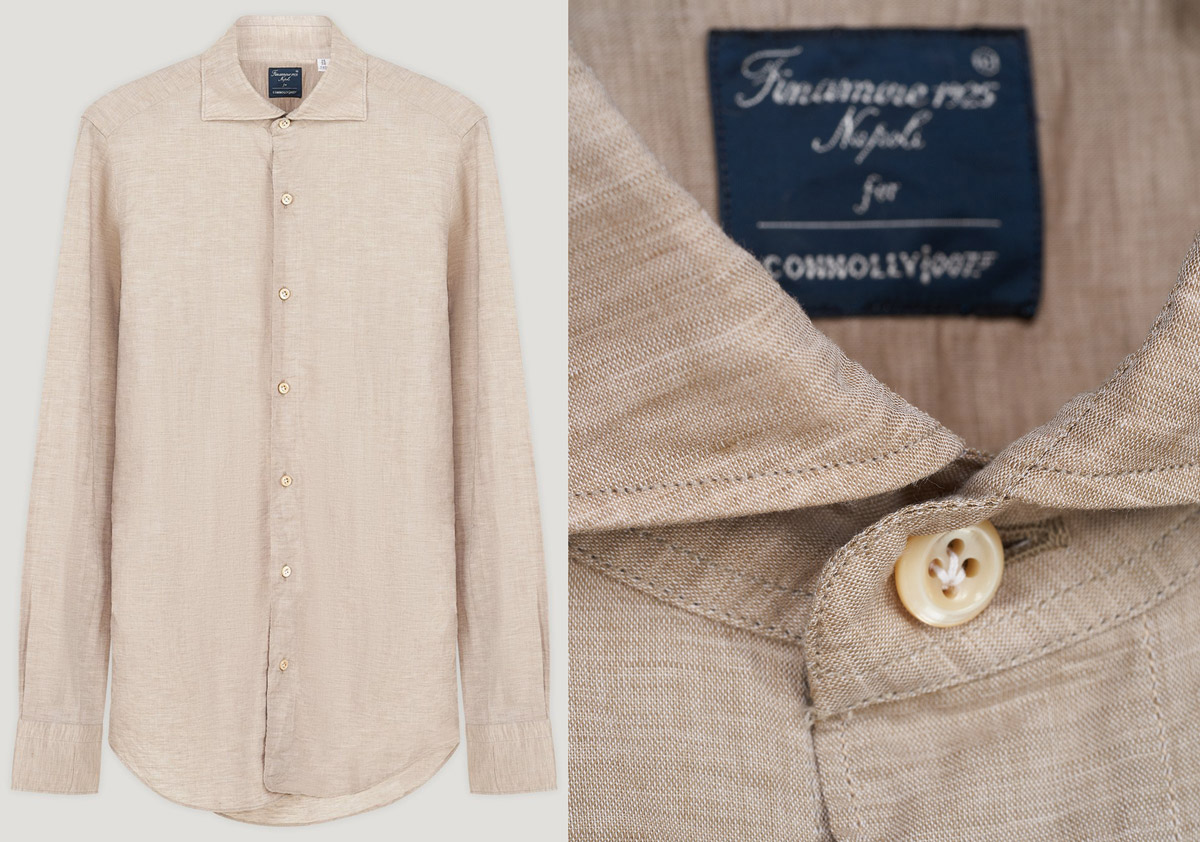 With an elegantly relaxed spread collar and fitted body, the shirt has a timeless shape.
Buy the No Time To Die Linen shirt at Connolly
 
Connolly 007 Driving Goggles
These 007 Driving Goggles are the ultimate motoring accessory. Made in England, the elegant design is crafted in tinted polycarbonate, metal and soft grey Connelly Vaumol leather. With an adjustable, high-grip strap, the goggles are an ideal choice on a bright day.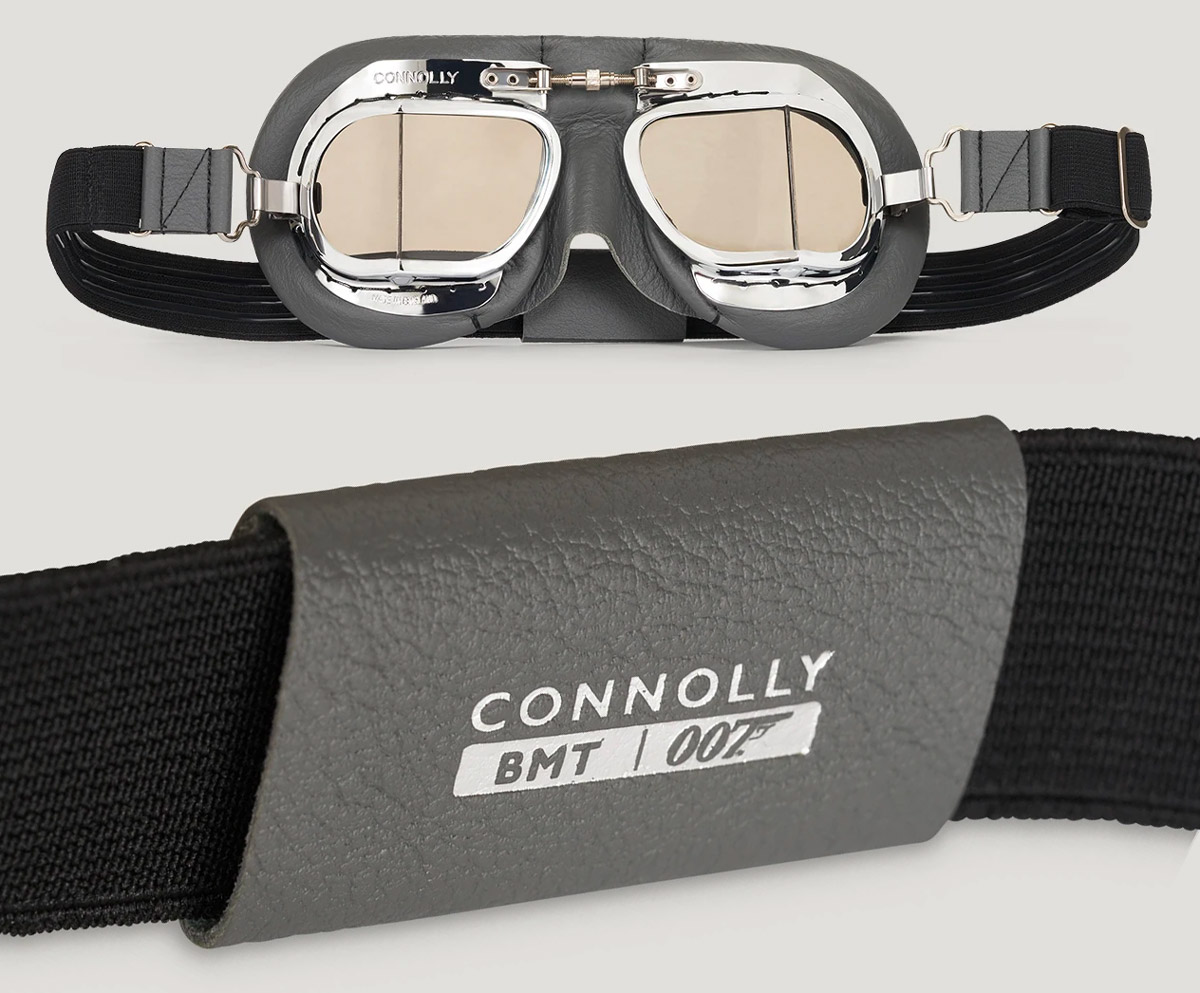 Contrast grey stitching and the 007 x Connolly silver foil hallmark give a subtle nod to the original DB5 registration plate.
Shop the Driving Goggles at Connolly
Connolly 007 Drop Back Car Vest
Crafted in merino wool and leather, this special edition 007 Drop Back Car Vest is inspired by early Alpine performance sportswear.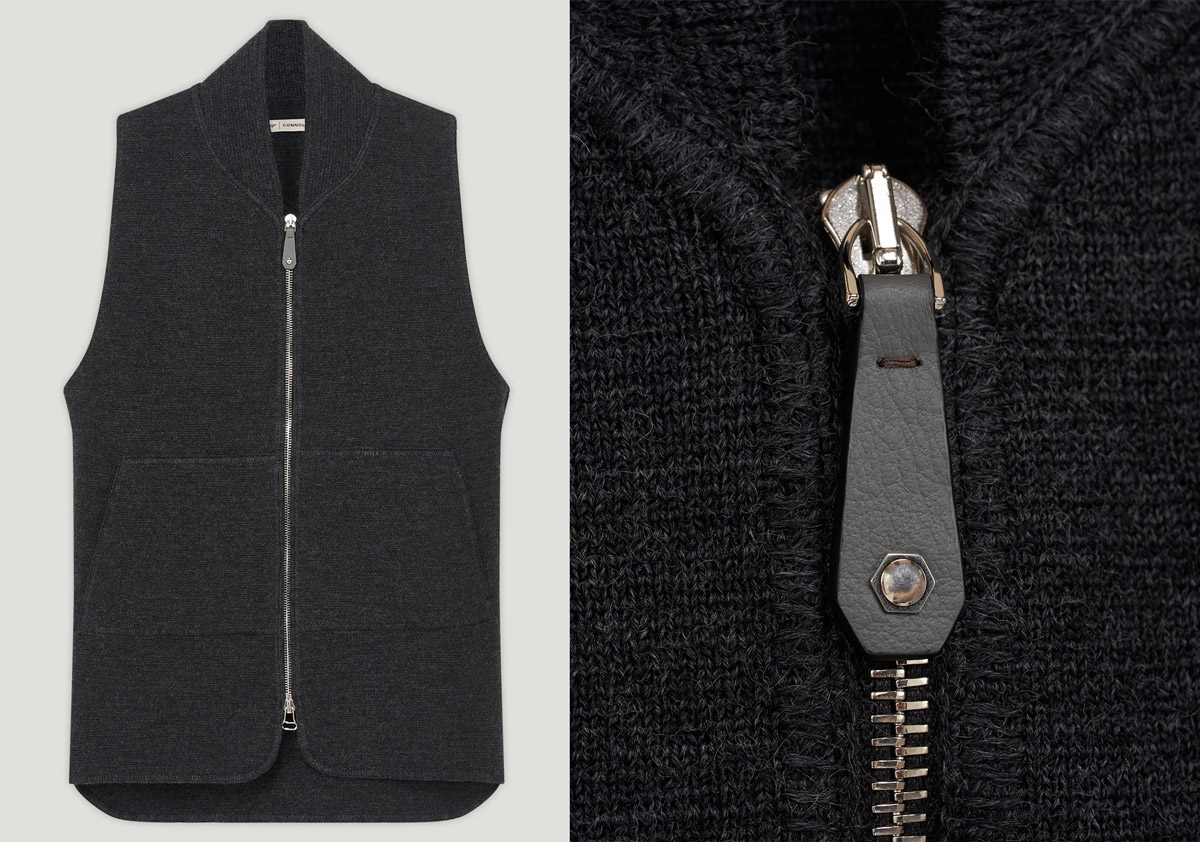 Connolly 007 Driving Gloves
The 007 Driving Gloves are inspired by the original Connolly Road Rage Glove design and feature signature contrast colour fingers. Constructed like 1960s racing gloves, these are built to perform: handmade and stitched in Italy for a second-skin fit from a combination of butter-soft cervo and grey Connolly Vaumol leathers.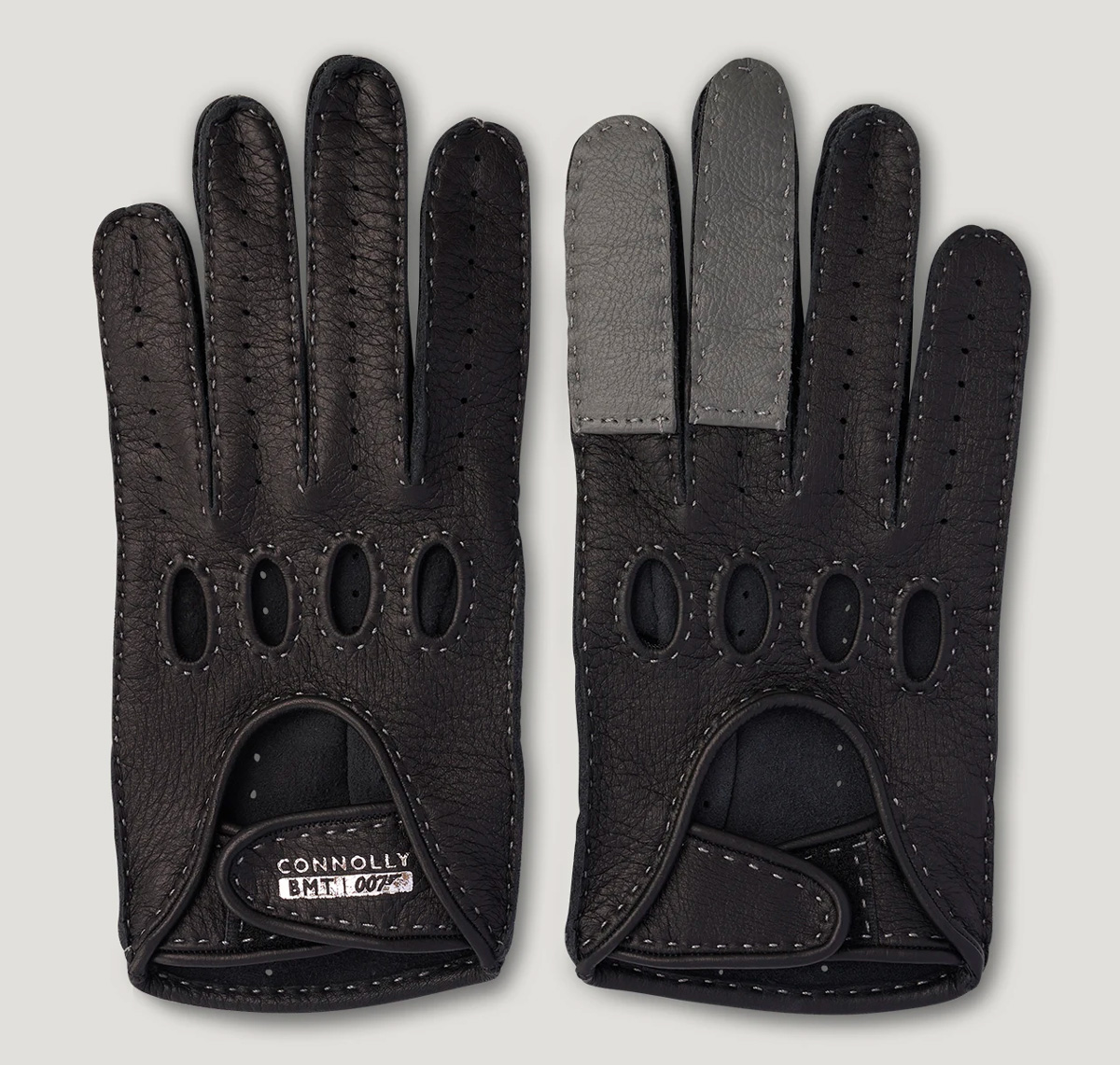 Secured at the wrist with a Velcro fastening, the glove has palm steering grip and knuckle holes for comfort and style. Contrast grey stitching and the 007 x Connolly silver foil hallmark give a subtle nod to the original DB5 registration plate.
Other accessories
Inspired by the DB5's emblematic silver birch finish and grey Vaulmol upholstery of the original Goldfinger DB5 is a collection of small leather accessories, including a Key Ring, Passport Holder, Credit Card Case, Folded Card Case and a Circuit Pouch. These accessories are produced using a combination of grey and black Vaumol leather.
Subscribe to the Bond Lifestyle EYES ONLY newsletter