Christie's James Bond SPECTRE auction realised more than £3m for charity
24 February, 2016
This February, to celebrate the release of SPECTRE on Digital HD, Blu-ray and DVD, Christie's and EON Productions presented two charity auctions of James Bond memorabilia. The combined evening auction at Christie's London (18 February) and online-only auction (16-23 February) realised a total of £3,034,375 ($4,328,857 / €3,885,541), with 100% of the lots sold.
24 lots of SPECTRE memorabilia were offered across the two auctions, giving Bond collectors a unique opportunity to acquire a piece of memorabilia direct from the archives of EON Productions, with additional donations from Bond cast members, Director Sam Mendes and Bond Producers Michael G. Wilson and Barbara Broccoli.
During the live auction on Thursday 18 February at Christie's London, 10 lots were sold for a total of £2,785,500 ($3,977,694 / €3,568,226). The star of the auction was an Aston Martin DB10 which sold for £2.4m. Read the full report of the live auction.
The second auction took place online at Christies.com from February 16 - February 23. Not all the final prices of these lots will be released, but here are the results of three highlights (all prices below include buyer's premium):
James Bond's initialled 'JB' Tom Ford cufflinks worn by Daniel Craig
Final sale price: £74,500 ($105,120 / €94,988)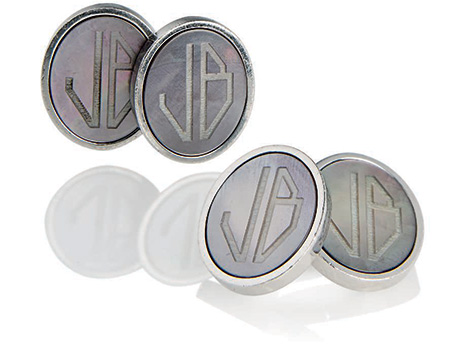 This set of Tom Ford cufflinks with oval mother-of-pearl panels engraved with 'JB' were made by Tom Ford and designed by costume designer Jany Temime. They are one of three pairs held in the EON archive.
Tom Ford 'Snowdon' sunglasses worn by Daniel Craig as James Bond
Final sale price: £25,000 ($35,275 / €31,875)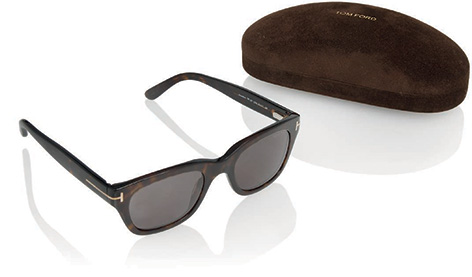 James Bond wore these Tom Ford Snowdon FT0237 sunglasses, with frame colour Havana 52N and grey lenses, size 50, in Rome during Sciarra's funeral scene. They are one of four pairs Daniel Craig wore when filming on location in Rome.
Bond's shoulder holster worn by Daniel Craig
Final sale price: £23,750 ($33,511 / €30,281)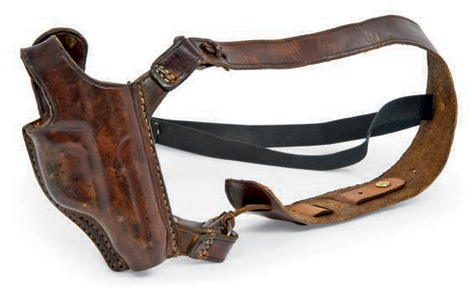 This is one of five leather shoulder holsters hand-made for Bond by armourer Dave Evans. The holster is featured on the teaser poster.
The proceeds of the auction will benefit Médecins Sans Frontières (MSF), One to One Children's Fund, Make it to Me, The Danish Refugee Council and the United Nations Mine Action Service (UNMAS); Christie's will be donating all profitable proceeds to the charities.
Subscribe to the Bond Lifestyle EYES ONLY newsletter