Christie's online-only SPECTRE auction now open for bidding
16 February, 2016
Christie's online-only auction James Bond SPECTRE: Online is now open for bidding at www.christies.com/spectreonline.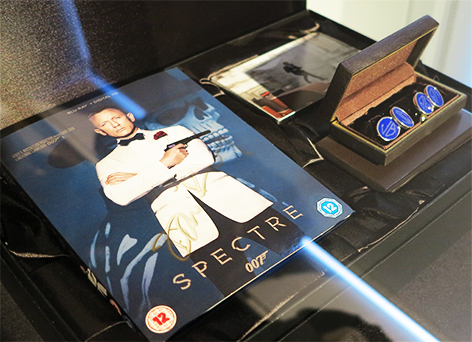 The online sale features 14 lots of SPECTRE memorabilia and will run for one week from 16 February to 23 February. The items come directly from the archives of EON Productions, together with unique donations from members of the SPECTRE cast.
Estimates in the online-only sale range from £1,000 to £7,000, presenting James Bond fans with a rare opportunity to acquire memorabilia from the 24th film in the James Bond series.
See all the lots and details here
The invitation-only auction, James Bond SPECTRE: Live Auction, will be held on Thursday 18 February at Christie's King Street and will offer a further 10 lots, accessible to all via both internet and telephone bids.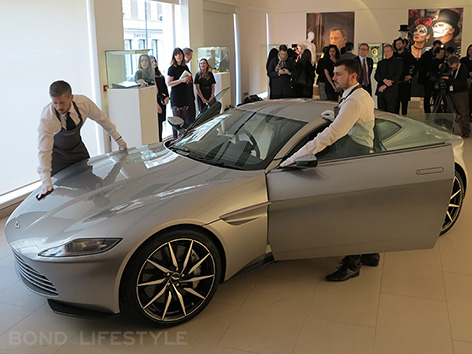 Highlight of the Live Auction: Aston martin DB10
photo by Bond Lifestyle
All proceeds from the online and live auctions will benefit Médecins Sans Frontières (MSF) and other charitable organisations and the United Nations Mine Action Service (UNMAS).
The auctions celebrate the release of SPECTRE on Digital HD, Blu-ray and DVD.
Find out more at www.christies.com/bond or start your bidding now at www.christies.com/spectreonline.
Subscribe to the Bond Lifestyle EYES ONLY newsletter