Win a Triumph 007 Edition in Amazon Prime 007 the #CrackTheCode007 X-Ray competition
28 October, 2022
Amazon has launched the #CrackTheCode007 X-Ray competition in which you can win a rare Triumph Tiger 900 Bond Edition Motorcycle or one of the 6 other 007 themed prizes.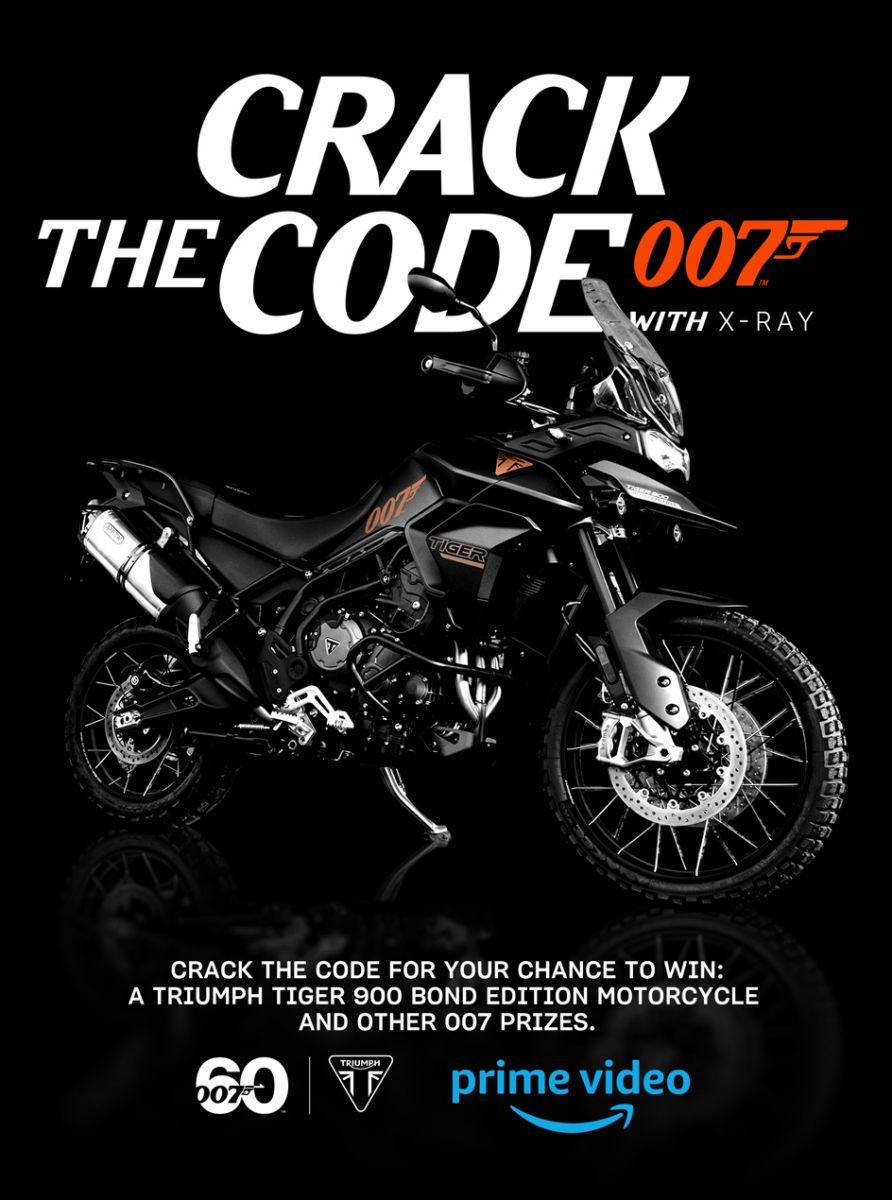 In celebration of James Bond's 60th anniversary, your mission is to find clues in the Bond films using Amazon's X-Ray technology.
Amazon will be adding one clue a day, starting October 28th, to show you how to find the code words you need.
With each new daily clue, identify the correct Bond movie and scene, then stream it on Prime Video. While watching the correct scene, pause your viewing session and locate a secret question using Prime Video's X-Ray technology. The answer to the question is the code word for the day. Once you have collected all 7 code words, enter them into the code word entry page crackthecode007.com on by November 6th 2022 for a chance to win one of 7 prizes.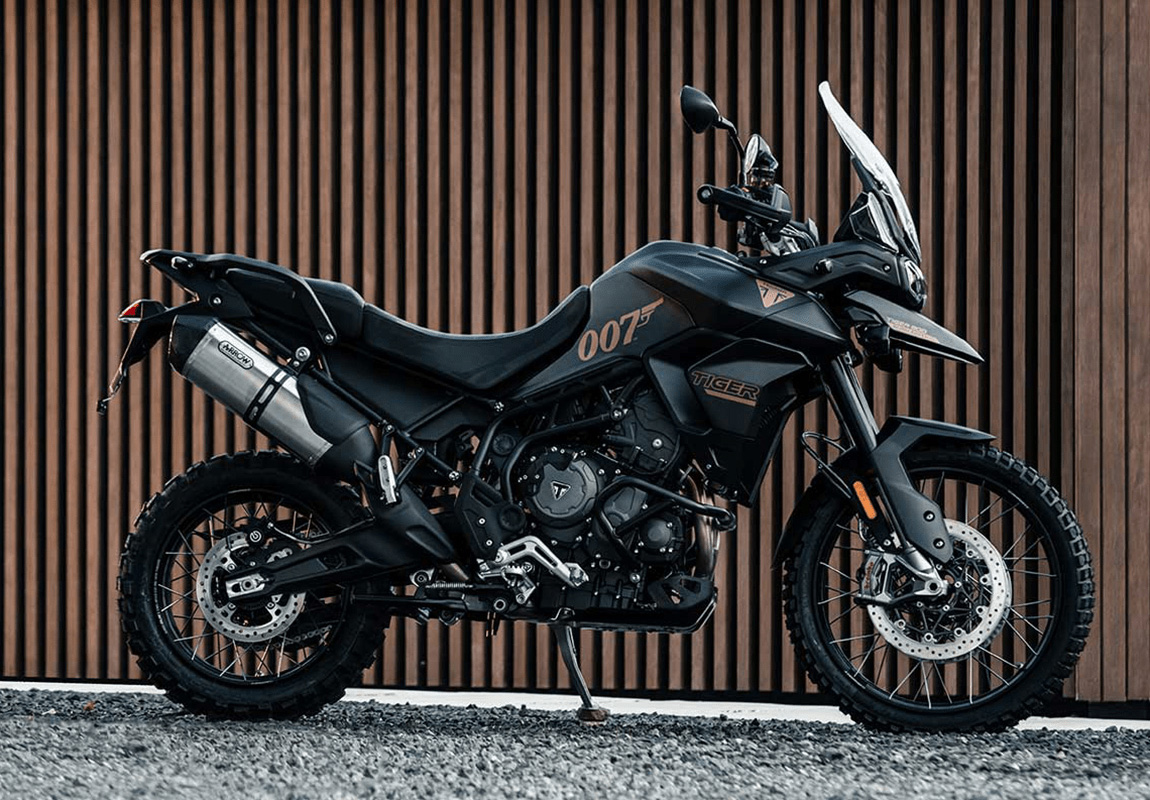 The main prize is a Triumph Tiger 900 Bond Edition + Course Experience flyaway trip.
The other prizes include The James Bond 60th Anniversary Print Box Set - Numbered Edition, The Best of BOND... JAMES BOND... Triple 12" Vinyl Box Set, The Perth Mint 60 Years of Bond - Family Crest 2022 1oz. Silver Coin in Card, License To Build DB5 Lego set car and figurine + 1000 piece puzzle.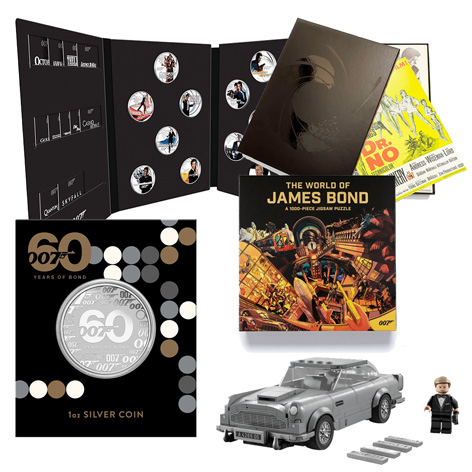 You can watch Bond movies on Amazon Prime.
Enter the competition on crackthecode007.com.
Subscribe to the Bond Lifestyle EYES ONLY newsletter