Anthony Horowitz to write new James Bond novel inspired by original unseen Ian Fleming material
02 October, 2014
Ian Fleming Publications Ltd. and the Ian Fleming Estate have announced that bestselling and award-winning author Anthony Horowitz has been invited to write the next James Bond novel. The latest literary Bond adventure will be released worldwide on 8th September 2015. The novel will be unique in that parts of the book will contain previously unseen material written by Ian Fleming himself.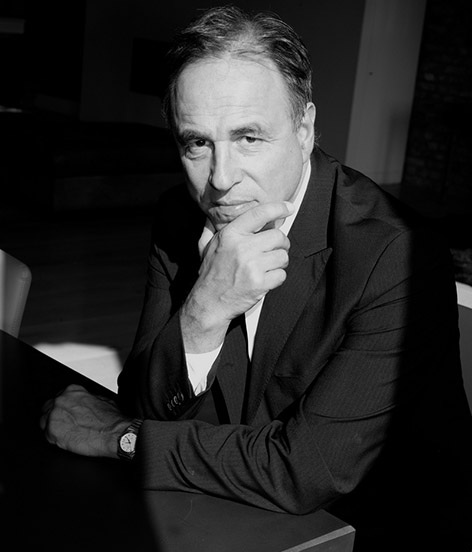 Anthony Horowitz - Photo by Mark Rusher
Anthony Horowitz, OBE is one of the UK's most successful authors and has over forty books to his name. His work for children and teenagers includes The Diamond Brothers series, the Alex Rider series, and The Power of Five series (aka The Gatekeepers). His work for adults includes the novel and play Mindgame (2001) and the Sherlock Holmes novel The House of Silk (2011). He has also written for television, contributing numerous scripts to ITV's Agatha Christie's Poirot and Midsomer Murders. He was the creator and principal writer of the ITV series Foyle's War, Collision and Injustice.
Horowitz is quite delighted by the chance to write a Bond novel: 'It's no secret that Ian Fleming's extraordinary character has had a profound influence on my life, so when the Estate approached me to write a new James Bond novel how could I possibly refuse? It's a huge challenge but having original, unpublished material by Fleming has been an inspiration. This is a book I had to write.'
The new story will be set in the 1950s. Horowitz's story will be unique among the modern James Bond novels, in that a section will contain previously unseen material written by Ian Fleming. Fleming's great niece, Jessie Grimond explains:
'In the 1950s Ian Fleming wrote several episode treatments for a James Bond television series. But it never came to be made and he ended up turning most of the plots into the short stories that are now in the collections For Your Eyes Only and Octopussy and The Living Daylights. However, there are a few plot outlines which he never used and which, till now, have never been published, or aired. Given that Anthony is as brilliant a screenwriter as he is a novelist, we thought it would be exciting to see what he would do with one of them.'
The treatment which will act as a starting point for Anthony Horowitz's Bond novel is titled Murder on Wheels, and follows Bond on a mission in the world of motor racing. Other familiar Fleming characters which feature in the TV treatment include 'M' and Miss Moneypenny.
The novel will be published in the UK and Commonwealth by Orion Publishing Group and simultaneously by HarperCollins Publishers in USA & Canada.
To find out more about Anthony Horowitz please visit www.anthonyhorowitz.com.
Subscribe to the Bond Lifestyle EYES ONLY newsletter