Empire magazine reveals SPECTRE covers
24 February, 2015
Empire movie magazine reveals their SPECTRE covers of the latest issue, which be available from February 26th.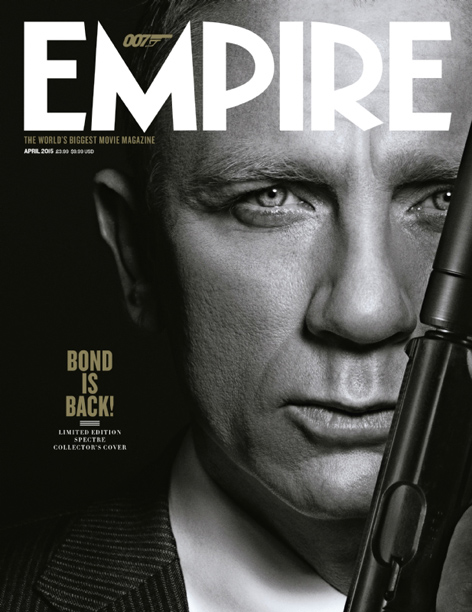 Empire Limited Edition SPECTRE collector's cover
Empire visited Eon's Pinewood set and the snow-covered Austrian Alps to speak to Bond producers Michael G. Wilson and Barbara Broccoli, as well as some of the new characters in Bond's life.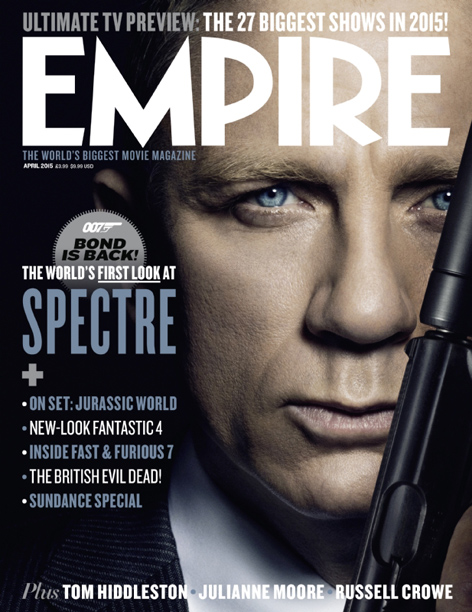 'Regular' Empire SPECTRE cover
Tidbits from the feature will appear on EmpireOnline.com in the run-up to the magazine.
Subscribe to the Bond Lifestyle EYES ONLY newsletter