You Only Live Twice display at Bond In Motion
20 June, 2017
To celebrate the 50th anniversary of You Only Live Twice, Bond In Motion are unveiling a brand new display of original props and memorabilia from the film.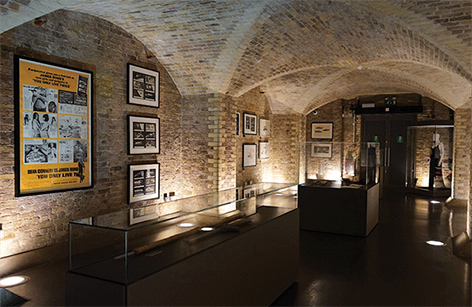 The new display includes original ninja weapon props, the Hong Kong newspaper announcing Commander Bond's murder and the suction pads Bond used to sneak into Blofeld's volcano lair.
Never exhibited in public before are the original storyboars by Robert Laing of Blofeld's "Bird", kidnapping the USA Jupiter space capsule.
An unusual Esquire Magazine poster promoting the film includes special commissioned art work by Roy Spancer and photos by british fashion and portrait photographer Brian Duffy is on display for the first time along with a striking original Italian Poster for the film.
Don't forget to visit the 007 Shop inside the exhibition features several You Only Live Twice memorabilia and collectibles.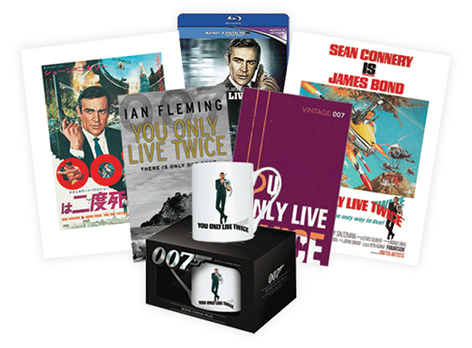 Bond in Motion is the official exhibition of James Bond vehicles that feature in the renowned film series. It is the largest display of its kind ever staged in London.
The Bond In Motion vehicles were first exhibited at Beaulieu, but moved to the London Film Museum at Covent Garden in 2014. The venue was used for several Bond related events including a Belvedere Bond party in December 2014 and a two year anniversary celebration weekend.
Photos and Review Bond In Motion
In 2015, SPECTRE vehicles were added to the exhibition, including Bond's Aston Martin DB10, Hinx Jaguar C-X75 and Franz Oberhauser's Rolls-Royce Wraith.
For tickets and more information, visit londonfilmuseum.com
Subscribe to the Bond Lifestyle EYES ONLY newsletter