On The Tracks of 007: Octopussy 40th Anniversary celebrations
16 March, 2023
Almost exactly 40 years after Octopussy had its world premiere (June 10, 1983), Onthetracksof007.com proudly invites James Bond fans from around the world to join the 40th anniversary celebrations in the UK.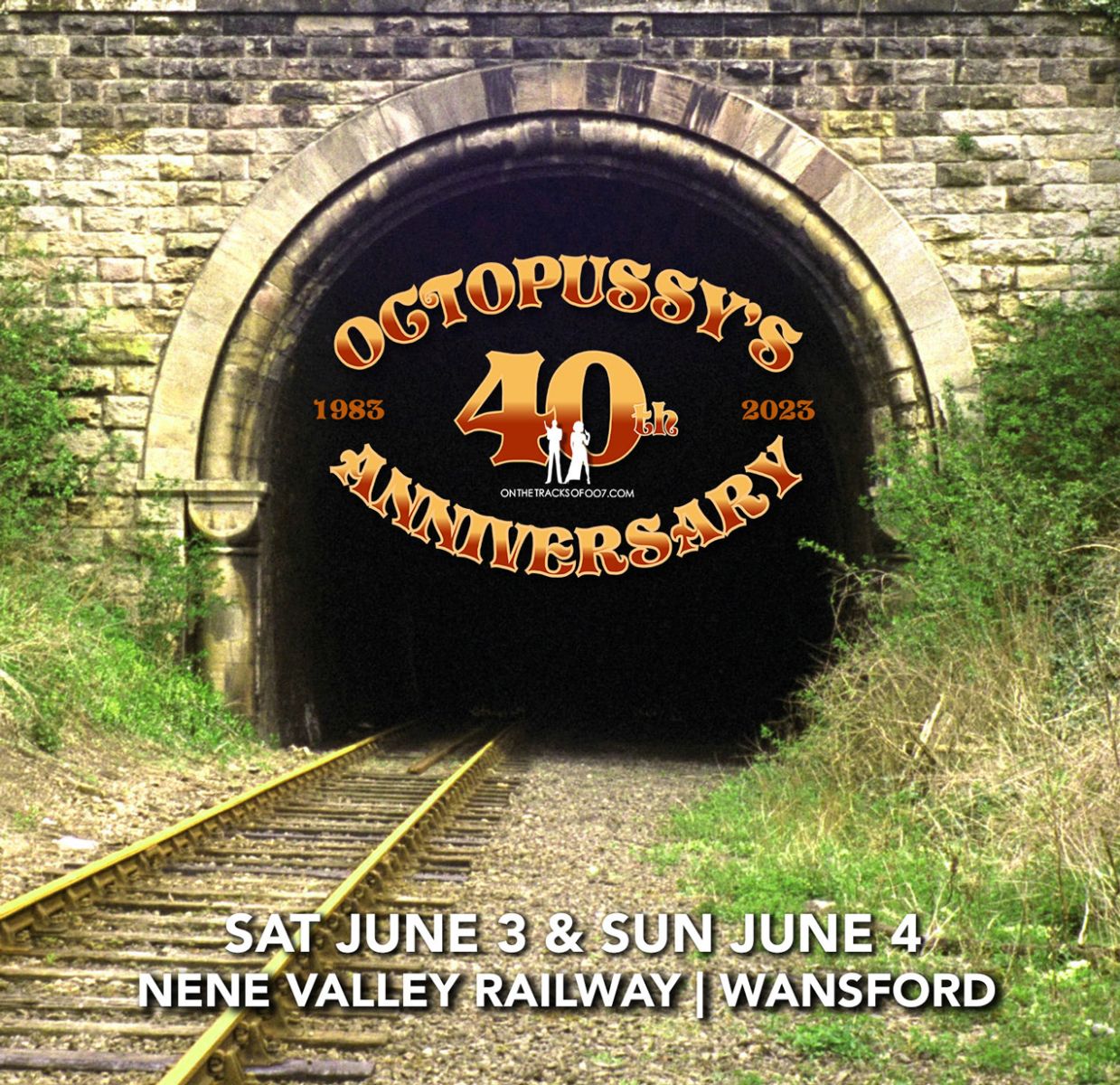 The celebrations take place on June 3 and 4, 2023 at the Nene Valley Railway train tracks and tunnel seen in the movies Octopussy and GoldenEye (1995).
The two-day event includes a steam train ride with original Octopussy train carriages and locations visits.
Fans will be able to mingle with VIP guests: Octopussy cast & crew members will be present for chats, autograph sessions and photo opportunities.
Cast members include Kristina Wayborn, Steven Berkoff, brothers David and Tony Meyer, Safira Afzal, Carola Ashby, Alison Worth, Helene Hunt.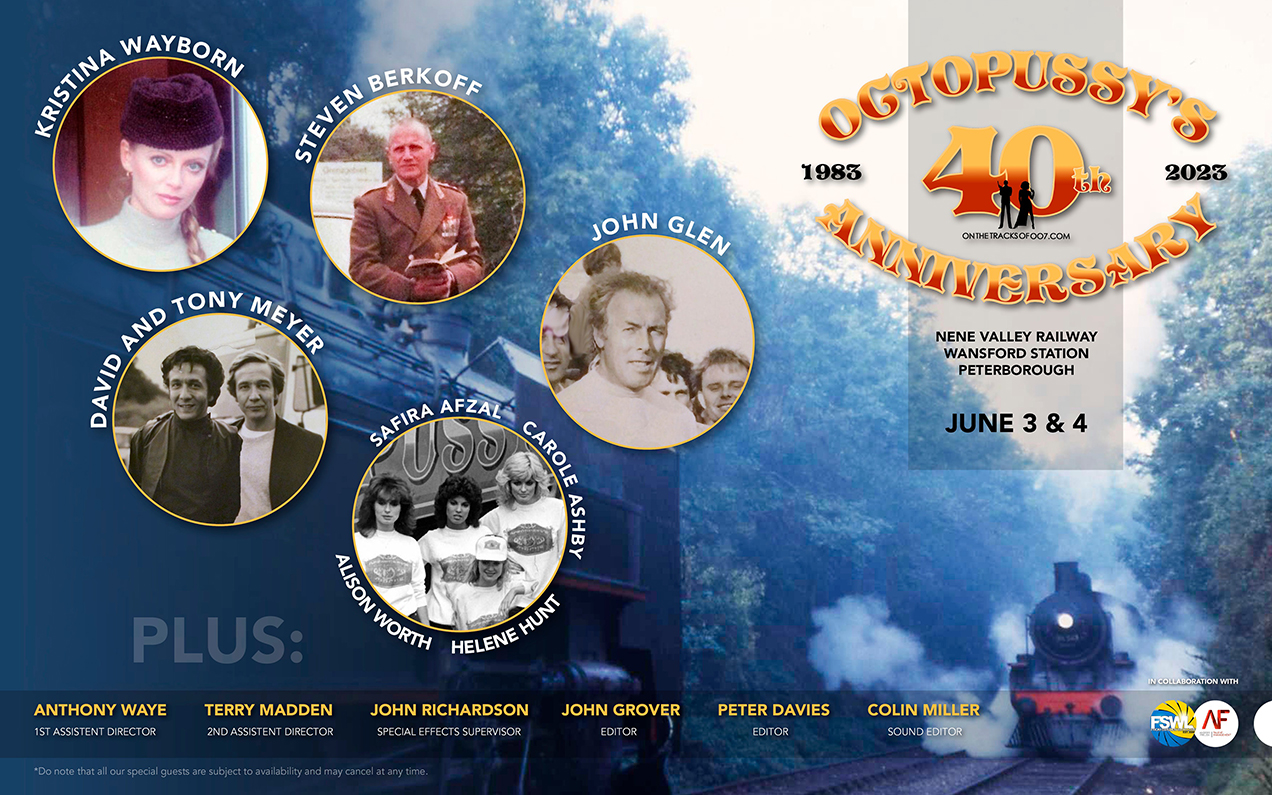 Other guests include John Glen and crew members include director Anthony Waye (1st Assistent Director), Terry Madden (2nd Assistent Director), John Richardson (Special Effects Supervisor), John Grover (Editor), Peter Davies (Editor), Colin Miller (Sound Editor).
(Note that all special guests are subject to availability and may cancel at any time.)
There will be a dinner & entertainment on Saturday and an on-stage Q&A with cast & crew members.
Get ready for many nice surprises and great stories!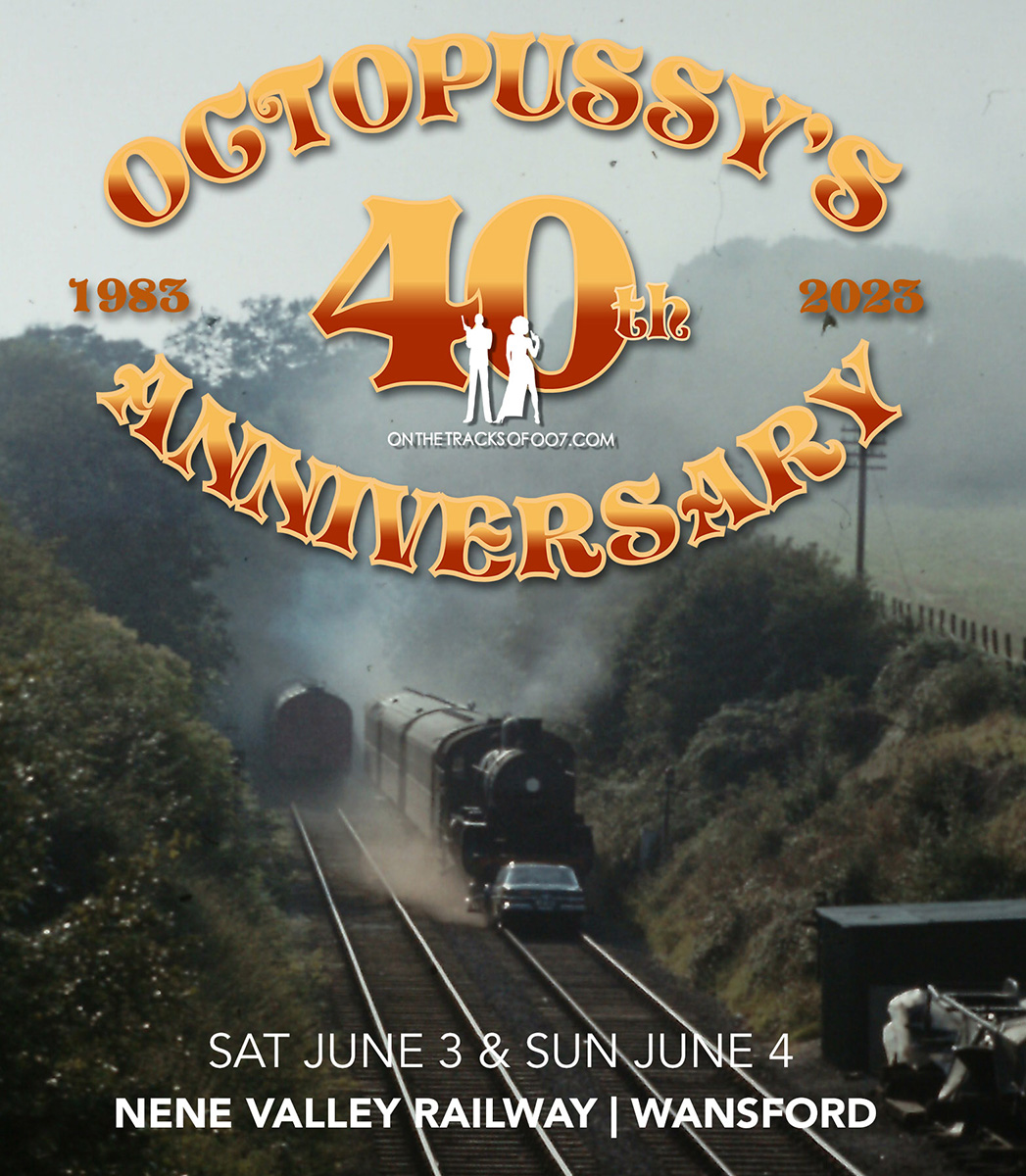 The event starts Saturday June 3 at 10am at the Nene Valley Railway, Wansford Station, Peterborough, UK.
The celebrations end on Sunday June 4 around 4pm.
Event HQ: Delta Hotels by Marriott, Peterborough
During the event weekend, in support of Nene Valley Railway, everyone will be able to purchase the latest book 'On the train tracks'. Written by Marc Hernandez, the 200+ page book tells the complete story of the filming of Octopussy and GoldenEye at Nene Valley Railway, as remembered by the local extras and others involved.
Tickets are priced at 195 GBP per person (hotel stay, drinks, lunch, autographs and transportation between station and hotel are not included)
More info and tickets at onthetracksof007.com/40-years-of-octopussy
Subscribe to the Bond Lifestyle EYES ONLY newsletter