SPECTRE vehicles on display in the UK
11 November, 2015
SPECTRE vehicles will be added to successful Bond in Motion exhibition in London while one of the Aston Martin DB10's from SPECTRE will be touring the UK.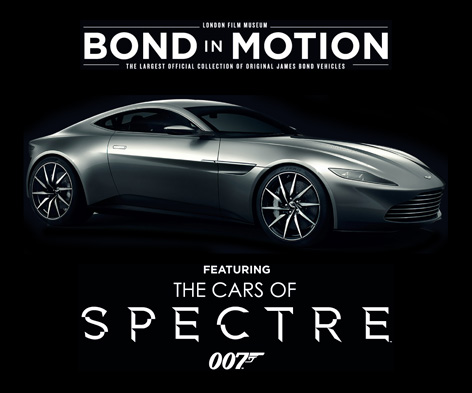 The Cars of SPECTRE
Bond in Motion, the largest collection of original James Bond vehicles, is to present a new display, The Cars of SPECTRE, at the London Film Museum in Covent Garden from 18th November. The exhibition will be the first UK exhibition of vehicles, props, models and costumes from the latest film release, including amongst others, James Bond's Aston Martin DB10, Hinx's Stunt Jaguar C-X75 and Franz Oberhauser's Rolls Royce Wraith.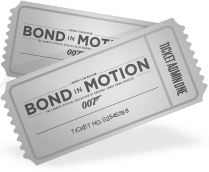 Tickets are available at the venue box office daily and online from www.londonfilmmuseum.com and www.ticketmaster.co.uk. The Cars of Spectre will be free to enter as part of the current Bond in Motion entry price. To avoid the queue it is recommended purchase your tickets in advance.
Bond in Motion has been the most successful exhibition in the history of the London Film Museum and now features over 150 original artefacts spanning all 24 Bond films, including vehicles, miniatures, concept art and storyboards. Highlights include iconic cars such as the Aston Martin DB5 from GoldenEye; the 'Wet Nellie' Lotus Esprit S1 from The Spy Who Loved Me; the Rolls-Royce Phantom III from Goldfinger; and the 'Little Nellie' Wallis WA-116 Agile autogyro from You Only Live Twice.
Aston Martin DB10 UK Tour
The Aston Martin DB10 from SPECTRE will be touring the UK this winter. The model, built specifically for the film, began the tour in October and will continue to be on display in November and December in Aston Martin dealerships across the UK.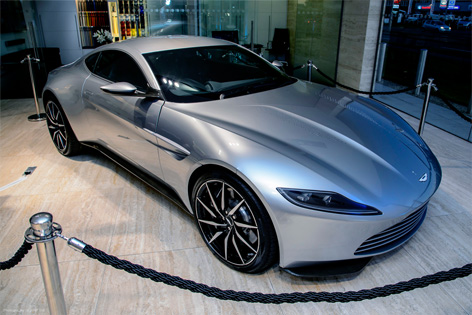 Upcoming UK tour dates:
Thursday 12 November – Derby
Saturday 14 November – Hagley
Tuesday 24 November – Reading
Thursday 26 November – Mayfair
Saturday 28 November – Amersham
Tuesday 1 December – Brentwood
Thursday 3 December – Sevenoaks
Thursday 3 December – Jersey
Saturday 5 December – Walton on Thames
Tuesday 8 December – Exeter
Thursday 10 December – Chichester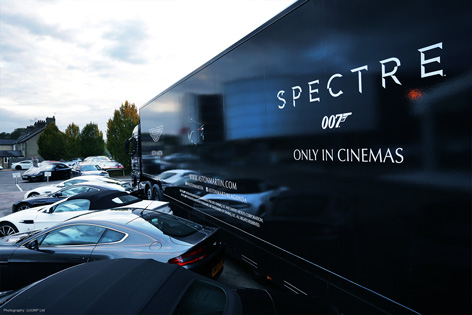 Earlier this year, the Aston Martin DB10 was already on display at Blenheim Palace, several dealerships in the UK and Europe and at Odeon Leicester Square.
Subscribe to the Bond Lifestyle EYES ONLY newsletter