Sotheby's Bond on Bond Street auction features books, posters, watches and an Aston Martin DB5
11 November, 2020
Sotheby's offers James Posters, books and an Aston Martin DB5 in ongoing auctions this November.
The auction house has launched a very interesting dedicated web page for the auctions with more information, a video and a 360 Virtual Gallery experience.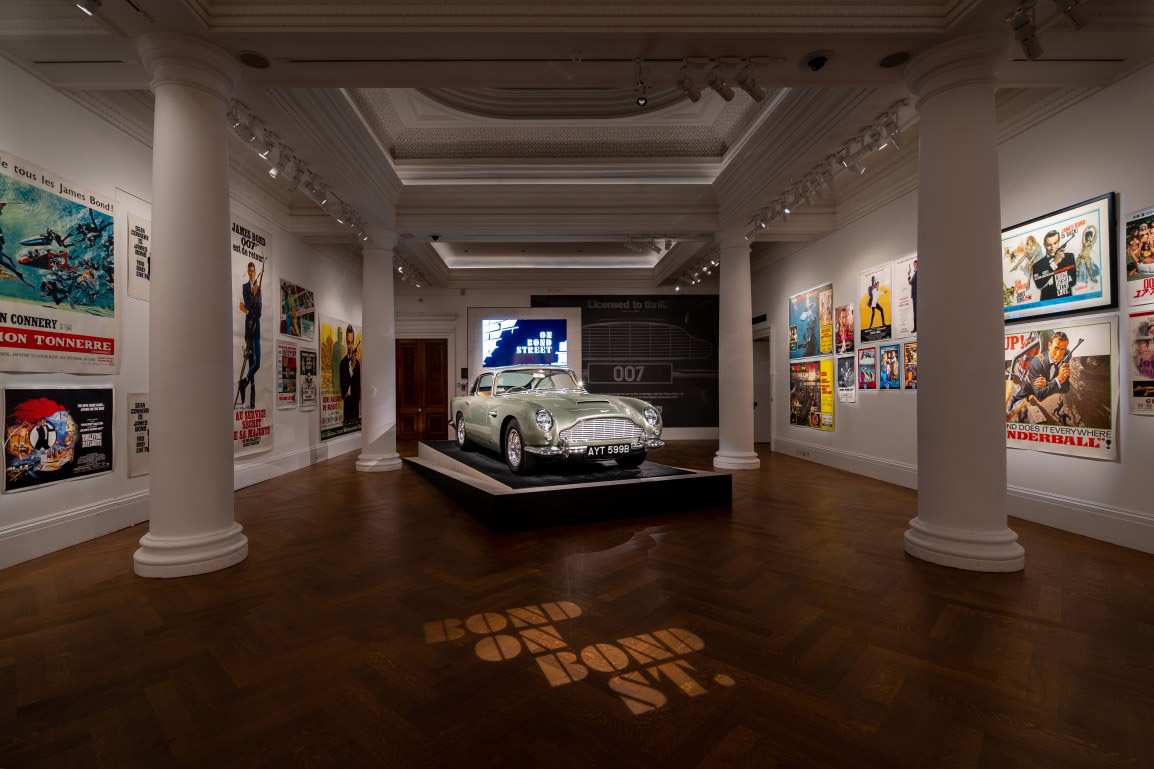 Sotheby's Gallery in Bond Street
photo © Sotheby's
The Sotheby's website also features a lot of background information on Ian Fleming and Sotheby's.
A video highlights some of the items in the auctions.
The watches are not directly related to movies, but inspired by the brands worn by Bond (Rolex and Omega).
A collection of Ian Fleming books were offered at Sotheby's "James Bond: A Collection of Books and Manuscripts, The Property of a Gentleman".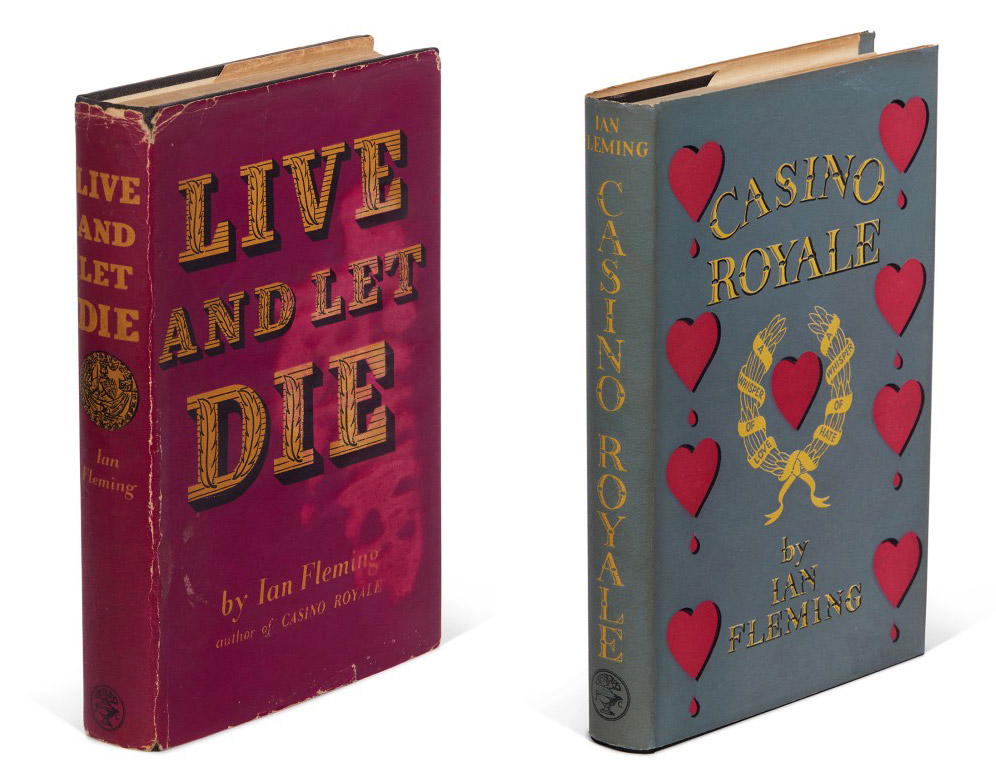 Sotheby's James Bond Film Posters
From 5 - 12 November 2020, Sotheby's in their London location on Bond Street sells almost 200 original film posters, photographs and promotional material is dedicated to James Bond.
The exterior of the Sotheby's Bond Street location actually features in the movie Octopussy, when Bond attends the Fabergé Egg auction.
The auction will also feature more than 100 James Bond books, James Bond Omega and Rolex watches, and a 1964 Aston Martin DB5.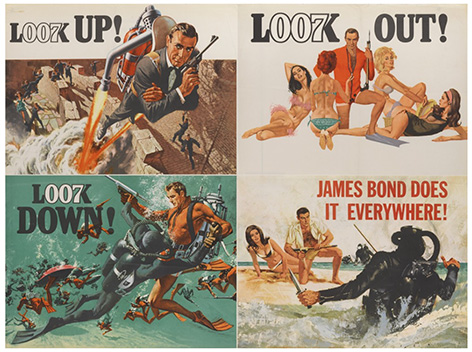 Thunderball, advance, UK (estimate £15,000 - £25,000 at Sotheby's)
From Dr No to the soon to be released No Time To Die, the poster collection on auction at Sotheby's spans 60 years and covers all twenty-five films in this highest-grossing film series of all time.
From the vibrant colours, tailored suits and throngs of beautiful women in the early Connery films to the darker, more modern Bond represented today by Daniel Craig, the sale represents Bond's evolution and appeal to fans across generations.
The auction features several high prized posters, including You Only Live Twice (1967) set of 4 door panels, US (estimate £15,000 - £25,000).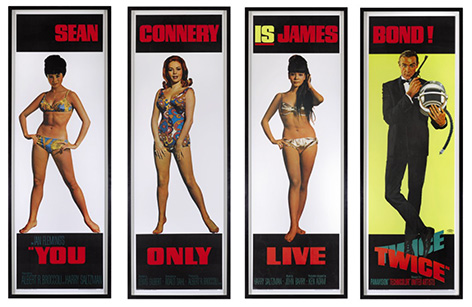 You Only Live Twice (1967) set of 4 door panels, US (estimate £15,000 - £25,000 at Sotheby's)
And if you missed out on the Dr. No Quad poster at the Prop Store auction you can have a second chance at the Sotheby's auction where the same style poster is offered with an estimated price of £15,000 - £25,000.
For all posters, books and online bidding, visit the Sotheby's James Bond Auction website.
Subscribe to the Bond Lifestyle EYES ONLY newsletter