Iconic and original James Bond movie posters to be auctioned
22 October, 2018
Over 400 cinema posters worth in excess of £250,000 ($330,000) will be auctioned by Prop Store on Tuesday 20th November 2018. The auction is to be held at Prop Store's UK headquarters in Hertfordshire, UK.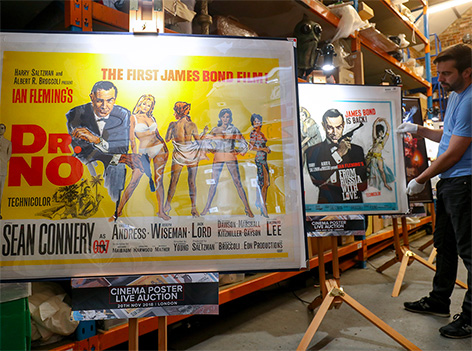 The auction will host a huge James Bond poster collection including a full run of the first 25 years of Bond Quad posters from Dr No (1962) to The Living Daylights (1987).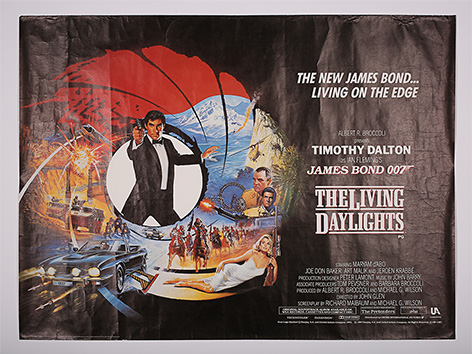 The auction will be live-streamed online for fans to track the bidding on auction day. Items will be available to view by appointment at Prop Store in the run up to the auction, opening for registrations today (Monday 22nd October 2018) via www.propstore.com/posterauction
There are affordable posters for sale, with lots ranging from £50 - £100 (approx. $65 - $130), up to very rare collectible posters from £8,000 - £10,000 (approx. $10,500 - $13,100).
Top James Bond items to be sold at Prop Store's Cinema Poster auction (with estimated sale prices) include:
Dr No Quad Poster (1962) £8k - £10k (approx. $10,500 - $13,100)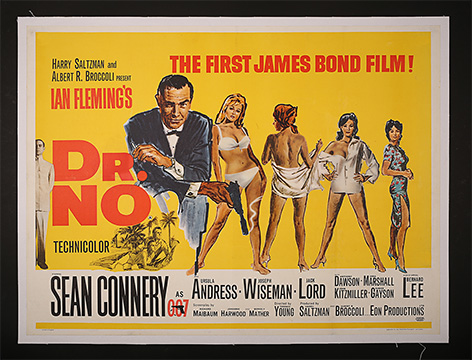 From Russia With Love Quad Poster (1963) £7k – £8k (approx. $9,200 - $10,500)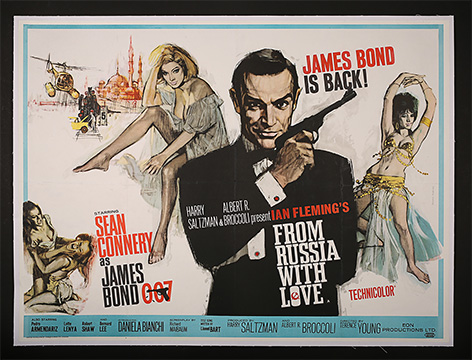 Thunderball Quad Poster (1965) £5k - £6k (approx. $6,500 - $7,900)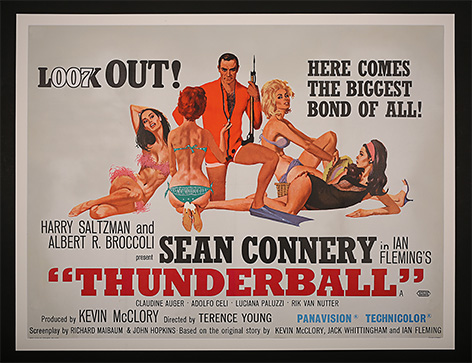 Goldfinger Quad Poster (1963) £3k - £4k (approx. $3,900 - $5,300)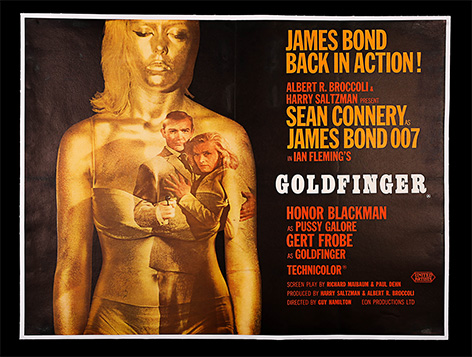 Diamonds Are Forever: £500-£600 (approx. $650-$800)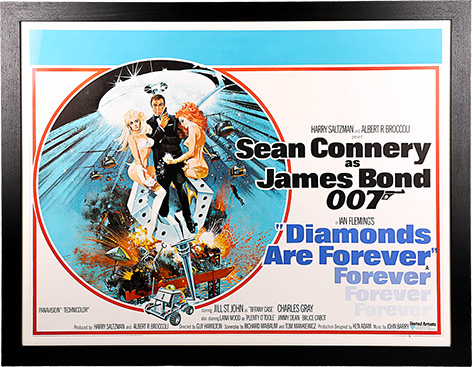 A number of ready framed items which will make perfect Christmas gifts include a VIP SPECTRE poster estimated £600 - £700 (approx. $800 - $920).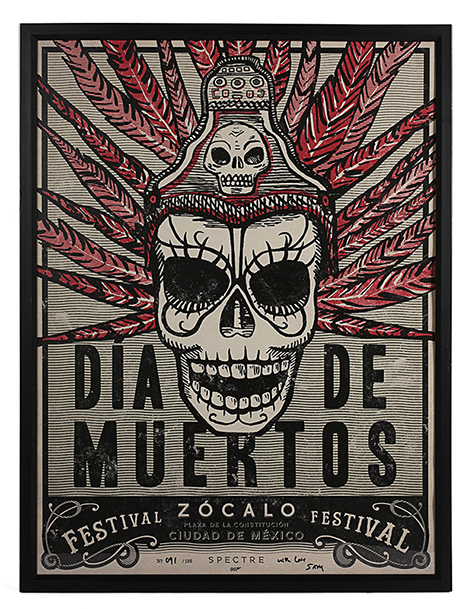 Other highlights include artwork from Les Edwards ("The Thing"), plus Chantrell, Sciotti, Bysouth, Fair, Humphreys, Tanenbaum, Thurston and deMar, autographed posters including "Harry Potter" (signed by Daniel Radcliffe, Rupert Grint & Emma Watson), "Deadpool 2" (signed by Ryan Reynolds & Josh Brolin) and "The Greatest Showman" (signed by Hugh Jackman) and an extensive Star Wars collection including the Chaykin prototype poster, undated "Revenge of The Jedi", the Chantrell "Oscars" & "non-Oscars" Quads & many more.
Bids can be placed online from anywhere in the world, by phone or in person. For all lots and bidding info, visit the PropStore website.
Subscribe to the Bond Lifestyle EYES ONLY newsletter