Penfold x Uncrate Heart & Spade Golf Balls
11 June, 2021
Golf equipment brand Penfold and online men's store Uncrate have a released a limited edition set of golf Penfold x Uncrate golf balls.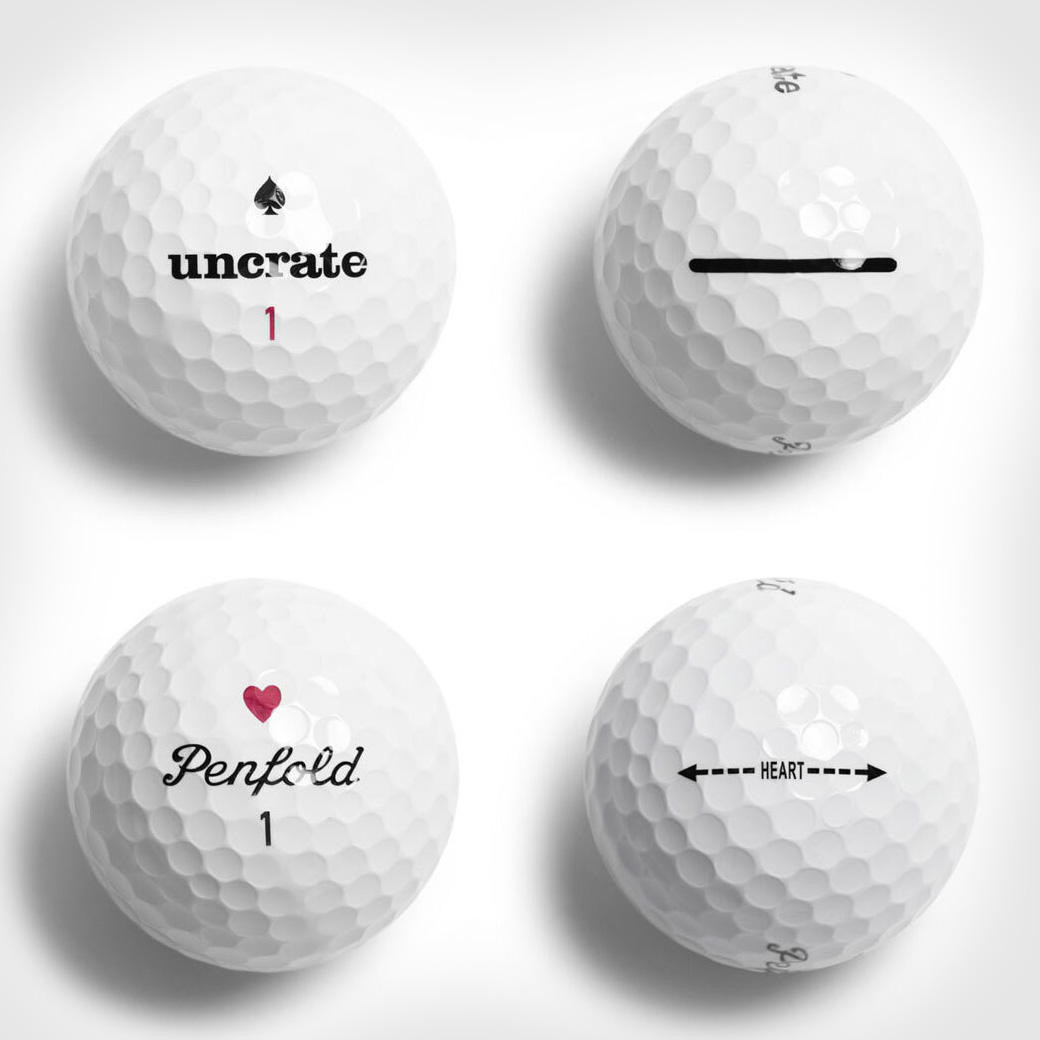 The set includes a dozen of the historic Penfold Heart ball that's been updated and upgraded to a modern, soft three-piece along with a dozen of the limited edition Uncrate Spade ball. The Uncrate Spade golf balls are identical in construction to the Heart balls, but the Uncrate Spade ball offers a larger putting line in contrast to the Heart ball's unique arrow line.
Penfold Hearts golf balls were mentioned in the original Goldfinger novel as the ball that James Bond uses in the classic match with Auric Goldfinger, read more here.
In 2008, Penfold released a new version of their Heart Golf Ball, and in 2020, a new version of the Penfold Hearts golf ball was released, featuring a darker color Hearts and the script logo.
The new Uncrate sets are now exclusively available at the Uncrate website for $65.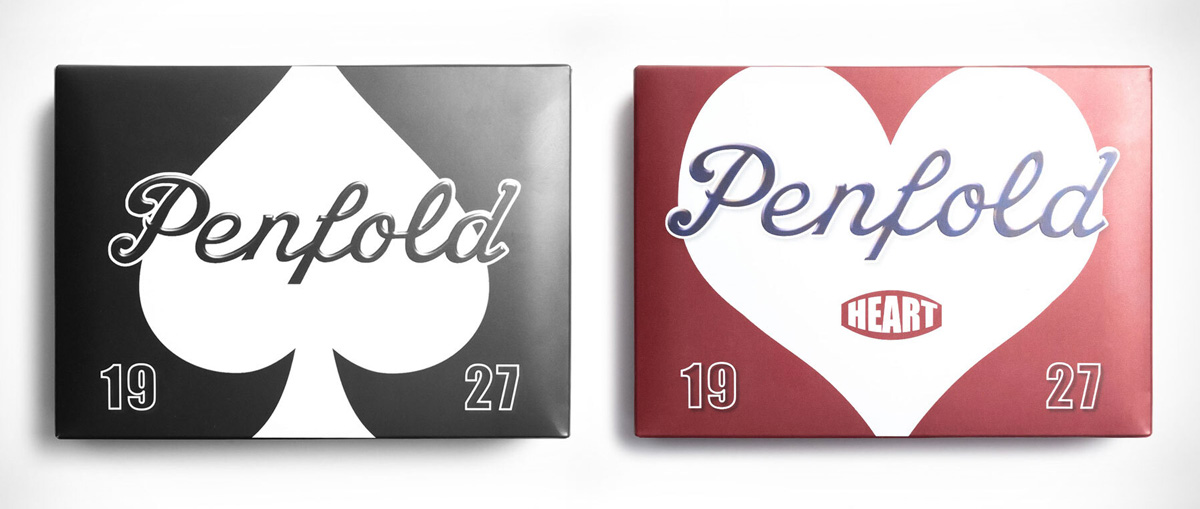 Each order includes two dozen total golf balls, with the Heart balls being packaged with their iconic 1927 Penfold deep red livery and the Uncrate Spade balls arriving naturally in a custom black box. The Uncrate Spade balls are a limited release.
Visit the Uncrate website for these golf balls and many other Bond related products, including Barton Perreira sunglasses, Theory11 007 playing cards, James Bond socks, Globe-Trotter No Time To Die case, several James Bond prints and the very popular Rogue Territory jacket.  
Subscribe to the Bond Lifestyle EYES ONLY newsletter