Limited Edition James Bond Collectors box by A-Box
16 November, 2017
A-Box announced a Limited Edition James Bond Collectors box.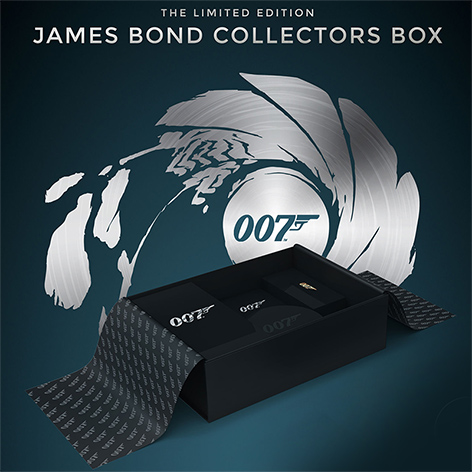 The Limited Edition James Bond Collectors Box contains officially licenced clothing, collectibles and more, but the website doesn't give exact details about the items which will remain a surprise until you receive the box. Each box costs £39 (or $39 / €45). The Limited Edition James Bond Collectors Box can be ordered now and will ship on December 15th 2017.
UPDATE: some items now revealed, click here.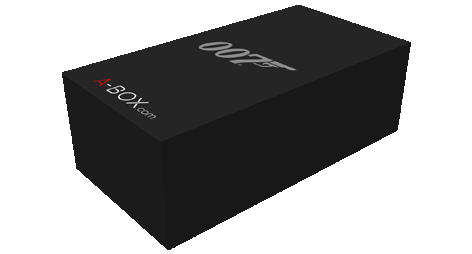 On its website, A-Box offers single surprise boxes, or subscriptions for monthly boxes. Each box contains pop culture merchandise and collectibles. Other mystery box themes include Kingsman - The Golden Circle and Justice League. The company offers a 60-day money back guarantee.
A-Box is available in the UK, USA and across the EU, including: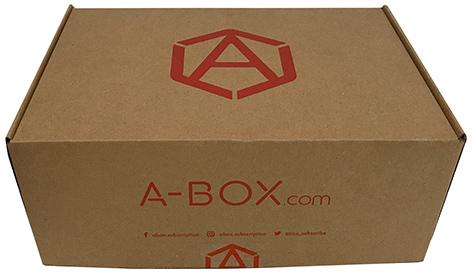 - Austria
- Belgium
- Canada
- Czech Republic
- Denmark
- France
- Germany
- Ireland
- Italy
- Liechtenstein
- Luxembourg
- Netherlands
- Spain
- Switzerland
- United Kingdom
- United States
Find out more on A-Box.com.
For more Bond inspired Holiday Gift Ideas, take a look at the Bond Lifestyle Gift Guide 2017.
Subscribe to the Bond Lifestyle EYES ONLY newsletter