On Her Majesty's Secret Service audio stream on BBC Radio 4
06 May, 2014
On the BBC Radio 4 website you can now listen to an excellent audio dramatisation of Ian Fleming's On Her Majesty's Secret Service, starring actor Toby Stephens as James Bond. The audio stream is available until May 10th 2014, listen to it here. The dramatisation was first broadcast on Saturday May 3rd 2014 on BBC Radio 4.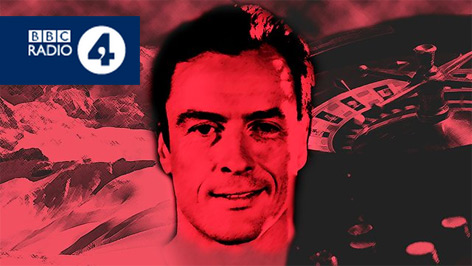 In On Her Majesty's Secret Service, James Bond seems more interested in gambling at the Casino Royale than tracking down elusive SPECTRE chief Blofeld. Then he meets Tracy, emotionally disturbed daughter of mafia boss Draco. Now he has a double motive: seek and destroy Blofeld, and prevent Tracy killing herself.
Impersonating a College of Arms official Bond infiltrates Blofeld's Swiss mountain-top lair. He learns that Blofeld and aide Irma Bunt are brainwashing young women. Why? Is biological warfare involved? Backed by 'M' and Draco, Bond mounts an air assault. But can he pin down monstrous Blofeld? And what will happen to Tracy?
Toby Stephens, who played Bond villain Gustav Graves in the movie Die Another Day, is on top form as 007 in this production. A stellar cast includes Joanna Lumley as Irma Bunt, Alfred Molina as Blofeld, Alex Jennings as Draco, Lisa Dillon as Tracy, John Standing as M, Janie Dee as Moneypenny, Lloyd Owen as Franklin, Joanna Cassidy as Ruby, Clare Dunne as Violet, Julian Sands as Q, and director Martin Jarvis himself as the voice of Ian Fleming.
Duration: 1h28m00s
Specially composed music: Mark Holden and Michael Lopez
Dramatised by Archie Scottney
Director: Martin Jarvis
Producer: Rosalind Ayres
A Jarvis & Ayres Production for BBC Radio 4
Listen to the audio stream on BBC Radio 4 website
Thanks to Rochard for the alert
Subscribe to the Bond Lifestyle EYES ONLY newsletter