The Folio Society's illustrated edition of The Spy Who Loved Me
12 March, 2020
The Folio Society has released another illustrated Ian Fleming novel: The Spy Who Loved Me.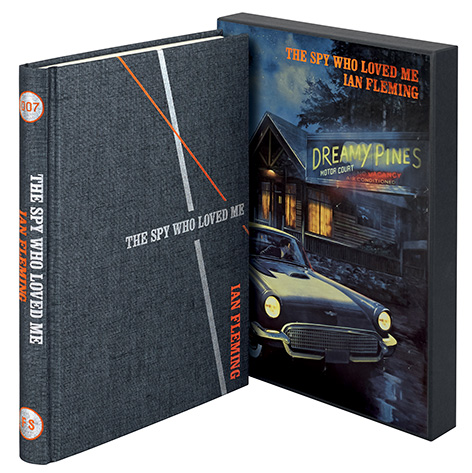 This 9th title in the 007 collectors' series, the luxurious The Spy Who Loved Me edition, features once again original illustrations and a pictorial slipcase by acclaimed illustrator Fay Dalton.
For the first and only time in the series, we witness James Bond's adventures through the eyes of another character. Observed by a woman who finds him both frightening and alluring, Bond is exposed in a way that the reader has never seen before – making The Spy Who Loved Me an essential read for anyone wishing to get under the skin of the famous secret agent.

For this edition The Folio Society has also reintroduced Ian Fleming's original prologue, which had been removed from all modern editions of the text. In an unusual move by the author, this short introduction suggests that the manuscript had been left on his desk by Vivienne Michel, the book's narrator.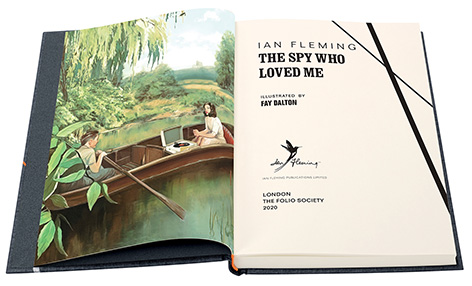 Illustration ©2020 Fay Dalton from The Folio Society edition of Ian Fleming's The Spy Who Loved Me
The Spy Who Loved Me offers a fascinating look at the sexual politics of the early 1960s. At the time, Fleming was concerned to learn that his books were being read in schools and that children saw Bond as an unequivocal hero, rather than as an often ruthless and cold secret agent. It prompted him to write 'a cautionary tale about Bond, to put the record straight in the minds particularly of younger readers'.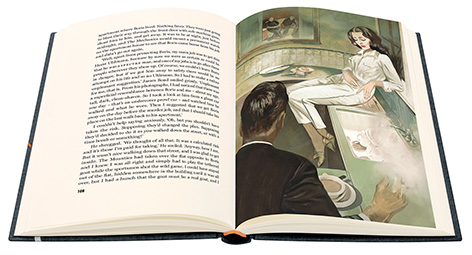 Illustration ©2020 Fay Dalton from The Folio Society edition of Ian Fleming's The Spy Who Loved Me
Fay Dalton's atmospheric artwork continues to bring exquisite glamour and tension to the page of every volume. This edition features a series of daring illustrations that range from Michel and Bond's romantic encounters to the blazing fire at Mr. Sanguinetti's motel.
Book details
- Bound in blocked cloth
- Set in Miller Text with Folio Bond Condensed as display
- 240 pages
- 7 full-page colour illustrations
- Pictorial slipcase
- 9" x 6¼"
- Price: UK £36.95 | US $62.95 | Can $72.95 | Aus $82.95
Earlier titles in this series are Casino Royale, From Russia With Love, Dr No, Moonraker, Goldfinger, Diamonds Are Forever, Thunderball and Live And Let Die.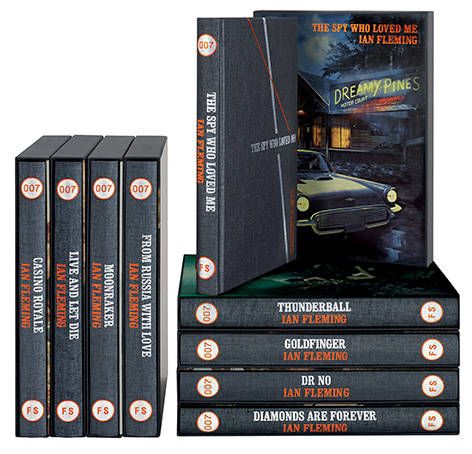 The Folio Society edition of Ian Fleming's The Spy Who Loved Me, illustrated by Fay Dalton, is available exclusively from www.FolioSociety.com
Subscribe to the Bond Lifestyle EYES ONLY newsletter