Sunspel releases Sea Island Cotton version of Riviera polo shirt
12 March, 2020
To mark the release of Daniel Craig's final Bond film No Time to Die (later) this year, Sunspel has released two exclusive versions of the iconic Riviera Polo Shirt.
The Riviera Polo shirt became famous when James Bond wore it in Casino Royale (2006).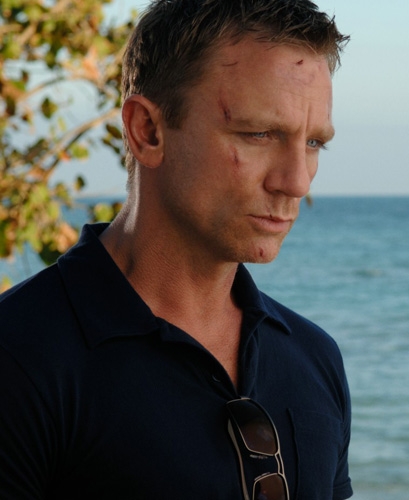 Sea Island Cotton Riviera Polo Shirt
Now for the first time the Riviera Polo Shirt is available in Sea Island Cotton - the rarest and most luxurious cotton in the world favoured by Bond creator Ian Fleming. Sea Island cotton has an exceptionally long fibre which gives the fabric an unmatched smoothness and softness to the touch.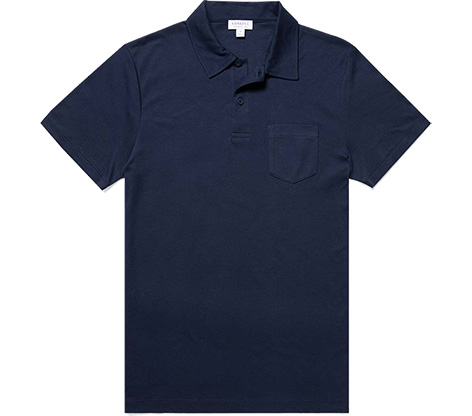 Sunspel Riviera Polo in Sea Island Cotton
Available at Sunspel for £195 / $285 / €230 (compared to £90 / $135 / €115 for the regular Riviera)

Cotton Riviera Polo Shirt in Grey Melange
For Craig's first outing as Bond, Sunspel and Lindy Hemming created the Riviera T-shirt in a grey melange. Now, to celebrate his final performance in the role, we have for the first time made the iconic Riviera Polo Shirt available in the same grey melange colourway.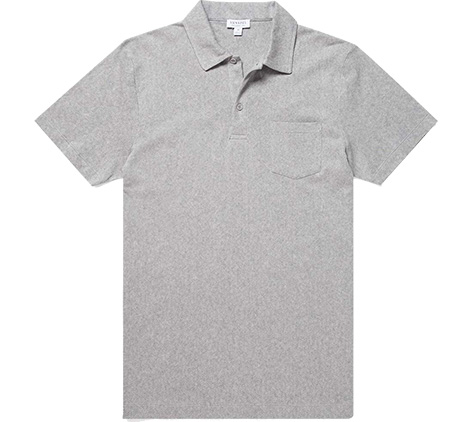 Sunspel Riviera Polo Shirt in Grey Melange
Available at Sunspel for £90 / $135 / €115

In 2018, Sunspel released an Ian Fleming collection of Sea Island Cotton items, but that didn't include the Riviera Polo.
About the Riviera Polo and Bond
The Sunspel Riviera Polo Shirt was invented by Sunspel in the 1950s for the heat of the French Riviera. For the 2006 movie Casino Royale, costume designer Lindy Hemming worked with Sunspel to tailor the polo shirt for Craig, shortening the arms and making slight tweaks to complement his physique and allow ease of movement in action scenes.
Her approach was to make him look "more casual, more of a global citizen, more contemporary" and to achieve this she went to a range of iconic British brands, including Sunspel. She explained: "There have been so many different characters in film and theatre that I have dressed in Sunspel vests, T-shirts and underwear because they are classic, timeless and beautifully made. This time, dressing Daniel Craig as the new James Bond, I thought that it would be a perfect collaboration of quality and Britishness to ask Sunspel to create all his T-shirts, polo shirts and underwear, which they duly did, excellently. He looks very sexy and happy in their clothing."
Casual and contemporary, distinctively British and effortlessly stylish, the Riviera Polo Shirt became an instant hit as an achievable 'James Bond look'. The FT's How to Spend It described it as "the easiest way to look like 007 without having to wear a tuxedo."
Subscribe to the Bond Lifestyle EYES ONLY newsletter