The Folio Society's illustrated edition of From Russia With Love
21 October, 2016
The Folio Society has released Ian Fleming's From Russia With Love novel, the second title in its illustrated James Bond 007 collectors series.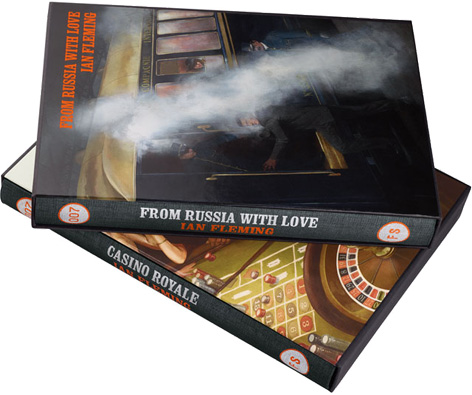 About From Russia With Love
From Russia With Love is often voted as Ian Fleming's finest novel in numerous polls, and is described by Fleming himself as, 'In many respects, my best book'.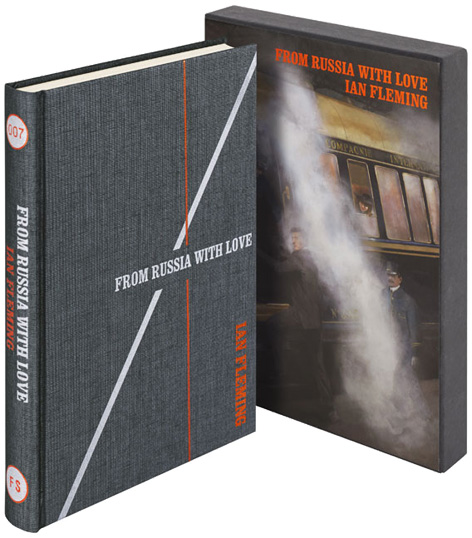 The thriller sees 007 ensnared by an elaborate plot devised by the Soviet counter-intelligence agency, SMERSH. Set among the bazaars and minarets of Istanbul, and aboard the Orient Express, the novel features some of the series' most memorable characters. The ebullient and dissipated Darko Kerim reigns over 'Station T' with the help of his many children, and becomes Bond's firm comrade. Rosa Klebb is the repugnant SMERSH operations chief whose weaponry includes a boot concealing a poison-tipped knife; Red Grant is the terrifying psychopath whose lust for murder has made him Chief Executioner. Tatiana Romanova is the ravishing, guileless instrument of a deadly honeytrap designed to destroy and defame the Secret Service's greatest agent.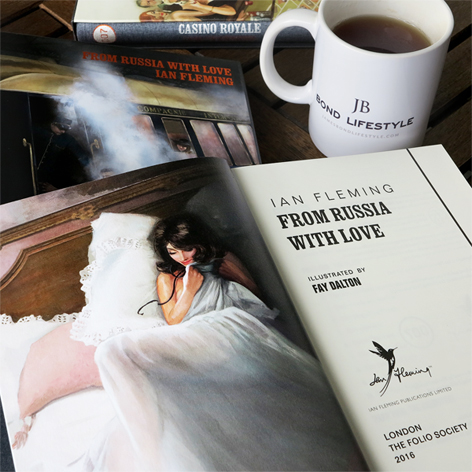 This special illustrated edition of the classic Bond book features a pictorial slipcase and alluring illustrations by Fay Dalton, whose work also appears in the Folio edition of Casino Royale, the first book in the series.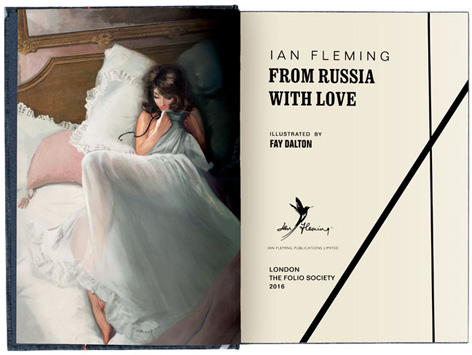 About the illustrator
Fay Dalton is a London-based illustrator. She has a first class degree in Illustration and was the winner of the 2010 Pickled Ink Award for illustration. Fay combines traditional drawing and painting methods with digital painting.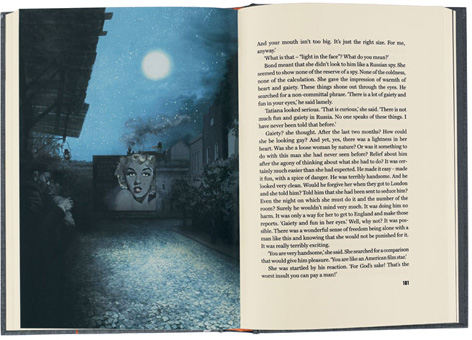 Book details
- Bound in blocked cloth
- Set in Miller Text
- 272 pages
- Frontispiece and 6 colour illustrations
- Pictorial slipcase
- 9" x 6¼"
Earlier titles in this series are Casino Royale and From Russia With Love. See all editions in this overview of Folio Society books.
The Folio Society edition of From Russia with Love by Ian Fleming, illustrated by Fay Dalton, is available exclusively from www.FolioSociety.com
Subscribe to the Bond Lifestyle EYES ONLY newsletter